Foodstuffs Celebrate Flexibility and Agility as No-Code Service Management Platform Extends Across the Business

25% reduction in service request cost to serve
Ivanti Dashboards helped identify billing errors from other vendors, saving money
Seamless automation of updates to company-wide people data through workflows
An efficient supply chain, which is heavily dependent on technology, is fundamental to Foodstuffs' core operations. Therefore, it is imperative that the IT team have the right tools to effectively deliver IT Service Management to support every employee — whether at a support centre, warehouse, or in-store.
Foodstuffs was hampered by a multi-tenanted legacy ITSM solution with no ability to leverage workflow capabilities, very limited flexibility, and restricted improvement opportunity. Requests for automation or customisation were problematic and even basic changes like adding a new laptop model and updating it on the portal required costly vendor intervention each time. They knew they needed to own the roadmap of their critical service management platform.
Ivanti No-Code Platform a Game Changer
Following a robust internal selection process, Ivanti was selected from a shortlist of four vendors because of its no-code configuration and development, inherent flexibility, and the proximity of Ivanti's Elite Partner Service Dynamics to deliver the project with a strong and trusted footprint in the New Zealand market.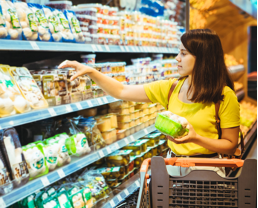 Foodstuffs has become more agile with tooling capabilities and the no-code platform enables it to control the design and apply continual improvement as needed. As feedback comes in from IT staff and users of the portal, changes can be implemented quickly and easily via their own internal capabilities.
"Organisations should make the most of the fact that Ivanti is a no-code platform and fully leverage its flexibility to automate and move forward at a pace that suits their own expectations and the goals of their team and management - that's where there's a big opportunity," said Cox.
Foodstuffs is keen to minimise the number of platforms and solutions used so the more capabilities in one tool the better. Ivanti Service Management is now used in the IT department, as well as in the merchandise, finance and property functions, demonstrating the extensibility of Ivanti to make work flow across the organisation and minimise the technology footprint.
"In an organisation with more than 20,000 employees trying to accurately maintain people data is quite challenging but we've put a workflow in place that has enabled us to quickly make updates. For activities that require manager approval the online form includes the manager's name which can be updated by the employee, the automated workflow sends an alert to HR that someone has changed their manager, HR review and authorise the update. Our people data is then automatically updated routing the ticket to the person's correct manager for approval, as a result the system is permanently corrected until another change is needed" said Cox.
Cox added, "So we now have the capability to build different functions and workflows within one platform and as far as the users are concerned it's all seamless. They are logging a ticket for one function but behind the scenes the system is making updates to other areas of the business as well as ordering their new computer for them."
Time and Money Saved Through Automation and Dashboarding
At Foodstuffs the Ivanti Dashboards have helped turn data into information that is easily accessible and visual instead of a queue of service tickets. Dashboards display what to prioritise and what every team-member is working on, it also enables each staff member to see how well they are doing and what they can improve, delivering personal autonomy and accountability. Team leaders said the Dashboards have prevented them from having to manually calculate SLA figures as they can choose dates and teams to surface data easily and it has made their teams more aware and capable of delivering high quality and timely ticket outcomes with minimal management overhead.
"The added benefit of visibility is that it fosters a bit of healthy competition between our entire IT team. This was previously manual but now with the Ivanti Dashboards it's automated and the team has a high level of motivation. Dashboards have also saved us money. As soon as they were turned on it became obvious we had a billing error from one of our vendors which I resolved quickly making a significant and direct saving immediately, and now ongoing," said Cox.
By investing in Ivanti's workflow and automation capability Foodstuffs has reduced the service request cost to serve by 25%. It recognised the power of automation early in the ITSM journey and is now benefiting from improvements in consistency of delivery, SLA and cost.
The Future
Foodstuffs is currently working on adding QR codes to checkouts - so for issues at the check-out in-store staff simply scan the QR code and this will log a service ticket for the checkout. Moving forward Foodstuffs is committed to analysing and improving the employee experience with particular focus on service request automation, eliminating manual intervention, identifying opportunities for continual improvement and exploring chat-bot capabilities.