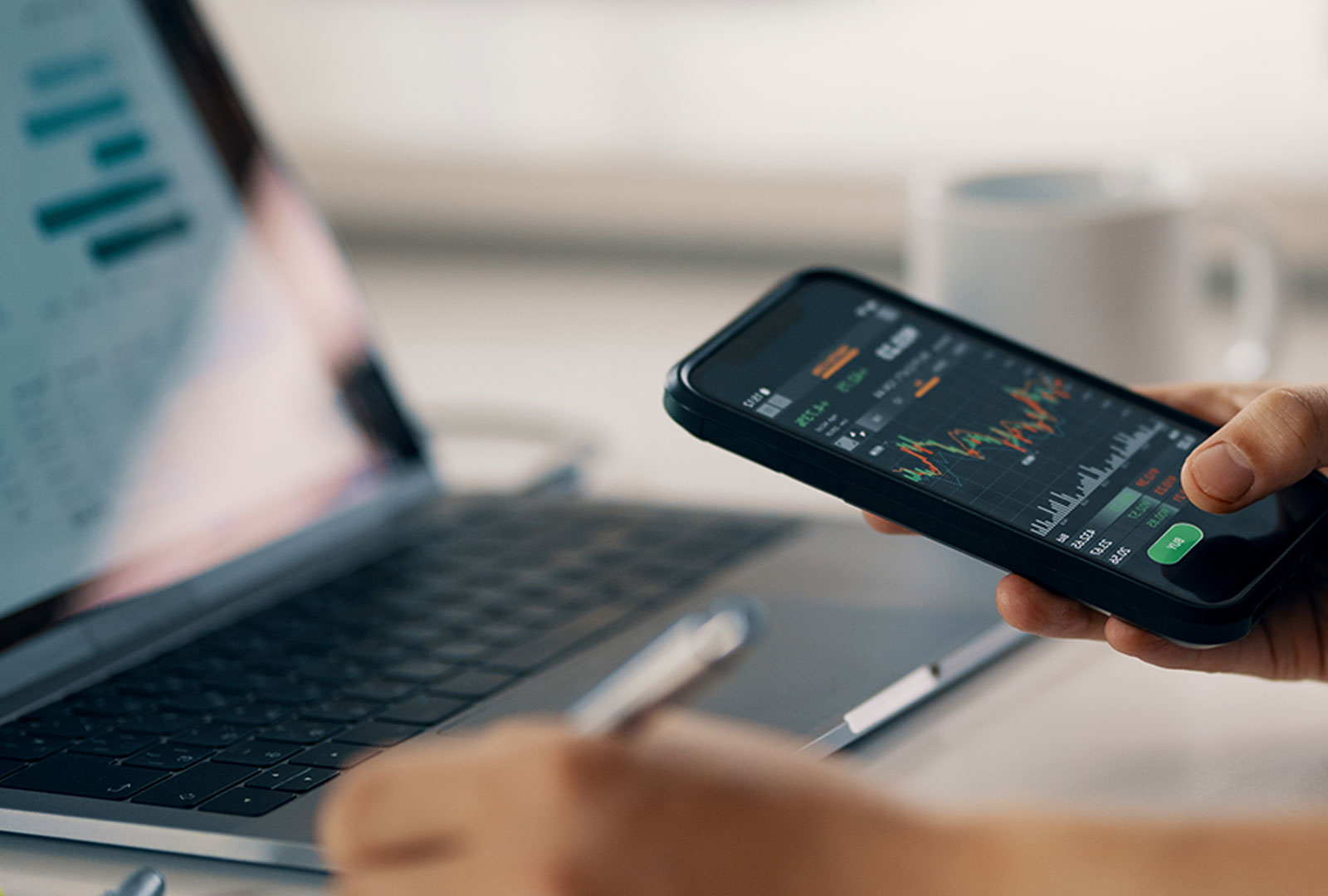 Success story
The First Bank: Transforming IT Services to Accommodate Growth
If you were to meet IT guru Robert Hanson at a user-group conference or industry tradeshow and ask him about his experience with Ivanti® solutions, you'd get an earful – and in a good way.
Robert is the Information Technology Director at The First Bank, headquartered in Hattiesburg, Mississippi. Founded in 1996, The First Bank (also known as The First) is a certified community-development financial institution with 104 community-bank locations in Mississippi, Louisiana, Alabama, Georgia, and Florida. The company employs around 1,125 people and has assets of $8.6 billion.
Previously, Robert served for 16 years as Vice President – Desktop Services and Regional Field Service Manager at Regions Bank. At Regions Bank, he and his team gained experience and success with the LanDesk® service management system that Ivanti eventually acquired. After joining The First, Robert hired an ITSM technician he had worked with at Regions, to manage the First's service desk.
"It made sense to stick with a system we knew and trusted, and we knew would support our growth." Hanson explained.
"When I started at The First in 2018, we were around $4.5 billion in assets. We are now at $8.6 billion. Supporting that growth was made possible through the implementation of the Management, Support and Automation tools we have from Ivanti. Early on our CEO challenged us to think and work like a larger bank. Our initial investment in Ivanti's ITSM, ITAM, and Patch Management products were the core tools that have allowed us to support that business growth and advance our IT offerings. These tools have also been a significant contributor to our Information Technology and Cyber Security programs."
Ivanti: a significant part of The First Bank's IT landscape
These days Robert and his team employ Ivanti solutions spanning IT Service Management (ITSM), Discovery and Service Mapping, IT Asset Management (ITAM), Security, Patch Intelligence, Spend Intelligence, Automation, and more. It's rare to have a customer employ such a breadth of Ivanti solutions as The First does.
"Ivanti is a very significant part of our IT landscape," Hanson said. "There are very few parts of our IT operations where and Ivanti product or solution doesn't play a role. It's a very robust and tightly integrated system that makes our lives easier, as it is all delivered as part of one solution."
Key insights into banking business continuity and process workflows
Robert is the first to acknowledge that the banking industry is heavily regulated, with examiners, regulators, and auditors asking for data flows or service maps.
"Auditors are all about evidence. One focus area is data flow. They like to see which systems are talking to which systems – from our core system up to our client-delivery systems like Internet Banking, Mobile Banking, and ATMs, and all points in between, with a focus on the types of communication." he remarked.
On the plus side, Robert is a self-labeled process-flow personality type. He enjoys drawing workflows, not limited to current functions, but also looks for areas of improvement. Robert and his team came across Ivanti Neurons for Service Mapping while exploring options to enhance asset discovery and data-flow mapping capabilities.
With Ivanti Neurons for Service Mapping, they can review each of the systems used for commercial lending and other departments to analyze impacts on business continuity – servers, IP addresses and cloud services. From there, a data flow map for each business service can be created and baselines can be established to track changes.
"Equipped with the complete picture of our infrastructure and data flow through Ivanti Neurons for Service Mapping, we now have the insights for our business continuity model to prioritize availability and quickly restore business-critical services that are most impactful to our customers," Robert expressed.
He added, "There's always something out there you're unaware of that's communicating, and I think that's the whole beauty of Neurons for Service Mapping. It's that whole process, identifying everything that's communicating to everything. And when the auditors or regulators can see the workflow automation and what The First can accomplish without human intervention, they love it."
Better service-desk performance in real numbers
According to Robert, The First's previous helpdesk system was significantly lacking in key aspects. It did not follow ITIL standards, and it did not provide a service-request mechanism. The prior helpdesk did not provide reporting insights into incident management and metrics, nor any functionality for Problem or Change Management.
Since implementing Ivanti Neurons for ITSM, the team has gained a more detailed focus on where there was room for improvement, what areas needed attention. Time-to-repair figures have plummeted, down to three- or four-minutes vs 40 minutes or longer. In addition, 53 percent of calls received are now resolved at the first point of contact versus being escalated.
"This 'shift-left' way of working is making a difference, and we're witnessing immediate gains for the business units, with branches better positioned to serve their customers in a more efficient manner," Robert said.
Applying ITIL principles to streamline operations and optimize resources
On another note, related to process flows and automation, Robert understands how applying ITIL principles to other business functions can streamline operations and optimize costs and resources.
"Many of the manual tasks that that used to take a significant amount of time, we're now automating," he asserted. "We are now seeing our Business units moving their processes to ITSM and Automation."
For example, their employee onboarding was paper-based, and took some time to process. HR completes the PDF new-hire form, which is emailed to a number of associates. The Infrastructure team creates the new employee's Active Directory accounts, test systems account, and home directory mappings. The technician also places the employee in the correct permissions and distribution groups. All this takes one technician a significant amount of time in the day, not to mention the other departments that need to take some form of action on the new hire.
The new onboarding process is integrated into Identity Director, Automation, and the Neurons for ITSM systems. With automation, these changes performed within minutes across the entire organization. The Bank's HR system now serves as the source of truth for each associates application and data access. The Bank's Active Directory is update automatically, which provides the ability to provision and de-provision access in a timely manner.
Conclusion: The First Bank is well positioned for growth
The First Bank recently celebrated its 25th anniversary as a business that includes a track record of significant growth and expansion, including through acquisitions. In the four years Hanson has been with The First Bank, they have completed five acquisitions.
Robert concludes, "We needed an IT platform that would grow with the bank and be robust enough to pull everything together without worrying about the functional interfaces between systems. Ivanti is that platform - our one spot to go to."
Note: A customer's results are specific to its total environment/experience, of which Ivanti is a part. Individual results may vary based on each customer's unique environment.