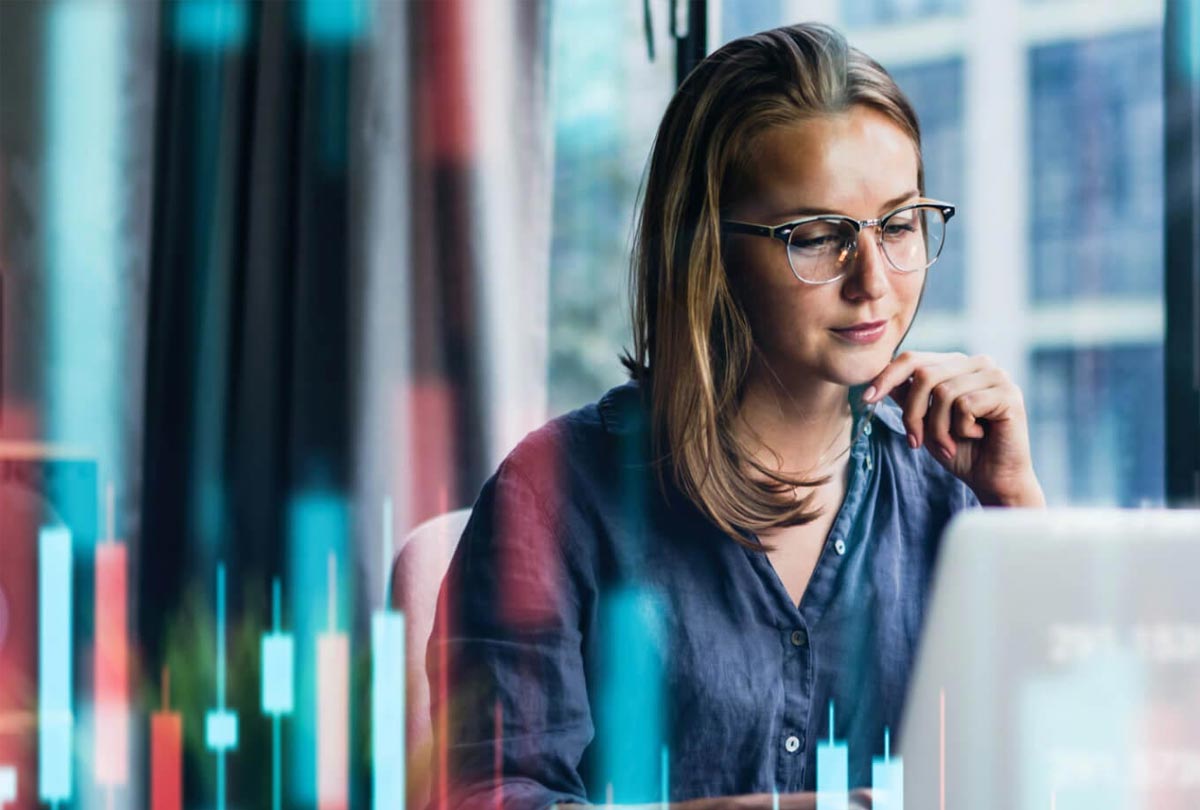 Ivanti Neurons for ITSM
Modern IT Service Management Software
Modernize service delivery for IT and beyond.
Better experiences. Better outcomes.
Deliver world-class service management outcomes for IT and the enterprise.
Deliver strategic value
Automate workflows, eliminating costly manual processes, while making your business more efficient, compliant and secure. Whether you're looking for an IT helpdesk/support ticket solution or need to perform more advanced service management processes, Ivanti Neurons for ITSM can easily scale and adapt to meet your specific business needs.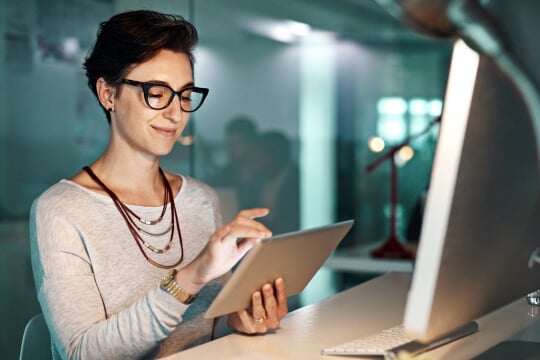 Accelerate service delivery
Transform the employee experience across the entire organization with truly modern service delivery that enables you to reduce escalations and accelerate resolutions.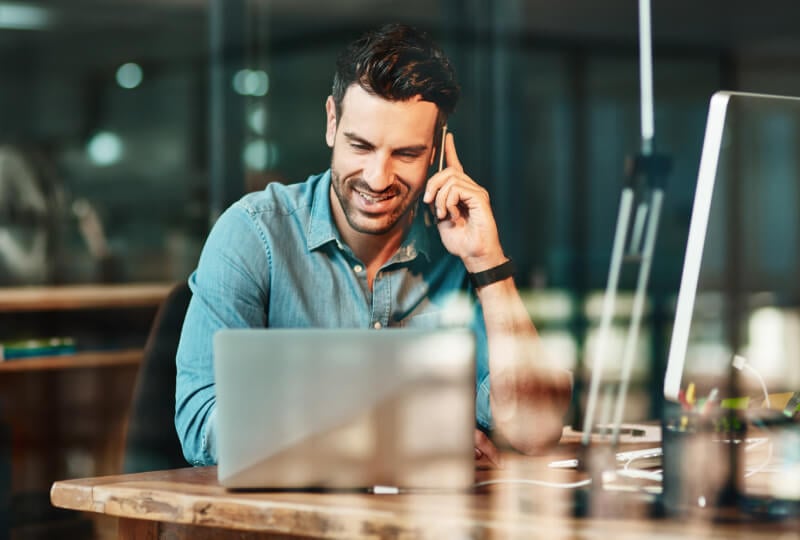 Optimize costs
Reduce the need for costly developer resources while simultaneously increasing time to value. No-code capabilities allow teams to effortlessly configure workflows and user interfaces through drag-and-drop design. Reduce Total Cost of Ownership, reduce time to value, and improve customer satisfaction.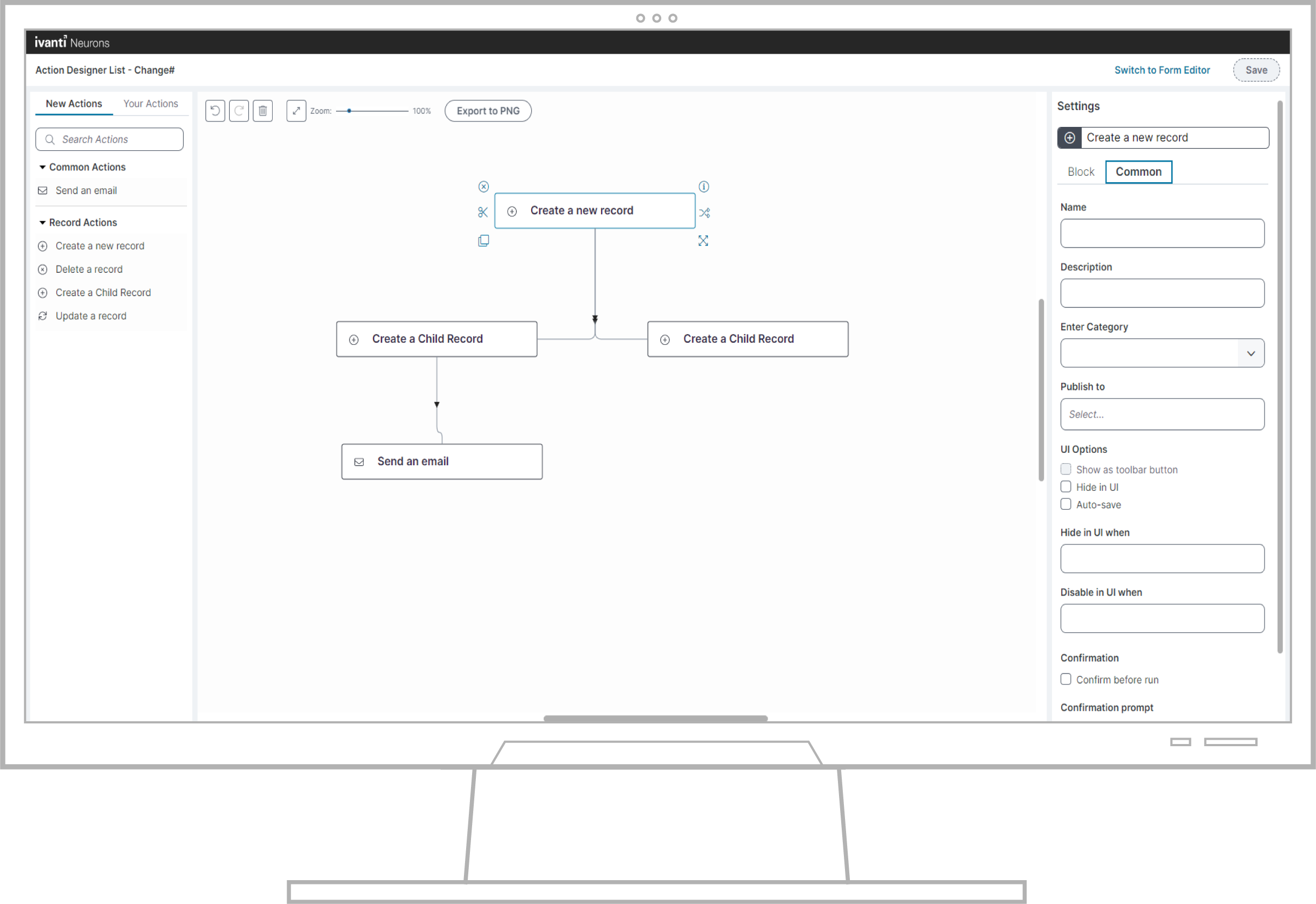 Designed to meet your needs today and tomorrow
Built on industry standards with eleven certified service management best practices, Ivanti Neurons for ITSM is designed to grow with you.
Optimize your assets
Gain complete visibility to maximize the performance and value of your hardware and software assets.
Provide engaging self-service
Transform the service experience for your users with AI-powered chatbots and service portals.
Improve service quality
Automation services empower service owners and business managers to adapt, design and take control of workflows without any coding, improving service quality and consistency.
Stay connected
Staff and users can employ their mobile devices to stay connected no matter where they are.
Gain actionable insights
Monitor service delivery, quality and commitments with role-based dashboards
Cloud or on-premise, you decide
Flexibility to deploy in the cloud, on-premises or a hybrid combination.
Capability that grows as your organization matures​
The Ivanti platform's modular approach enables you to add the capability you need - when you need it.
Foundational
Just getting started? An easy-to-use incident management system for dealing with inbound tickets and requests from any channel will make your IT help desk more efficient, and its users more productive and happier.​
Intermediate
As your IT needs, mature, you can benefit from additional capability that will help you handle IT changes quickly and efficiently, ensuring high service quality and efficiency for your overall IT operations.
Comprehensive
More complex IT operations means more comprehensive maturity needs. Get the visibility and insights you need on IT assets and their relationships to further improve service delivery and value achieved from your investments in hardware, software, and cloud assets.
Advanced
The most sophisticated IT operations can benefit from an advanced maturity solutions that deliver "Shift Left" outcomes, automation and AI that can proactively detect and remediate issues before they become user or organization-impacting events, truly transforming and delivering better employee experiences.​
What our customers are saying
With Ivanti, I could see straight away that we were purchasing a very powerful and configurable tool.
John Ireland
Director of Customer Service
Insights into what's going on with our business and specific divisions is our biggest benefit from Ivanti Neurons for ITSM.
Thomas Smith
Director, IT and Telecom Support
We also want to integrate the system with our telephone system, so that we can create tickets outside normal working hours.
Jan Windels
Project Manager
Related products and extensions
No matter your ITSM starting point, further increase your team's effectiveness with add-ons that take your game to the next level and deliver even better experiences and outcomes.
Questions? Contact our team.
Try Ivanti Neurons for ITSM
Modernize your ITSM software to deliver more value.