Ivanti Neurons for Healing
Diagnose and Remediate Issues Quickly and Proactively Using Automation-Powered Bots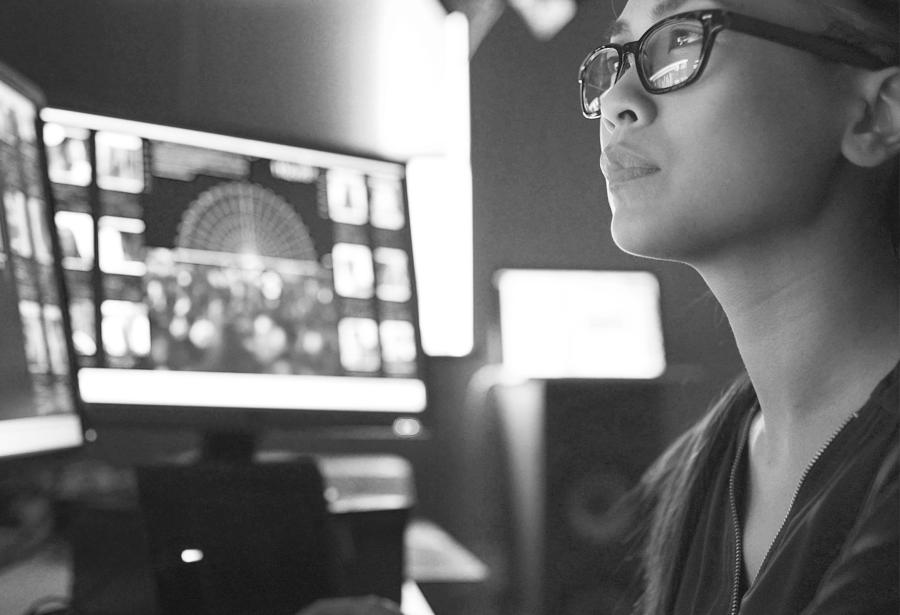 Be More Self-Healing
Autonomously self-heal endpoints and edge devices. Optimize device performance, health and security.
Watch Now
Automation-Powered Bots
Always on and always working, the bots detect and resolve issues before they become problems.
See Them In Action
Proactive Resolutions
Hyper-automation can transform your enterprise and scale your results and outcomes.
Get the Infographic
Ivanti Neurons for Healing
Automation-powered bots to proactively diagnose and remediate issues quickly
Take troubleshooting off your agenda with automatic detection, diagnosing, healing and ticket classification of endpoint and security issues. Automation of routine tasks paves the way to creating a truly self-healing environment, reducing time and costs, while improving the employee experience.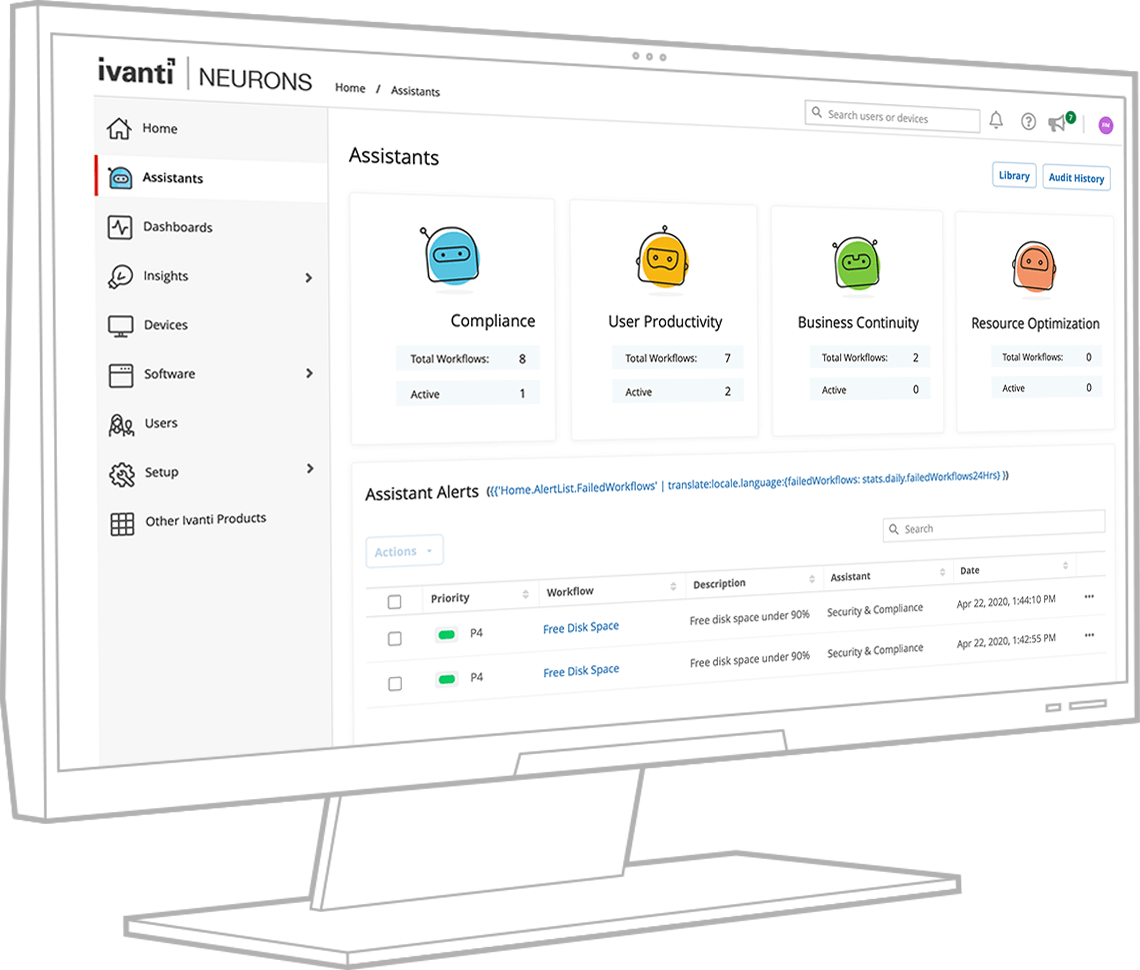 Self-Healing With Your 24x7 Virtual Support Team​
Ease your support-team burden with automatic detection and resolution of IT issues, and connect with your end users proactively.​
Accurate insight​
Comprehensive diagnostics detect and notify IT of previously unreported issues and changes.
Speed
Resolve incidents automatically with automation-powered bots.
Optimize cost
Speed issue resolution and free up IT to focus on more innovation.