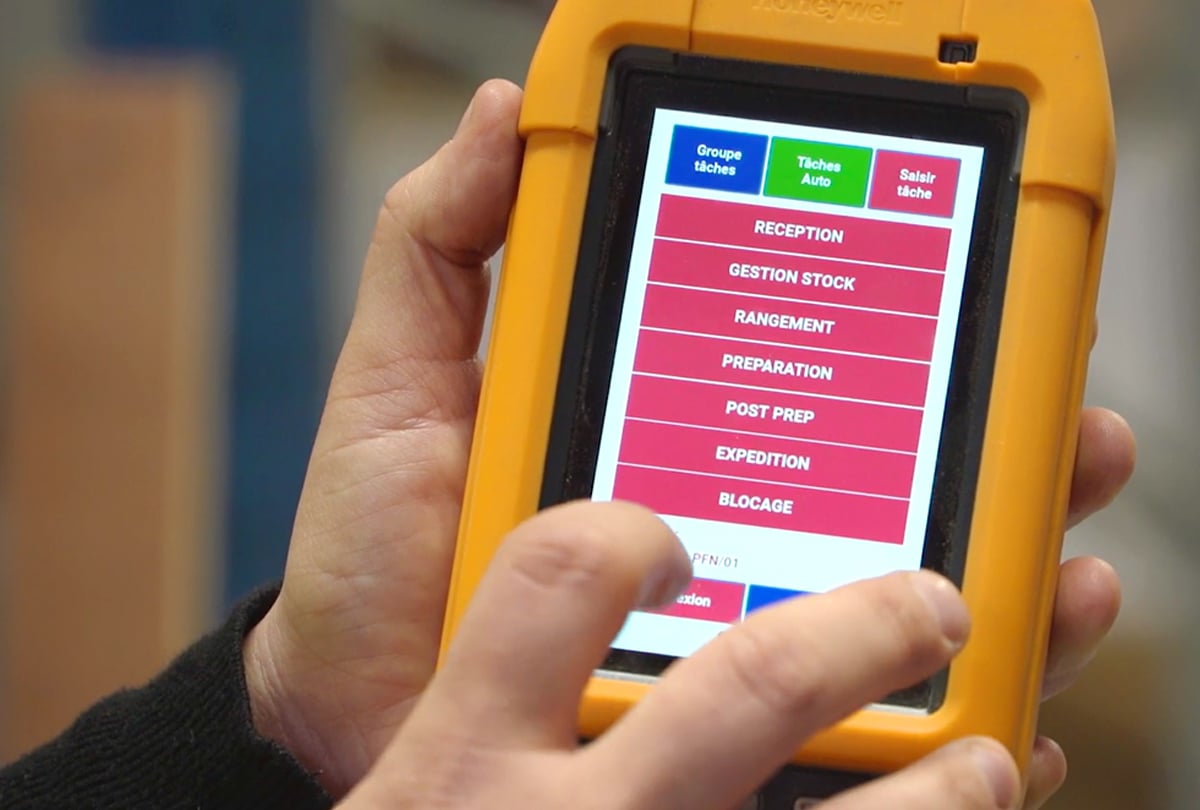 Success story
Showing Product Images in Workflows Transforms Fulfillment Process for Saint-Gobain
In order to provide even better service to their warehouse operators, Saint-Gobain Distribution Batiment France was looking for a way to display product images in their mobile application workflows to help prevent picking errors.
The solution
Saint-Gobain turned to their existing supply chain solution partner WIIO for guidance, and WIIO introduced the Ivanti Velocity platform to transform the experience for warehouse workers. What appealed to Saint-Gobain was how easy the Velocity platform deploys, and the ability to enhance the mobile experience with screens to help workers intuitively navigate through tasks.
To optimize the workflows, Saint-Gobain consulted warehouse teams to gather requirements for customization of application screens – including cues by color, simplifying Function keys, and other on-screen information.
The results
Once deployed, Saint-Gobain realized a measurable reduction in the time for workers to ramp to productivity targets. Workers also benefited from image capture within their workflows, empowering them to document and share any exceptions encountered during the picking process. And warehouse managers could add comments onto photos to help workers through the task.
Using images as visual confirmation of picked items, Saint-Gobain realized a 40% reduction in picking errors. Coupled with workflow optimization employed by Velocity, operations cycle times were also able to be markedly reduced, so workers are able to accomplish more tasks each shift.
What's next?
With their success standardizing on Ivanti Velocity, Saint-Gobain aims to deliver a consistent mobile experience. They are building on the Velocity platform by voice-enabling warehouse workflows with Ivanti Speakeasy.
Note: A customer's results are specific to its total environment/experience, of which Ivanti is a part. Individual results may vary based on each customer's unique environment.