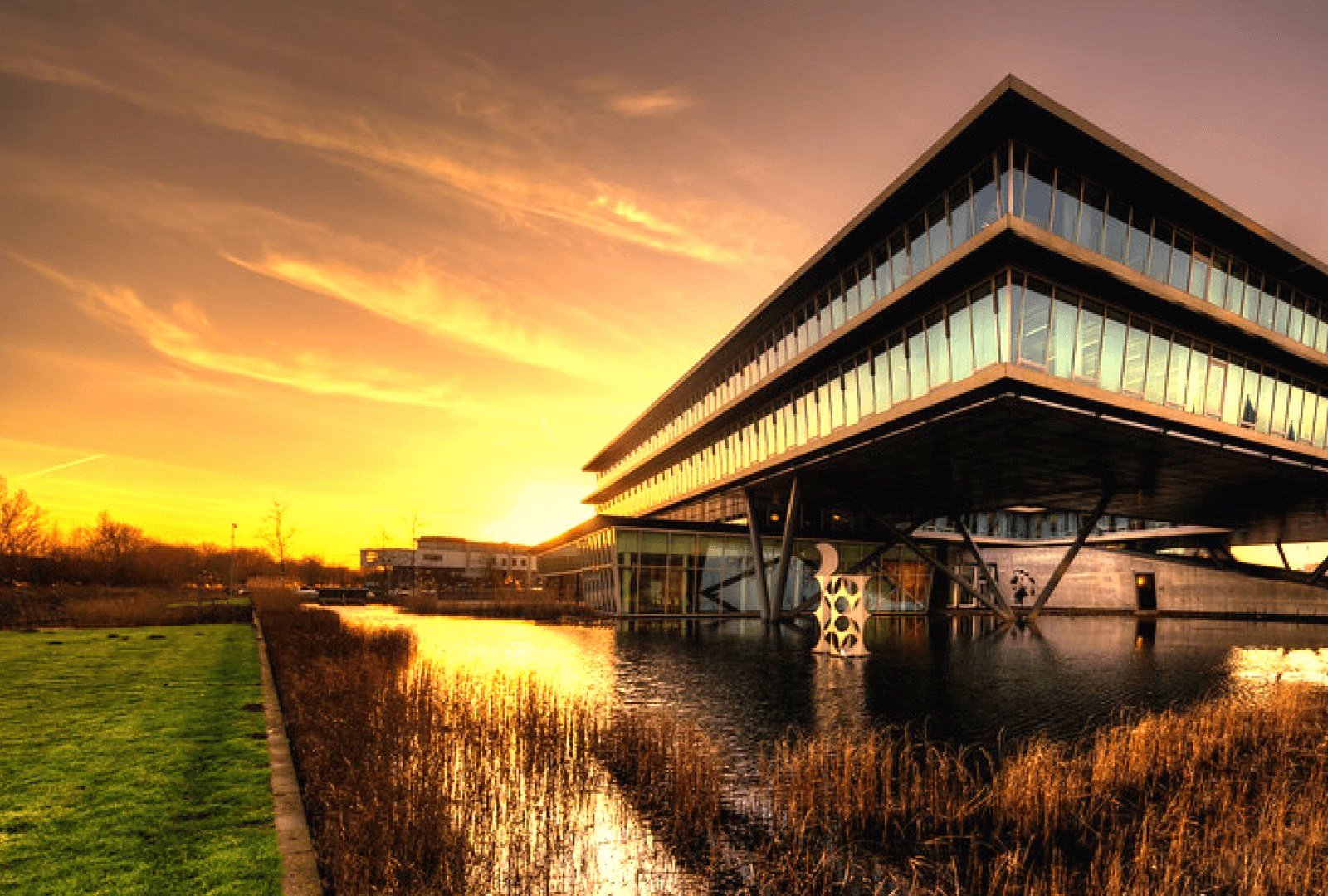 Success story
HHNK Embraces Zero Sign‑On and Mobile Threat Defense to Support a Secure Everywhere Work Environment
Hoogheemraadschap Hollands Noorderkwartier (HHNK) is a water authority headquartered in Heerhugowaard, Netherlands. HHNK ensures clean municipal water and safe waterways for over one million people by providing sewage purification, road and bridge maintenance and water crisis management. HHNK also helps municipalities in low-lying areas mitigate the risks of rising sea levels and changing weather conditions. By monitoring more than 1,400 kilometers of dikes and dunes along the coastline and lakes, HHNK helps to prevent flooding in these areas.
To improve employee productivity and efficiency, HHNK first introduced mobile devices in 2013. At first, office staff and field workers were given Secure Access to email, calendar and contacts on company-owned iPads and Android smartphones. For this initial mobile implementation, HHNK chose MobileIron, acquired by Ivanti Unified Endpoint Management (UEM), to remotely configure all these devices and protect access to mobile business apps and data. Over time, HHNK needed to expand their mobile capabilities to enable secure productivity everywhere – especially after the onset of the COVID-19 pandemic.
"After coronavirus hit, we had to quickly add devices to our mobile infrastructure so our workforce could stay productive at home," said Bas Wassink, Applications Manager at HHNK. "Ivanti enables us to quickly roll out new devices, including Android and iOS today and Windows 10 soon. With Ivanti, we can configure everything through one console instead of using different solutions. Every day, something new comes up, and Ivanti helps us stay flexible enough to quickly adapt in this constantly changing environment."
Secure passwordless access to collaboration tools on mobile and desktop devices
In January 2020, the government of the Netherlands issued an update to its information security compliance framework. Known as BIO, this regulation provides an information security baseline across all layers of the public sector, including central government, municipalities, provinces and water boards such as HHNK. The ultimate goal of the updated framework is to create a safe digital government by reducing security risks.
Fortunately, when the new regulations were introduced, HHNK was already in the process of minimizing password-based authentication – a top cause of data breaches – by deploying Zero Sign-On (ZSO). ZSO helps HHNK maintain secure business continuity and productivity outside the office by eliminating the need for passwords to access cloud services like Microsoft Teams and Microsoft Office 365 on corporate-owned iOS or Android devices.
HHNK has also enabled ZSO for unmanaged, employee-owned Windows laptops. This enables remote users to seamlessly access cloud-based collaboration services, like Microsoft Teams. Although these devices are unmanaged, Access enables users to open Teams by scanning a QR code issued from their company-owned iOS or Android mobile device, which confirms their trusted identity.
"What's been amazing is that employees don't even realize that they are authenticating because it's so seamless," said Wassink. "On company-owned devices, they just automatically open up Teams and go. On unmanaged personal laptops, they scan a QR code. Either way, they don't have to enter or update long passwords — and no one has complained about us eliminating that step for them."
By going passwordless, HHNK has also reduced the risk of phishing attacks and other threats stemming from compromised or stolen user credentials. Now, with the COVID-19 pandemic, it's more important than ever to ensure a secure work environment that boosts mobile and desktop productivity so employees can work from anywhere.
Deliver seamless, always-on mobile protection against device, app and network threats
With mobile threats and phishing attacks on the rise, HHNK wanted to provide additional protection against security breaches. To protect against device, network and application threats, the agency quickly rolled out Mobile Threat Defense (MTD) to more than 1,200 corporate-owned devices. Because MTD is built directly into the UEM client, users don't have to install or activate any software to be instantly notified about potential threats or vulnerabilities affecting their devices.
"The MTD deployment was just awesome. It has worked perfectly for us because users don't have to do anything to enable it on their devices," said Wassink. "It's just always on in the background without the user knowing. It doesn't hurt app performance or interrupt the user's workflow, but it still gives us an added layer of security. This is especially important since our employees are working everywhere, on multiple networks and devices. I see MTD as insurance — something you hope you never need but that's always good to have just in case."
Ivanti helps "open up the world of apps for our people"
In addition to eliminating the risk of passwords and protecting critical apps and data from mobile threats, HHNK has transformed operations through innovative mobile apps and services. Today, field workers have all the information and apps they need to monitor water quality and safety on their mobile devices, completely replacing time-consuming paperwork and manual data entry.
HHNK deploys multiple apps through Apps@Work and secures them with Tunnel. With these apps, HHNK employees can submit and update infrastructure maintenance requests. Employees can take pictures of a particular issue, like a pothole in the road and send a work request directly to a third-party maintenance crew.
Before mobile, the worker would have to drive back to the office to submit the work order, make phone calls and fill out additional paperwork to update the request. Using these kinds of innovative maintenance apps, HHNK helps streamline fieldwork by allowing employees to access and update current files and assignments for case management and water inspections across the region.
With Ivanti, HHNK can securely contain these and other in-house and public apps on mobile devices using AppConnect for iOS or Android Enterprise and Samsung Knox for Android. The containerized Ivanti environment enables IT to separate business and personal apps on the device and provide Secure Access to on-premises apps without a VPN.
"Ivanti has helped us open up the world of apps for our people," said Wassink. "In a short amount of time, we've been able to significantly improve efficiency, increase employee satisfaction, and reduce vast amounts of paperwork, which is one of our key sustainability goals," he said.
Looking ahead: expanding desktop security and mobile management
To remain agile amid constantly changing hybrid workforce conditions, HHNK will continue to rely on Ivanti to support more mobile devices, apps and services. For example, thanks to the success HHNK experienced with MTD and ZSO, HHNK plans to transfer its Windows 10 laptops from another solution to Ivanti Neurons for UEM. The agency also continues to look for new ways to improve mobile innovation and efficiency to help maintenance workers do more with less. Since these types of workers are very scarce in the Netherlands. With greater mobile flexibility and security enabled by Ivanti, HHNK ensures both remote and field workers can stay productive, wherever they work.
Note: A customer's results are specific to its total environment/experience, of which Ivanti is a part. Individual results may vary based on each customer's unique environment.