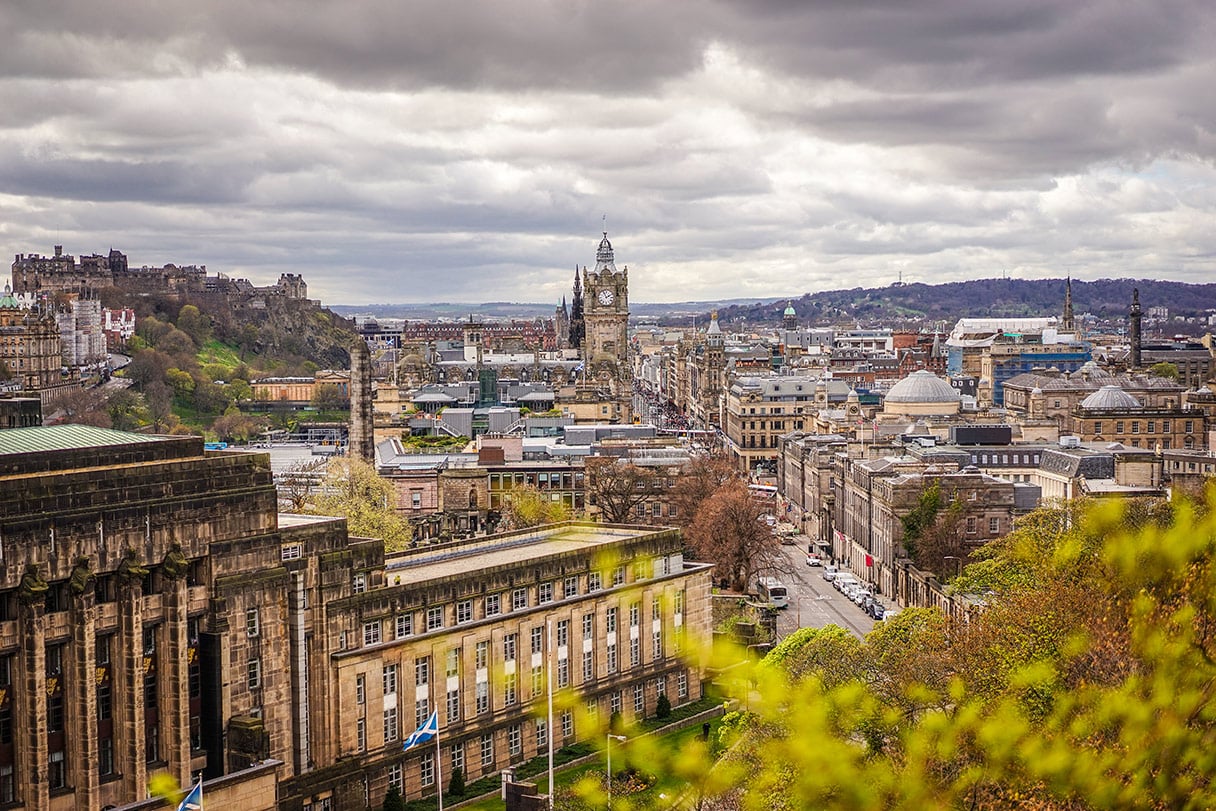 Success Story
Aberdeenshire Council Provides Better Service at a Lower Cost With Ivanti ESM
Aberdeenshire Council is the fourth largest governing body in northeast Scotland, serving more than 250,000 residents. The IT department of Aberdeenshire Council supports 50,000 people, as well as the many residents who use the council's website.
Doing more, with less
Like many local authorities in Scotland, Aberdeenshire has seen a steady decrease in its budget, necessitating creative approaches to delivering services to the community. For Aberdeenshire IT, that means taking a digital-first approach that leverages the power of automation and system integrations to improve efficiencies across teams. The legacy tool they were relying on for IT service management (ITSM) couldn't support that. But they didn't just need a more sophisticated ITSM tool, what they needed was an Enterprise Service Management solution to provide better services at a lower cost to Aberdeenshire stakeholders.
One platform, many benefits
In its search for a new, more robust ITSM solution, the Aberdeenshire IT team outlined a number of specific and important requirements. They needed to move away from a premise-based to a hosted solution. It had to be easy to use with a modern UI, compelling for end users in terms of a self-service portal, and it had to have ITIL best practice baked in. Finally, it was critical that the ITSM solution was extensible and customizable so that HR, CRM and IT could be integrated on the same platform, allowing Aberdeenshire IT to achieve true Enterprise Service Management.
Aberdeenshire IT looked at the leading ITSM providers in the UK and EU, and even considered staying with its legacy vendor. But in the end, Ivanti Service Management (ISM) was the only solution that fulfilled all of their requirements and did so at a reasonable price.
Aberdeenshire Council uses a shared, hosted platform across IT, HR, and customer relationship management (CRM) to deliver Enterprise Service Management to the organization. This is reducing costs, optimizing employee time and showing impressive ROI with support and maintenance costs reduced by 40 percent. Ivanti's concurrent licensing model is resulting in additional cost savings as compared to having numerous standalone HR and CRM products. But of course, an important consideration when you're sharing a platform is security, making sure that users only have access to information that is pertinent to their function and role in the organization. Aberdeenshire IT found that the security settings within the CSM tool make that data segregation incredibly easy to accomplish.
Aberdeenshire now uses CSM within its contact center as its CRM tool, replacing its legacy solution. The system captures more than 225,000 contacts per year and is providing streamlined service with faster response times. Staff members are able to be more efficient in their jobs with wrap up times have been shortened by 20 percent because tickets can be resolved with the click of a button. And because Ivanti is a codeless solution, scripting and development time for CRM has been cut in half.
Aberdeenshire also uses CSM for HR case management, including an HR-specific self-service portal that is the first point of contact and HR ticketing. All onboarding and exiting are also a workflow through Ivanti. The transformation of HR business processes through the integration with Ivanti has been nothing short of astounding. The automation of paper processes has freed up HR staff time, allowing them to focus on higher-value tasks. The length of time to respond to and resolve a query has been reduced by one third, and travel bookings that used to take 1-2 days to process are now done in 30 mins. In addition, HR teams now do tasks that were previously done by IT, resulting in IT ticket counts falling by 2,000 contacts per year. But quite possibly the best measure of success is user satisfaction with HR team responsiveness, which is at an all-time high, despite lower HR staffing levels.
Better insight means better customer service
ISM customizable dashboards and real-time analytics are helping with IT financial management, asset management of Aberdeenshire's 30,000 computers and picking up on trends to spot potential problems earlier than was possible in the past.
When the World Health Organization declared Covid-19, the illness caused by the novel coronavirus, a pandemic, Aberdeenshire IT was ready to support its users to ensure business continuity. They saw an immediate increase in help requests, making the self-service portal more important than ever. Asset management was also key in the first few weeks of the pandemic. Many Aberdeensire staff only had desktop computers, but with the work-from-home requirement, they all needed laptops, and quickly. Using the CSM Configuration Management Database (CMBD), the IT team was able to quickly identify device locations and put a program in place for distribution of those assets.
Endless integration possibilities
As contracts for legacy systems within Aberdeenshire Council come up for renewal, the starting point for the conversation is whether the Ivanti Enterprise Service Management tool can replace them, thereby consolidating the number of systems IT has to support and providing even greater return on investment for the solution.
Next up is the integration of facilities management with CSM once the contract with the current vendor expires.
Note: A customer's results are specific to its total environment/experience, of which Ivanti is a part. Individual results may vary based on each customer's unique environment.