Evolution of ITSM
Learn how ITSM is evolving.
Learn 5 ways to modernize your IT service operation.
Ivanti Named a Leader in the 2022 Gartner® Magic Quadrant™
Find out what makes Ivanti a Leader and key factors when choosing an ITSM solution.
Always accessible
Stay connected while on the move
Extend the reach of the service desk to your staff and users on the go or using their own mobile devices. Allow users to check on incident status, submit requests or search for answers to common IT questions. Analysts and technicians can manage their tasks, assignments and workloads while providing support where needed.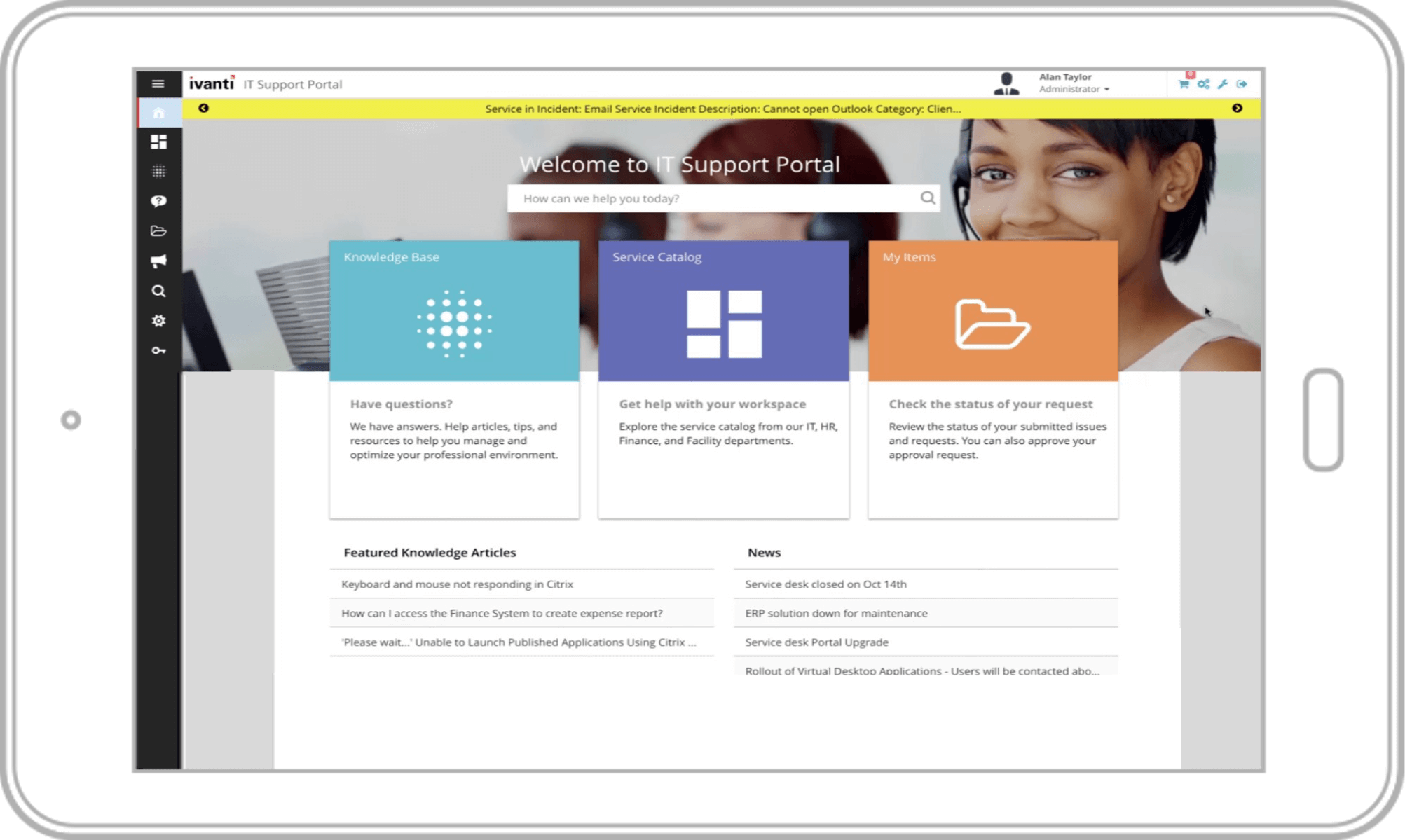 People are roaming more, and what is beautiful about Ivanti is that even if you are not on campus, you can do your work and it still gets recorded.
Hennie Pretorius
Strategic Services Manager