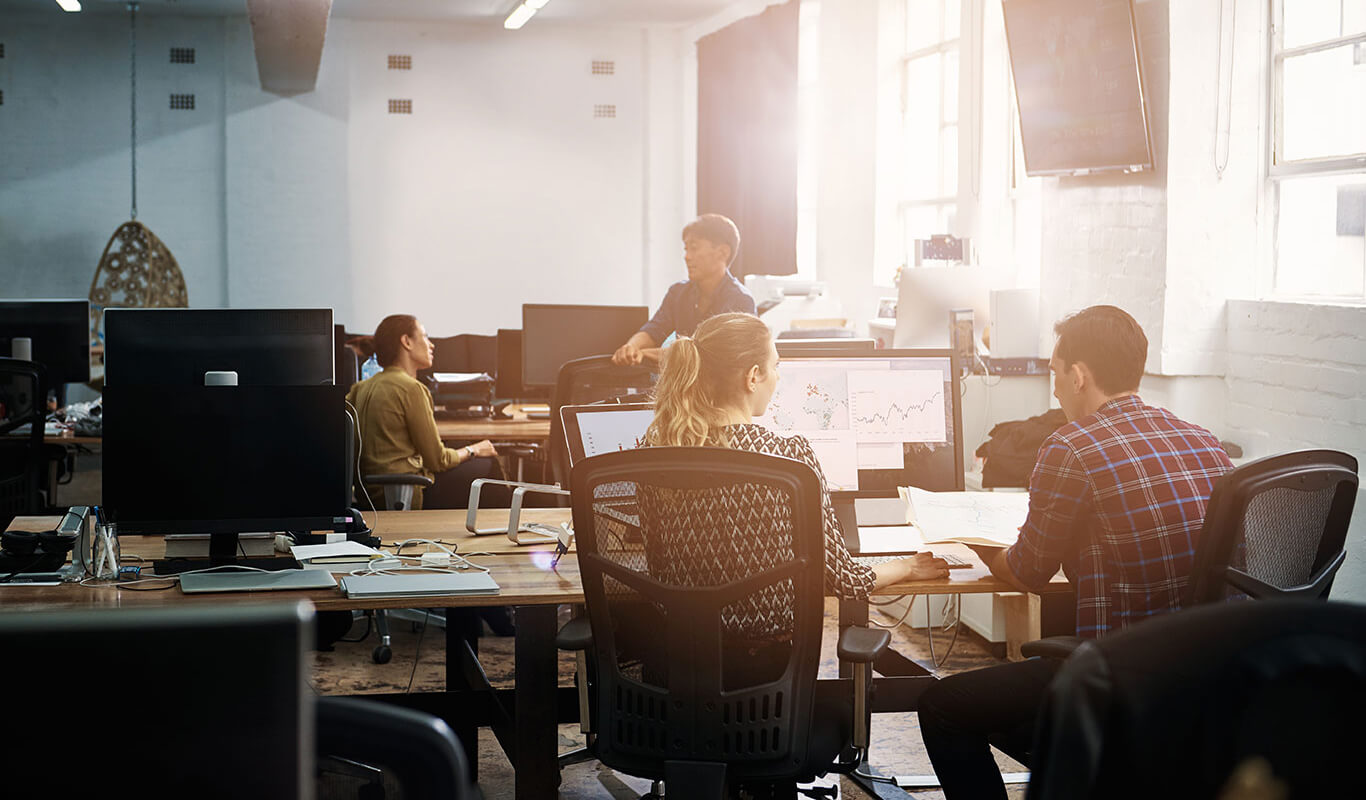 Ivanti Service Desk
IT Service Desk Software
Ivanti Service Desk provides you with all the service management functionality you need. From problem, change and release management to incident management, issue tracking and more.
An ITIL-aligned, process-driven Service Desk
Gain consistency and control with ITIL-aligned, process-driven functionality and enhanced visibility that improves service delivery and IT support performance.
Continuous service improvement
Report on service desk performance, gain trend insights and apply context to make the best decisions.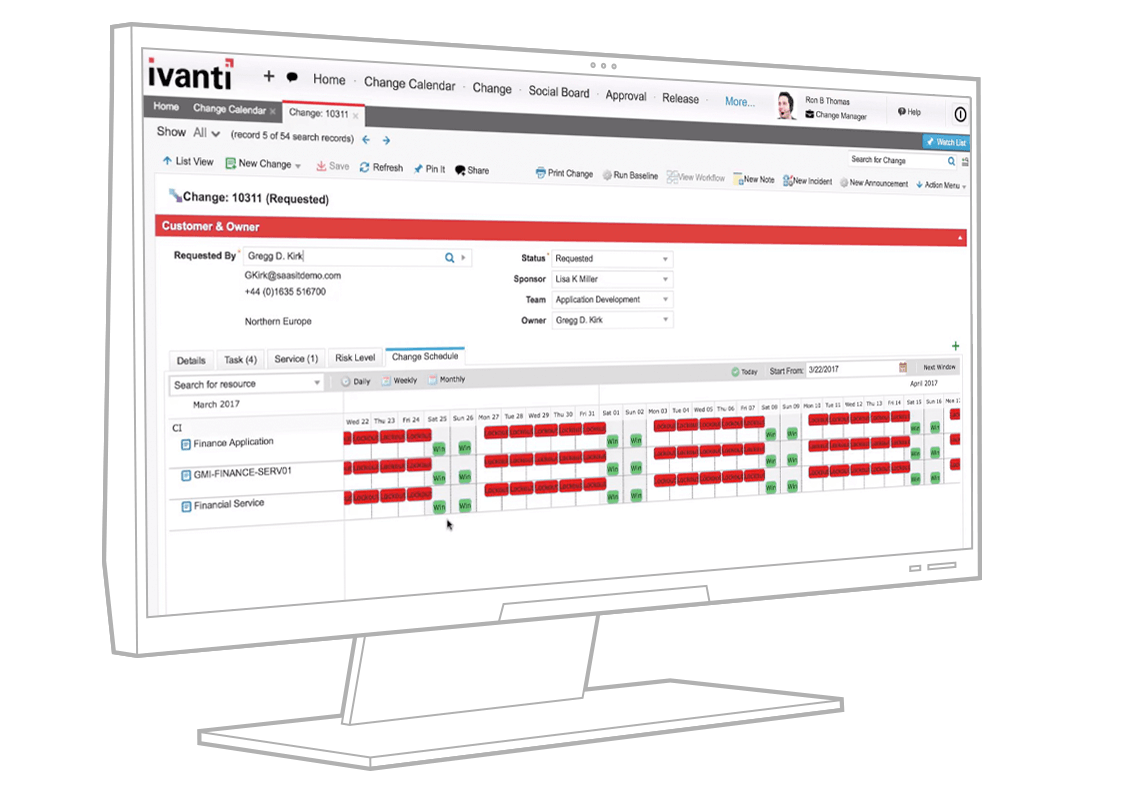 Better service-level response
Orchestrate IT automation across systems and integrate with IT tools and data for improved service-level response.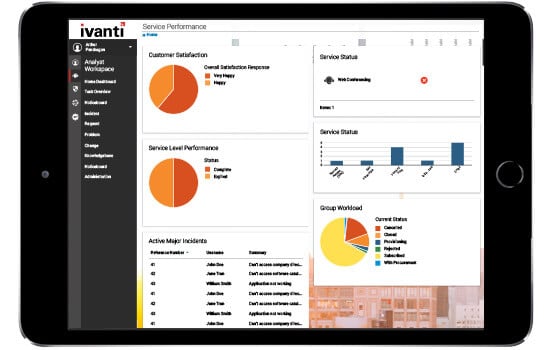 Code free workflow designer
Create and tailor processes without scripting or development expertise with drag-n-drop changes in the graphical workflow designer.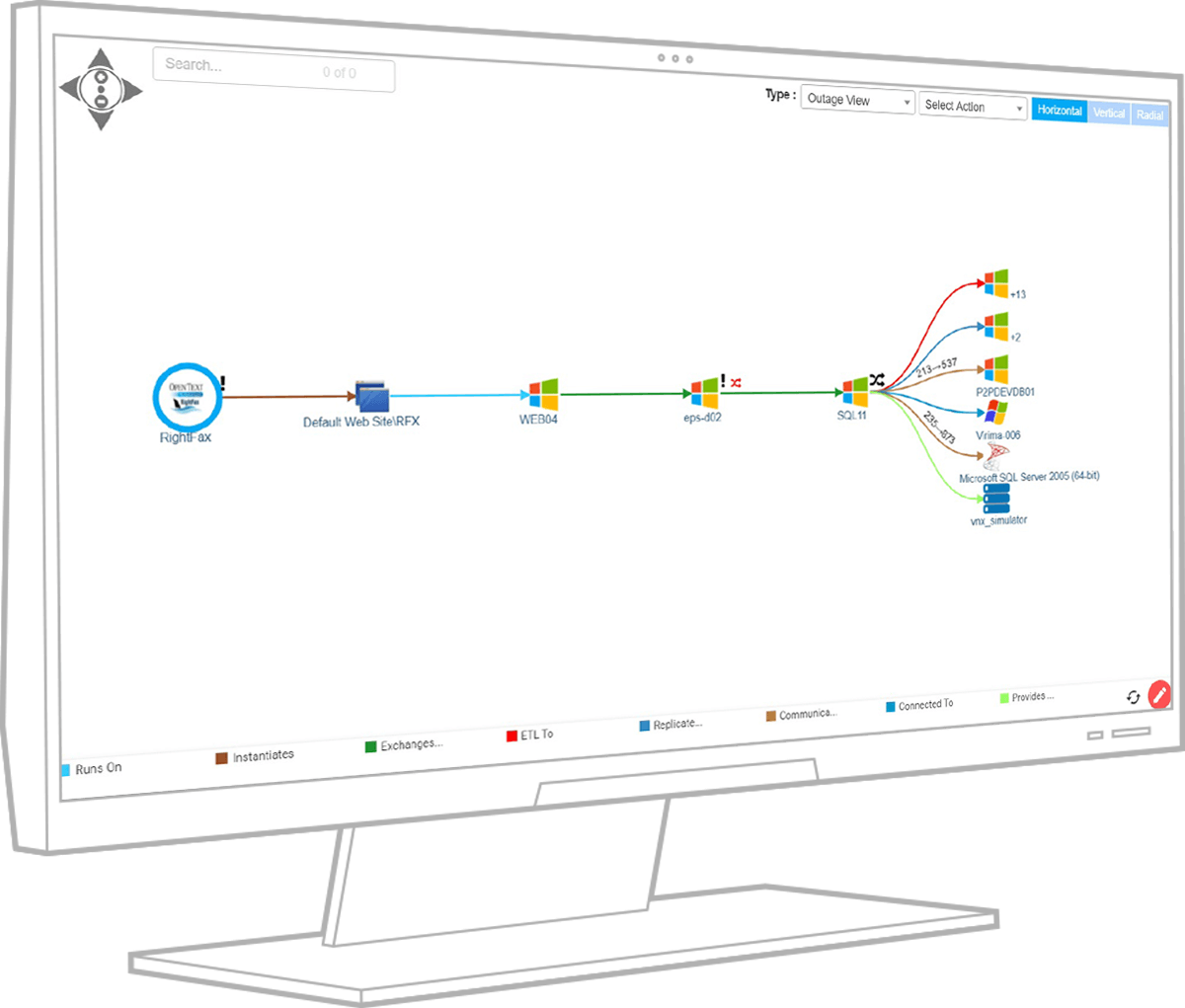 Beyond core ITSM
Improve performance in your wider business operations like HR, facilities and R&D by introducing processes beyond IT.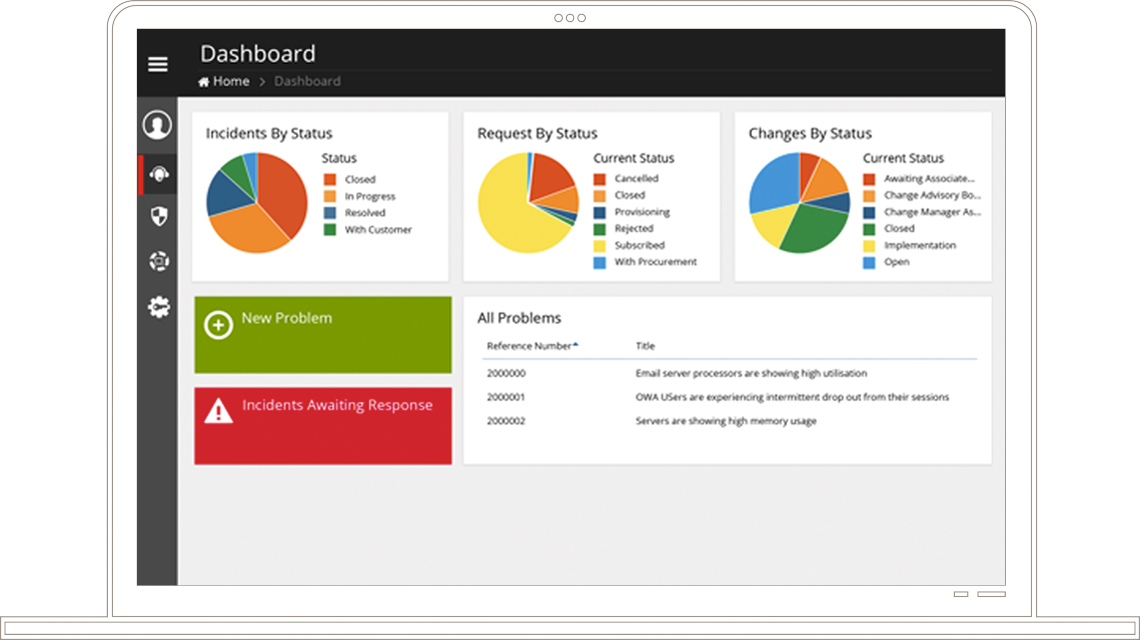 All the service management functionality you need
Request management
Deliver and process software and hardware requests.
Incident management
Capture, identify and respond to issues and service interruptions.
Problem management
Address root causes by focusing on known issues by analyzing incidents.
Change management
Manage, track and optimize changes to configuration items and minimize impacts.
Knowledge management
Gather, analyze, store and share information to assist resolving any previously known problems.
Self-service catalog
Provide visibility and ability to request all services through an intuitive interface that's available 24/7, also on mobile.
Dashboards and reporting
Monitor service delivery and metrics with role-based dashboards that provide the real-time information.
Policy and process enforcement
Define security policies for blocked applications, updates, and vulnerabilities.
Get started with Ivanti Service Desk
Maximize user productivity, exceed end-user expectations and reduce downtime.