I Need To...
Improve IT Service Delivery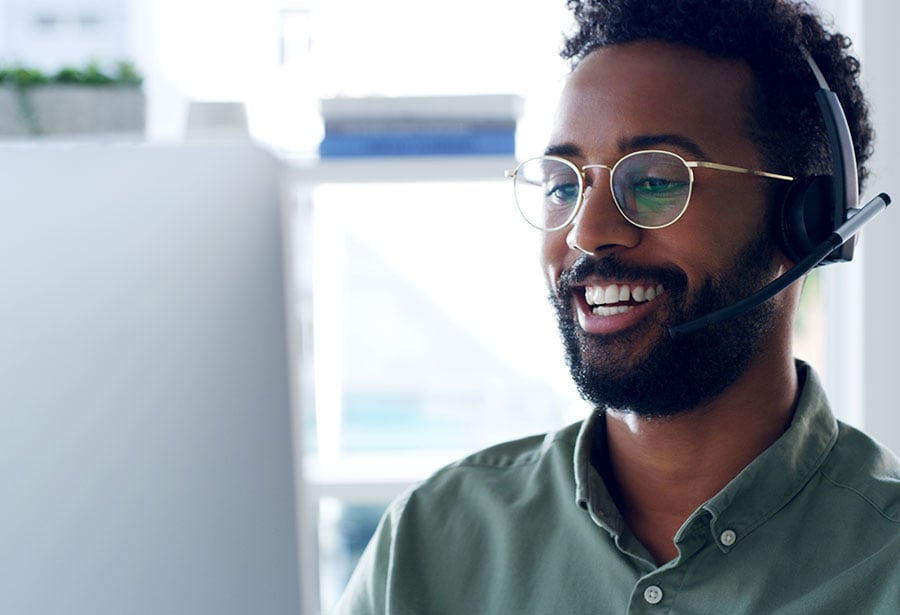 Oxford Case Study
University of Oxford improved and streamlined their operations.
Learn How
ITSM Problems?
Learn from the misfortune of others. Avoid these five ITSM mistakes.
Read The Blog
Need Proof?
Wow! What a huge difference a few changes can make to your organization.
Take A Look
ITSM in the cloud
Are you failing to meet the service needs of your organisation?
Delivering services that your organisation expects is tough when you're working with service desk tools and processes that were likely created before the dawn of the internet. Your "app happy" end users expect 24/7 access to modern IT experiences. Meanwhile your CEO wants new IT services to underpin initiatives like digital transformation.

The problem is you're too busy firefighting issues while supporting antiquated IT—and it's killing the confidence users have in your services.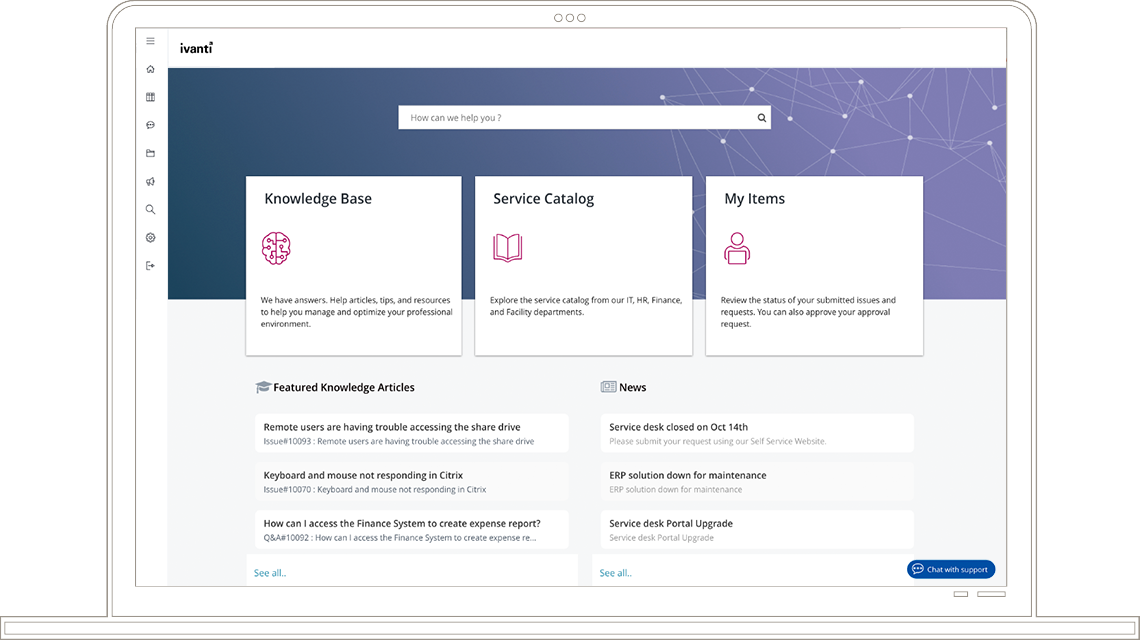 Fast, effective service delivery
It's time to deliver services and experiences you'll be proud to put your name to, with service delivery that matches your organisation's needs. See how Ivanti can help you improve your IT service delivery with our IT service management software.
Streamline Processes
Incorporate best practice processes, workflows, and actions for more efficient and effective delivery.
IT Self Service
Provide an experience like no other for users to search and request approved services that they are entitled to.
Integrate Systems and Data
Integrate with IT systems and data to get the visibility and tools needed to deliver services on time.
Workflow Automation
Employ automation across processes and systems and see how much faster you'll be able to deliver services.
Track Progress
Track ITSM performance for continuous service improvement and plan for future resources.
Reduce Repetitive Tasks
Eliminate annoying, repetitive tasks (like resetting passwords) and free up your team to focus on more important projects.
Service delivery as it was meant to be
You need simple IT service management solutions to help meet your service delivery needs. So you want to add self service for you users? Automate repetitive tasks and adopt consistent processes that show the most appropriate actions to take? Add dashboard reporting to gain more insights? Ivanti combines these capabilities to improve service delivery from day one.
Why settle for good when you can have great?
Ivanti's solutions are designed to deliver reliable services consistently, with all the features you'll ever need.
Improve quality
Remove the potential for errors by standardising on a set of approved processes, workflows, and actions for more efficient and effective delivery.
ITIL-certified processes
Drive best practice process improvement effortlessly knowing we've followed best practices for you.
Voice Automation
Dramatically reduce wait times, transfer rates and abandoned calls. Take advantage of skills based routing, screen pops with caller details, and self service capabilities with fully integrated voice interactions.
Easy Integration
Work faster and with greater visibility by leveraging integrations with other systems management tools including Microsoft MEM, Management Suite, and others.
Real-time Dashboards
Easily create reports and dashboards of your service management data in Xtraction. Drill down and philtre on points of interest to gain the insights you need to take action and improve your service delivery.
Self Service Password Reset
Self Service Password Reset
Reduce the number one reason for calls to the service desk with phone enabled 24x7 automated password reset capability.