With Ivanti Neurons, SouthStar Bank Resolves IT Issues — and Potential Problems — Before End-Users Are Aware

Enables proactive IT so issues can be fixed before end-users realise a problem existed
Contactless intervention reduces the need to escalate break-fix issues with their corresponding increases in direct IT costs
Real-time Edge Intelligence delivered by Ivanti Neurons means issues can be analysed and resolved without interrupting the end-user's workday, whether endpoints are on or off the corporate network
Organisational Background
SouthStar Bank, headquartered in Moulton, Texas — about midway between San Antonio and Houston — is a community bank specialising in residential mortgage, real estate and construction lending, operating 15 full-service branches in rural and urban communities across the Central Texas region.
Established in 1920, the bank holds more than $800 million in assets and focuses on community involvement and personal relationships. SouthStar Bank is one of the largest independent banks in Texas and holds an impressive 5-Star rating by Bauer Financial, an independent research firm that evaluates banks and credit unions.
In order to service its community and its future customers, SouthStar Bank wanted to provide its employees an uninterrupted technology experience so they could in turn give their customers undivided attention without technology-performance issues. In 2016, SouthStar was merging with another bank and implemented the Ivanti Endpoint Manager (EPM) solution to provide consistency across the new organisation. It was also Important to implement EPM for patching and securing endpoints such as servers, desktops and laptops for compliance with FDIC regulations.
IT Specialist Jesse Miller, based near Austin, Texas, has been with SouthStar Bank for nearly six years. He handles the endpoint management and service desk sides of IT operations, as well as some server administration responsibilities. "We're a smaller IT staff and I wear a lot of hats, which is typical in the world of community banking," Jesse said.
He voiced his enthusiasm for the Ivanti® Endpoint Manager and Ivanti Neurons for ITSM solutions deployed at SouthStar Bank, as well as the future rollout of Ivanti Neurons for ITAM. More recently, in the throes of the COVID-19 pandemic, Jesse has developed a particular affinity for Ivanti Neurons.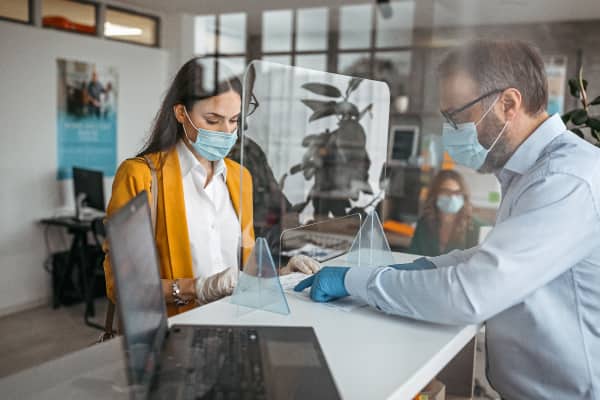 Ivanti Neurons Helps Fix Issues Before Anyone Notices
According to Jesse, Ivanti Neurons is something he and the IT team didn't know they needed when they needed it. Jesse had attended a virtual webinar on Ivanti Neurons and realised how useful it could be, particularly within the context of the pandemic and many employees needing to work from home for the first time.
Jesse and team had already been experiencing solid results with the Ivanti Endpoint Manager and ITSM solutions, and then they discovered how the Ivanti Neurons platform truly augments their use of these solutions — "literally fixing issues before anyone notices," Jesse said. "Ivanti Neurons has made us more efficient and effective — and has enabled us to do things we didn't think we could do."
Jesse explained that it only took about 20 minutes to really get up and going with Ivanti Neurons from the time he requested it. The connectors portion was basic and easy to use. He said he wanted to start getting the data and observe it, including ingesting data from "everything else outside of Ivanti" and start pulling that in.
"Getting the data and watching it flow was the first thing I really started to do to gain greater visibility," Jesse said. "When the pandemic hit, the security front became a huge challenge, and we knew it would be when we had to place many employees out in a space they've never been before. How do I pull up on my tablet something I can employ to help folks working from home for the very first time — where I can hit an 'actions' button and step through 'Problems 1 through 5' I know they'll encounter and resolve them proactively before employees even know they had them. Those are the kinds of capabilities we were looking for."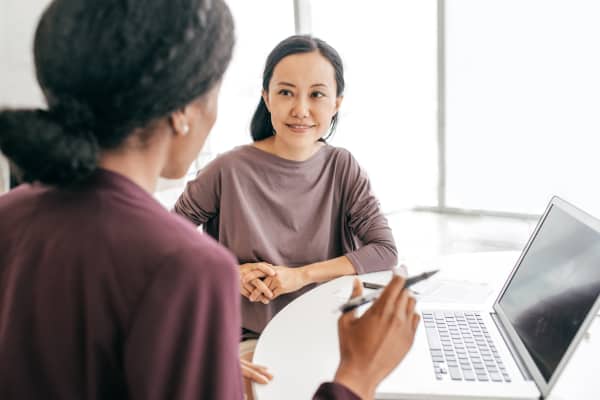 The Ability to "Shift Left" Faster
The concept of "shift left" within the context of service management is about reducing the need to escalate issues of "break-fix" farther to the right, with their corresponding increases in direct costs of that support in IT specialists' time and the lost productivity of end-us


While SouthStar Bank already had a good network posture and computer systems architecture, Jesse and team wanted to make sure they had the resources, access and tools needed to "shift left" faster — not having to escalate nearly as much to those more costly support levels.
With Ivanti Neurons, there's such a thing as "Level minus 1" and "Level minus 2" to the left of Level Zero Support— discovering and fixing potential issues before they break. One example from SouthStar Bank being able to scan user devices proactively to find low disc space and taking corrective actions without impacting the user, such as freeing up space to ensure no performance degradation and deploying needed software updates successfully.
SouthStar Bank Among the First to Use Ivanti Neurons
Jesse first heard about Ivanti Neurons two years ago and recalled that the benefits of providing relevant data became very clear. Neurons supported entering data from multiple connections. The relevant data enabled IT to clean up the Active Directory, reconcile devices, and create automated tasks to isolate and solve small problems, while creating customer actions based upon evidence seen. Once Jesse started seeing all the actionable data Ivanti Neurons delivers, it blew his mind.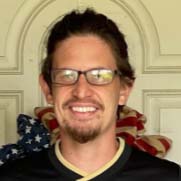 Jesse Miller
IT Specialist
Ivanti Neurons enables what I call 'contactless intervention' and you can create 'custom actions.' As part of this, we needed to determine if we wanted to solve small problems continuously or let small problems solve themselves, which would let us get to the big stuff. One example of the big stuff is tracking our CMDB better, which we're moving towards with Ivanti Neurons for ITAM. We'll have actionable data ahead of time.
Ivanti Neurons and the Security Focus
Ivanti Neurons for Patch Intelligence helps Jesse and his team respond to threats and resolve them more quickly by providing highly accurate data. He states that Patch Intelligence helps isolate machine issues with patches, zero-day threats, and out-of-band updates. Jesse employs patching metrics to see if there are patches that need to be tested and deployed sooner, based on the rating scale, and to see what's being exploited in the wild to identify where to place their focus.
Jesse explains it takes hours to read the information in many different places to understand what is happening and he can get the majority of what he needs from Patch Intelligence as it relates to SouthStar Bank. With Ivanti Neurons, the IT team has greater visibility into their entire asset estate, with a tailored security experience just for SouthStar Bank — no going through all of the documentation from multiple sources.
"The visibility and automation provided by Ivanti Neurons for Patch Intelligence saved SouthStar Bank several days a month researching and resolving vulnerabilities," Jesse said.
He's also pleased at how Ivanti Endpoint Manager and Ivanti Neurons help IT keep working unitedly. "In addition, Ivanti presented an amazing webinar segment on Patch Intelligence. Instead of me reading articles for hours and going through emails pertaining to the issue, we were able to apply Patch Intelligence quickly through the Ivanti Endpoint Manager engine. We're patching employees' systems on the spot and doing a really good job with that."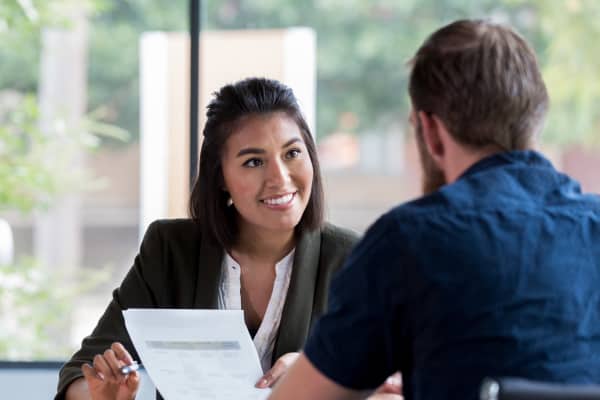 Intelligence to Deliver a "Community-Bank Experience" to Employees Themselves
Jesse feels strongly that the intelligence generated by Ivanti Neurons is as close to real time as one can get.
"We don't need to interrupt an end-user and their day. We're giving them a better quality of life. We pride ourselves on that as a community bank — we want to deliver that kind of community experience to employees and customers. It's what we're really hoping to accomplish for ourselves and everyone."
Concerning how to begin deploying Ivanti Neurons, Jesse said, "You don't start with climbing Mt. Everest. You start with areas you're confident you can conquer, but that you can also test and evaluate and then determine where you can scale from there. And that's the best part of Ivanti Neurons. It's easy to scale."
He concludes, "How did I not have Ivanti Neurons earlier? I'm not willing to give it up. I feel other IT departments should definitely give it a shot."