Education: Desktops that Adapt to your Institutions' Dynamic Needs
Leading educational institutions rely on Ivanti technology to reduce IT cost and complexity.
Information technology in education is important. School districts, colleges and universities around the world depend on AppSense solutions to deliver the best possible computing experience to their students, faculty, and staff.
Ivanti solves common challenges faced by most IT groups supporting schools and universities, with desktops that adapt to educational institutions' dynamic needs.
Deliver a personalized and responsive desktop experience
Reduced GPO and script dependence for faster logons and more scalable management.
On-demand desktop and application personalization that is fast and reliable.
Tighter control over system resource usage to prevent individual users or applications from degrading overall user experience.
Dynamically adapt desktop configuration based on user location and context
Context-aware policies configure key desktop resources like printers, mapped drives, etc. on-the-fly, as needed.
Significantly reduce IT infrastructure costs
Increase user density by 40%, sometimes more.
Enable broader use of lower cost, non-persistent virtual desktops without sacrificing personalization and user experience.
Tightly control application access to reduce licensing costs.
Extend lifespan of existing PCs.
Improve security without disrupting the learning experience
Prevent unknown or unauthorized applications from executing.
Give faculty, students, and staff the privileges they need to be productive without the security exposure of full administrative rights.
Protect against malware inadvertently introduced into the system via email or USB drive.
Increase IT team efficiency
Eliminate profile corruption and significantly reduce help desk calls.
Empower students, faculty, and staff with self-service tools.
Simplify image management.
Enable simple and secure file access and collaboration
Give students, faculty, and staff simple access to on-campus file servers from Windows, Mac, iOS, and Android devices.
Enable users to create ad hoc file shares for secure on-campus and external team collaborations.
AppSense simplifies and accelerates key desktop projects like:
Virtual Desktop Infrastructure
Hardware Refresh, Break/fix & Recovery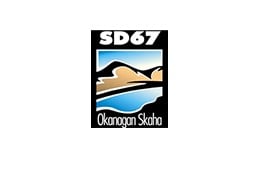 British Columbia School District 67
Tightened control over physical PCs and Citrix desktops to reduce malware and related re-imaging needs.
Optimized system performance to increase user density.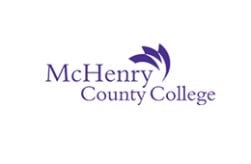 McHenry County College
Saved 500+ hours annually in profile corruption reductions.
Reduced hardware costs by extending the useful life of PCs from three to five years.
University of Bradford
Reduced deployment time for customer VDI images for assessment lab by 75 percent.
Implemented tighter controls over assessment lab desktop images.