Ivanti Neurons for Zero Trust Access
Zero Trust Access for the Everywhere Workplace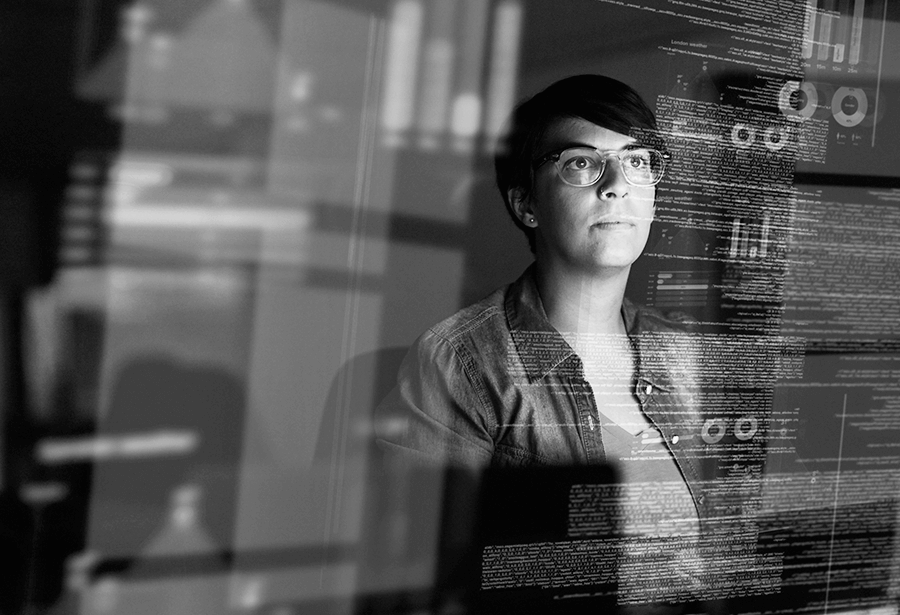 Secure Access Anywhere
Drive consistent security policies across users, devices, and application access to ensure network micro-segmentation is in place to respond to bad actors.
Accelerate Business Agility
Securely spin up and down new cloud resources with continuously verified conditional access. Manage access with a single client across application access and VPN.
Zero Trust – At Your Speed
Working towards Zero Trust Access with location independent perimeters requires a flexible approach. Eliminate network architecture overhauls while securing users, devices, and applications from wherever you are.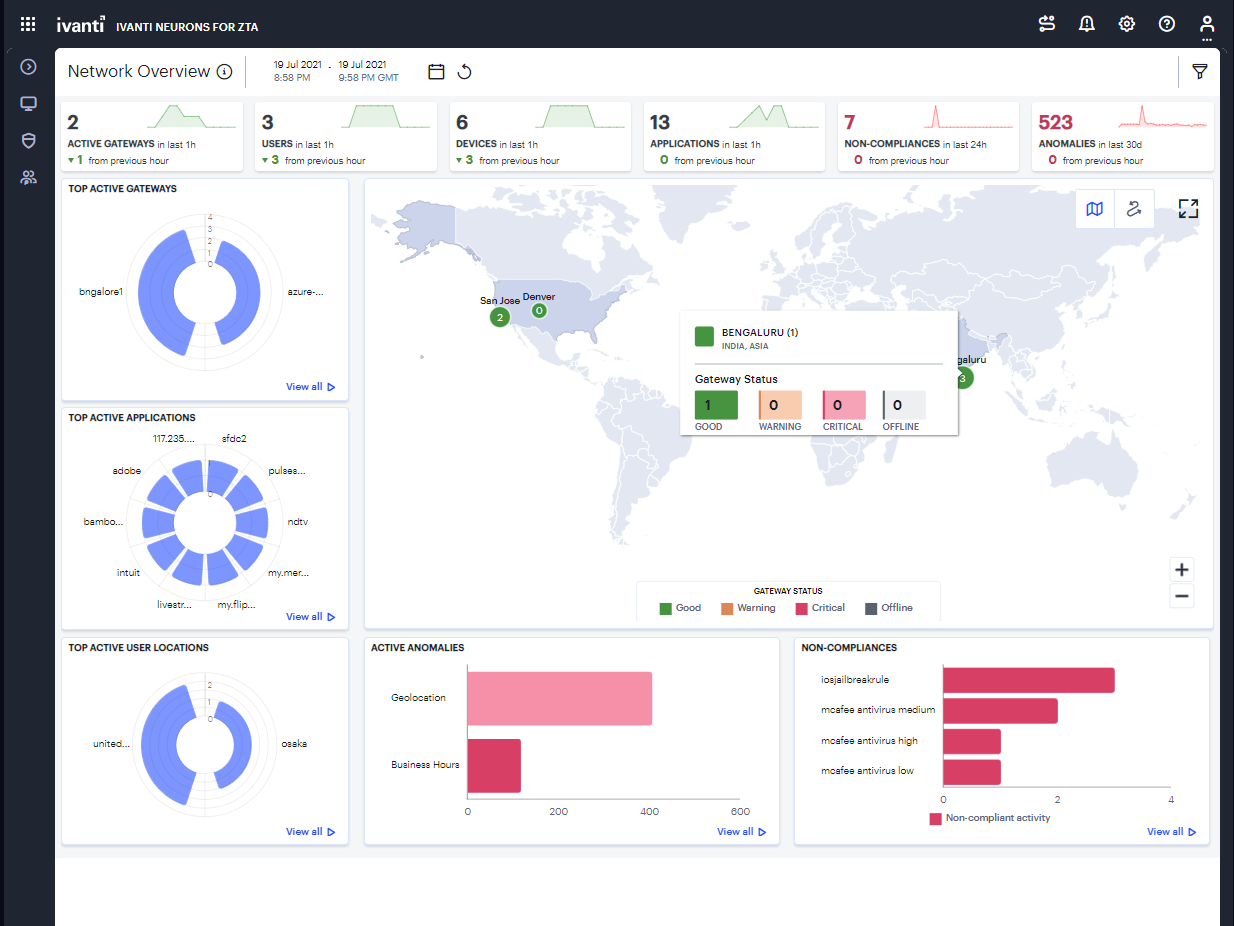 Why Ivanti for Zero Trust Access?
Ivanti Neurons for Zero Trust Access uses the web to create a secure connection from the device to an application, eliminating bandwidth and data charges through gateways while constantly verifying the user, their device, and applications based on granular constraints.
Single Client
A Single client for managing access solutions. Most vendors have separate clients for VPN, software gateways and access.
Web-based
Uses the web to create a secure connection from the device to an application eliminating bandwidth and data charges through gateways.
Granular Safety
Constantly verify user, device, and application based on granular constraints.
Easy Implementation
Easier to implement granular access and conditional access policies.
Resource-saving
Doesn't require equipment rip and replaces SaaS delivery and named user.
Data protection
The Control plane never interacts with customer data eliminating data protection risk.
Cost-saving
No charge for additional gateways or data traffic.
Zero Trust Access Use Cases
Increase security for remote users
Reduce privileged access to apps, environments, and data
Gain insight into visibility and analytics and user behavior
Continual verification and enforcement of apps, users, and devices
Granular policies help enforce HR access policies around movers, joiners, and leavers
Increase business agility by making IT delivery secure and fast
Reduce cost per user, and cost per service while improving productivity
Reduce bandwidth costs and capacity constraints
Add user access to multiple apps, or data centers decoupling business integration from data center consolidation
Applying access to environments outside is hard to do in the traditional data center model
Free Evaluation
Zero Trust initiatives can be painstakingly long. If you want to accelerate that journey and try a different approach, let's discuss whether our free 30-day guided evaluation will work for your organization.