FILE DIRECTOR, POWERED BY APPSENSE
Sync users' desktop files to on-premises or cloud storage with total IT control, audit, and security
File Director, powered by AppSense, syncs user desktop files—even PST files—to on-premises or cloud storage with total IT control, audit, and security. Users get an unchanged Windows desktop experience, with zero disruption during an OS migration and total file access from any device.
In addition to Windows 10 migration, this approach makes any migration, break-fix, or desktop transformation project effortless.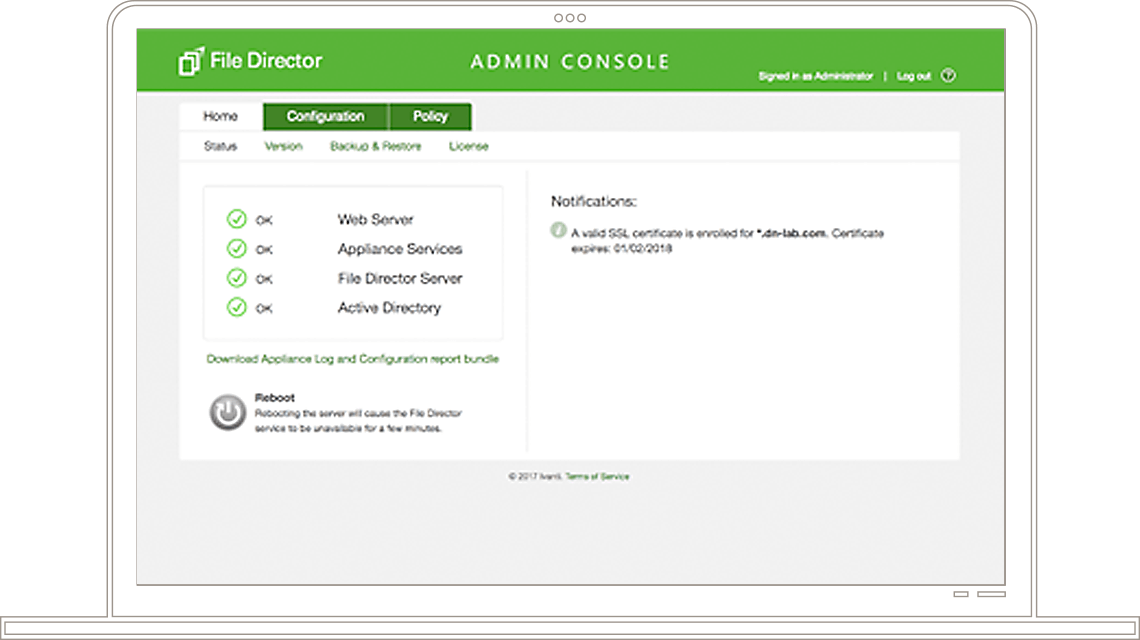 File Director gives users and IT what they want
Users get a familiar Windows experience—IT gets effortless desktop migration, reduced data center storage costs, support of multi-platform clients, and desktop file audit and control capabilities.
Connect to OneDrive
Capture, control, and audit Office 365 users' 1TB of OneDrive storage.
Cloud Ready
Control users' desktop files in on-premises, hybrid, or full cloud environments.
Win 10 Migration
File Director + Environment Manager separate user personalization and data from the OS, simplifying Win 10 migration.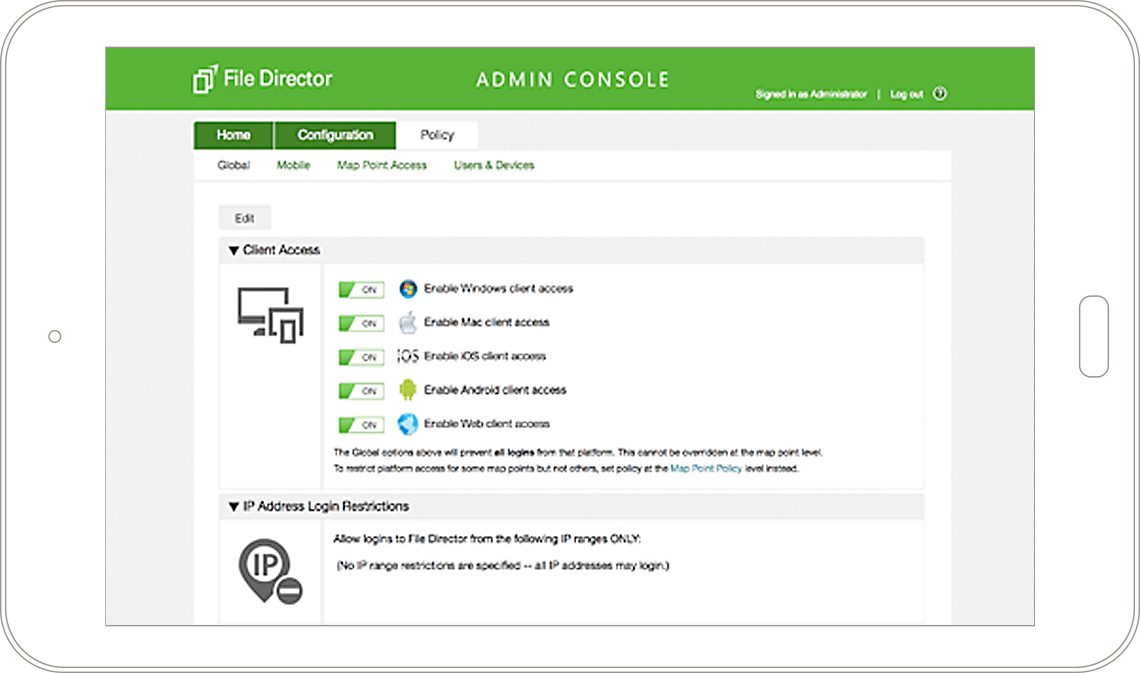 Storage
Control where files are stored.
File access
Granular file-access policy.
Any device
Windows, Mac, iOS, Android, Web.
Cloud
OneDrive for Business support.
Fast, secure, easy-to-use file sync and storage
Provide users with an alternative to consumer cloud services. File Director lets you fully leverage existing resources and workflows to give users a simple, unified method to access and share files.