Women in Tech Spotlight: Chelsea Pirente
Chelsea is a great example of one of the many talented women working within our customer success team. Chelsea has over 20 years experience in the tech industry and has worked within project management and customer success at Ivanti for the last four years.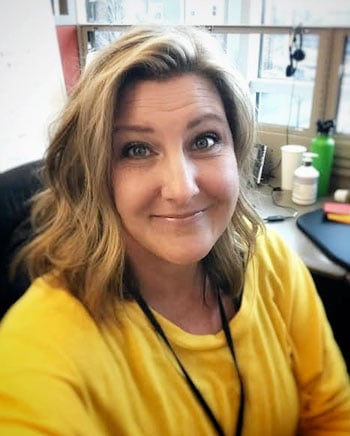 Chelsea and I don't work together, per se. In fact we have the Atlantic Ocean between us and Chelsea works in the customer service team, whilst I am in marketing. But I was lucky enough to meet her through the Ivanti women in tech community, and her passion for the women in tech movement and STEM education came shining through.
Q: Why are you passionate about empowering women in technology?
CP: feel there are not enough women in the tech industry. There is a false assumption among women that you need to have a technical degree or to be extremely technical to work for a tech company. Throughout my career, I have realized there is tremendous value in working hard and striving to understand the technical side of the business. If more women understood their capacity to learn the basics of the technology, they would find there are so many opportunities.
I had a great mentor early in my career who was both a skilled businesswoman as well as technical-savvy enough to become very successful. Women can bring a different perspective to a team and really add value to any organization.
Q: What advice do you have for women working to break into or advance in the technology industry?
CP: Understand your personal strengths and strive to improve those strengths. Don't be ashamed to be a women in a technical industry if you don't know all the answers. Strive to grow each day with your knowledge and don't ever be afraid to ask questions.
I asked so many questions (and still do) on technical configurations or products to continue to grow my technical knowledge. Sometimes women feel intimidated by others and don't ask the important questions to help themselves grow. I feel that understanding my own limitations with technical issues has really helped me in my career.
Q: What's your take on the aspect of sparking a greater interest in technology/STEM among girls and young women?
CP: I feel so passionate about STEM and helping young women understand how much impact they can make in any organization. I have two children and have always worked in the tech industry. When they were little, I would volunteer on career day and demonstrate the concept of packet loss with Voice over IP at the time by using large packets and have them get "lost" in the room. I realized if you helped them understand the basics it seems less intimidating. I have mentored young women as a project manager and really discussed my non-technical role in a very technical company. It's great to see the interest they have in the business side and understanding there are options inside a tech company outside of a developer or an engineer.
Q: Could you please share a little about your STEM volunteer efforts?
CP: I volunteered a few year ago to mentor High School students. I had a young woman sit with me for ½ a day and experience what life is like at Ivanti. She asked a series of questions about my job and my technical training. I also volunteered recently at Stem Fest held yearly in Utah for school age kids. It was great to see all the curious young minds. I also sit on the STEM committee to help plan upcoming events.
Q: Do you have any personal experience of gender related equality issues?
CP: I have been lucky enough to personally not have had any gender inequality issues in my career. I have tried very hard to work hard and be dependable in my job. I try to give 100% to my job, my team, and the organization I work for. With a good work ethic and a good attitude, gender equality isn't the issue; it's about who is the best person for the job.
Q: Do you think women are under-represented in technology roles?
CP: Yes, women are definitely under-represented in tech roles. I feel like many women assume they aren't technical enough to work in the tech industry. I have personally proven this wrong. I have a degree in sociology and started working in the tech industry right out of college. I was terrified I wouldn't have the right answers when talking to customers or partners. I quickly realized if you write all your questions and acronyms down and research or ask the right people, you learn quickly and don't feel intimidated to have the technical conversations.
Q: What are you reading right now?
CP: Sapiens: A Brief History of Humankind by Yuval Noah Harari
Don't forget to follow @TheTechieGirls on Twitter to get involved in the conversation and stay up-to-date on women in tech events, news, and initiatives.