Ivanti Insights Vlog: What Ivanti Cloud Is and What It Is Not
Ivanti has many products that either run in the cloud or are hosted in the cloud. But Ivanti Cloud does not represent all things Ivanti in the cloud. Instead, Ivanti Cloud adds more functionality to what customers have, unifies data, adds automation, provides recommendations… and more of that unified IT cool stuff.
In this Ivanti Insights vlog, Adam Smith and Rex McMillan run through what Ivanti Cloud is and what it is not. They also address the capabilities that help customers with Ivanti and non-Ivanti IT environments to accelerate how they discover data from more resources, provide insight through recommendations or real-time operational intelligence, and facilitate taking action with more automation and far less hopping around between solutions.
So, don't grab any popcorn or a large drink, because this is a quick take webinar.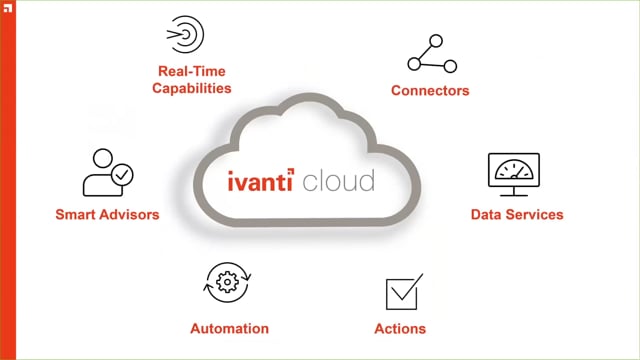 However, if you do want to see more of this Momentum customer webinar—and enjoy it with some popcorn and large beverage—you can jump to these other quick take webinar sections too: