Automate Server Management
Quickly deploy servers to augment capacity and keep up with user demand
Unified management
Manage servers and desktops from the same console.
Efficiently manage servers and streamline user experience.
Try it for free
Discover how to schedule server maintenance windows without compromising productivity.
Server Management made easy
Increase availability of business critical applications with no additional server hardware investment
Replicate configurations to clients and to servers throughout the enterprise, from the same unified console. Quickly deploy servers to augment capacity and keep up with user demand—without having to add new server hardware. Synchronise server configurations and utilise ready-to-use packages for OS and Citrix XenApp components to eliminate inconsistent software states and configurations that endanger availability and increase support costs.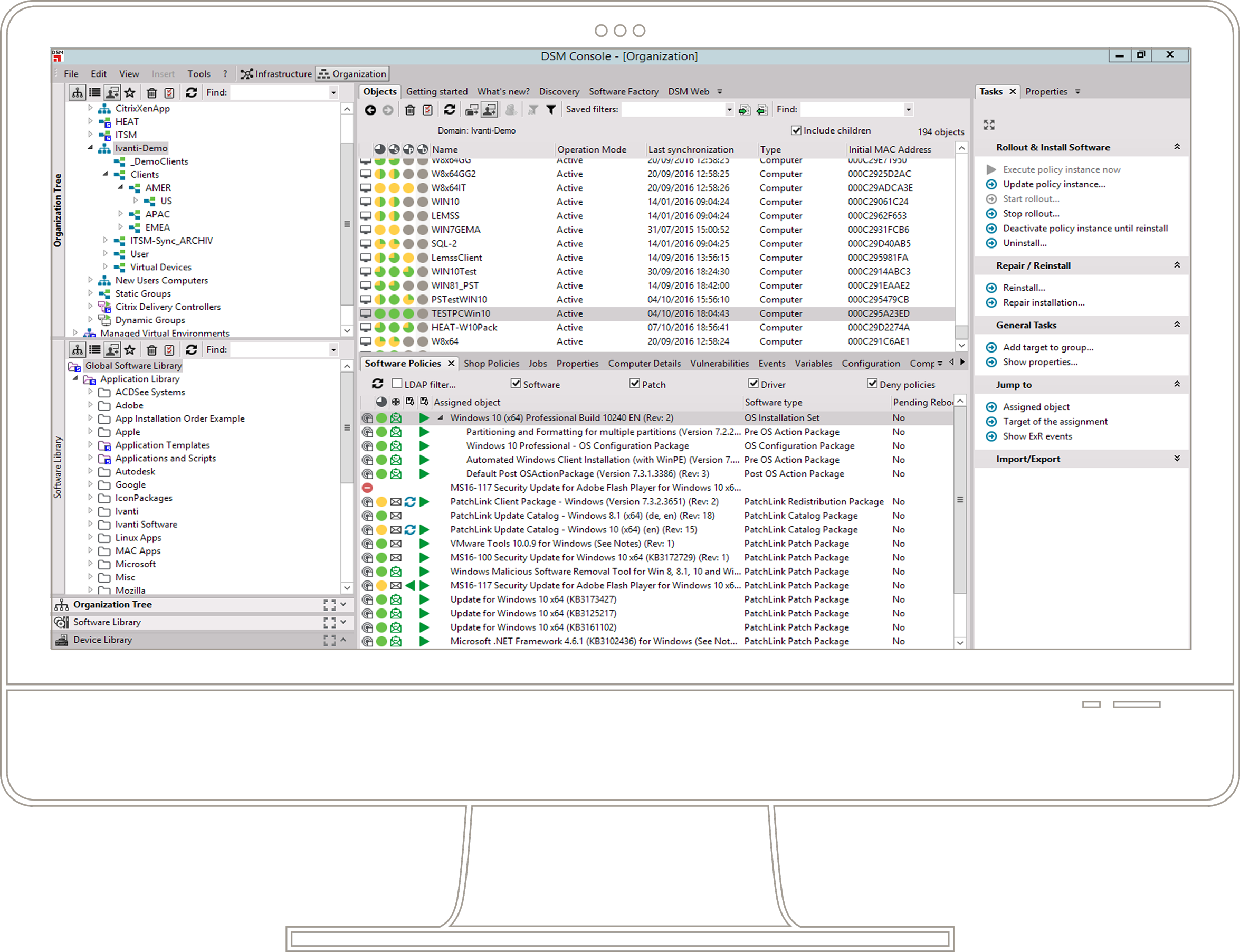 With DSM a small staff can manage and provide updates to a large number of clients and servers.
Riaan van der Westhuizen
Infrastructure Architect