Meet Annual Women Tech Awards Nominee: Software Engineer Gail Coates
We recently nominated Gail Coates for the 12th Annual Women Tech Awards.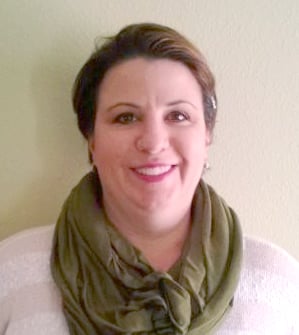 As a software engineering leader at Ivanti for more than three years, Gail has been an integral driver of Ivanti's global software development programs.
Read on to learn more about one of Ivanti's fantastic #WomenInTech, Gail Coates.
What was your journey like to becoming a software engineer?
GC: I wasn't planning to start my career in tech, but I'm glad that I ended up here! I originally wanted to be a doctor but ended up getting married and having a baby.
I started school for physical therapy, and while working in that field, I wrote a script that moved the patient notes into the correct format. It turns out my company had hired a software company to create a program for just that, however, the company failed and was unable to create the program. This experience resulted in me changing my major from physical therapy to computer science. About that same time, I became a single parent and was thankful for my career in software.
I graduated with a bachelor's degree in computer science from California State Polytechnic University-Pomona and a master's degree in software engineering from California State University-Fullerton. I loved my major, but it didn't come without its challenges. A few of the professors in my program were against women. One even told a friend of mine, "You should go back to psychology where women belong". As discouraging as that seemed, I continued on with my program and became a software engineer!
Being a software engineer gave me the ability to raise my son without having to worry about money or relying on someone else to pay their part. It was a little scary when I first started out, as many women faced challenges getting a job and entering the workforce, but I secured my first job and have had a steady career ever since.
Where are some places you've worked, and projects from those positions?
GC: As software engineer, I have worked at small and large companies, for startups and long-exisiting companies. I started at a small startup in which we did command and control systems for unmanned aircraft. It was a lot of fun. It's also how I first visited Utah. We were doing some work at Hill AFB just before the 2002 Olympics. A coworker and I would fly out here so we could spend the weekends skiing before working during the week at Hill.
I moved from there to another startup. If you look closely at an episode in season four of the TV show 24, you can see the software I was working on, as well as a cameo by the CEO of the company. This is as close to TV star fame as I have ever gotten. We created systems for first responders that provided them with real time data for incident management. We got to demo for some big names in DC which was almost as fun as when they let us developers loose to tour the city for a day and we got mugged, videoed the whole thing and chased the guy down the road. We also got to do a demo for Homeland Security at the Emmy awards. As part of that we got to stand feet off the red carpet while all the celebrities were arriving. I also did my least favorite demo of all time, which was during a live fire exercise with LAPD. Those of you that know me can imagine what my nerves of steel were like at that point.
I left the world of startups and moved to Raytheon. We did cool things with Open Road Tolling as well as Wide Area Augmentation System (WAAS). From three I moved back to the startup world where I worked with a team in a small container behind a church. Eventually the fire marshal shut that down and we moved into a building.
As a software engineering leader at Ivanti for more than three years, my most recent accomplishment is the oversight of the development of a new cloud platform – Project Spyder. Designed to provide a platform for displaying on-premises and cloud products on the same dashboard. Lately I have been working on coordinating out Automated Tenant Management system that creates a fully automated system from the time a customer chooses to demo/buy something until they receive the ability to log into Ivanti Cloud–the latest product released from the company.
Tell us about your leadership style and what you've learned from mentors.
GC: Throughout my career, I have been mentored by incredible people who have helped shape my leadership style:
Dr. Lazlo was one of my most difficult teachers. He held me to a very high standard and forced me to push myself to "get" things I didn't think I could.
Dr. Mike Roach at ORCA taught me how to work with people. He would let me hang out in his office and just chat about my work. He trained me on how to lead teams so that we could finish assignments/projects on time.
At Ivanti, James Hill and Jared Neilson both have really helped me with leadership skills and thinking through problems differently. They taught me what factors should be considered when making my decisions.
Due to all of this incredible mentorship, I have found that I usually end up being the lead on my teams. I also attribute this to my strong personality and love of solving problems. One thing that I am notorious for is my sarcasm. I always say, "If you are going to work hard, you'd better laugh some of the time or you will jut burn out." My team is known for being loud and sarcastic – I have no idea where they get that from.
I consider sarcasm to be associated with creativity, as it typically requires people to respond quickly and with wit. Humor can be used to diffuse tense situations. It gives everyone a moment to laugh and help team members gather themselves. I tend to also use a bit of self-deprecating humor to let my team know that it's OK to try and fail, and that making a mistake isn't the end of the world. This fun approach has made my team more creative as we tackle tough engineering projects.