I Spent My Ivanti VTO Day at Spectrum Academy and Here's What Happened
Since I joined Ivanti as a technical writer for Cloud Ops in October of last year, I have been in awe of the incredible Volunteer Time Off (VTO) program that the company offers. Each employee is given the chance to volunteer through STEM or other community service opportunities while being paid their usual wage—so long as they are getting their company work done.
My most recent jaunt into the VTO world was a trip to Pleasant Grove, Utah, to Spectrum Academy, a charter school that specializes in teaching kids with disabilities, particularly autism*, grades K-12. I chose to present to the sixth graders since one of my own cute sons is among the students in that group.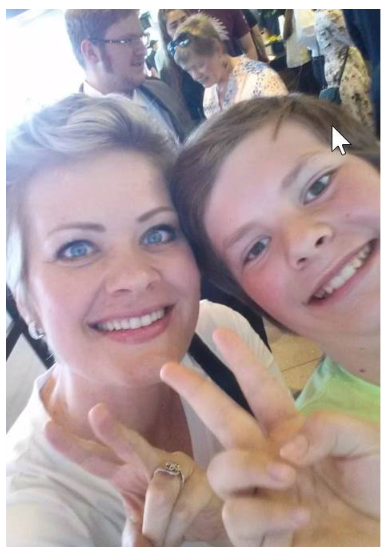 The morning of the presentation, the thought occurred to me that giving a technical writing presentation to 45 kids—most of whom are communication-challenged—might be very difficult. I wondered how I could engage the children about a subject that was likely painful or laborious to them, or if anything I said would be helpful.
Uncertainties aside, I entered the scene with a hope in my heart that I could reach the students.
When I entered the first class (each class had about 15 students, one teacher, and one teacher's assistant), I was met with a tremendous welcome. The teacher had provided each student with a color copy of my PowerPoint presentation, and the children quickly engaged in the discussion. Their hands shot up when I asked questions (and when I didn't ask questions). Their minds were alive and active. They quickly analyzed my presentation, and with their incredibly logical minds, found its weak points.
One instance of this occurred when I compared a few examples of technical writing. "If you were making banana bread, and there was a mistake in the instructions, what is the worst thing that could happen?" The kids explained that it might not taste good.
My next question was: "If you were Tony Stark's technical writer and you had to create instructions for weapons of war, what is the worst thing that could happen?" Several students explained that the person using the equipment might get hurt.
I then compared my job, risk-wise. "As a technical writer for Cloud Ops, my risk isn't quite as bad."
A young boy quickly interjected, "Yes, what you do is dangerous, because if you don't build your computer system right, a hacker could breach the system and it could ruin your whole business. There are good hackers too, and I believe they are called 'white hats.'"
To my bewildered look, the teacher said, "He reads a lot, and he remembers everything he reads, word-for-word." (Heads up Ivanti HR—you might want to keep an eye on this kid—he is planning a future career in technology.)
The final class I visited was a lower functioning class, meaning that many of the students had especially great challenges, and some could only speak a few words. We talked about Legos and picture guides, and that great technical writing doesn't need to involve words.
Where I tend to shy away from studying subjects that challenge and pain me, these kids leaned in and embraced the opportunity to learn more. It occurred to me while I spoke with them, that out of all the student population, children with these sorts of challenges should be offered more exposure to high level communication skills—not less.
At the end of my presentation, I talked about how in the end, technical writing is about using words in a way that is helpful and thinking about how that message will affect the person receiving it. I continued to explain that the words we use with each other matter, and that the way we ask for things and explain things can make a big difference in our lives. We don't all have to be great communicators; but it is important to realize how messages impact other people. I explained that if needed, there are teachers, friends, and family members who can help us communicate so that we can send messages that will draw out the desired result, and help others feel good inside.
After the presentations and some treats, the children applauded, and many of them clustered around and hugged me unabashedly.
As I walked out of the school, I couldn't help but feel that I had been given more than what I gave by spending time with the 6th grade students and staff at Spectrum.
*Happy World Autism Awareness Week!