Ivanti Performance Manager: Release Its Full Potential!
Far too often I hear organizations are just using the out-of-the-box configurations supplied with Ivanti Performance Manager for controlling resources in their desktop and server environments. Sure, this brings many benefits, including fast time-to-value and reduced IT admin, but potentially, you may not be exploiting the true power of Performance Manager.
Common resource hungry applications such as Microsoft Office, Internet Explorer, Firefox and Chrome can all be managed more efficiently. This is especially useful in a Terminal Services scenario where controlling resource will allow you to increase the user density on a server.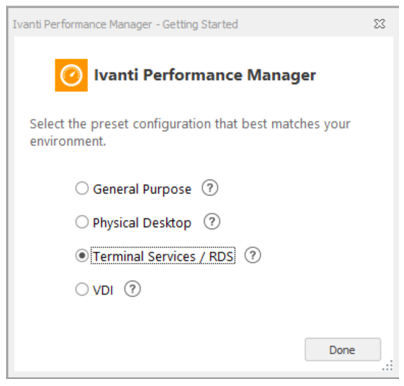 In the short video below, you will see a simple demonstration of Performance Manager, showing how the unique feature of CPU Thread throttling works, how the base priority is changed, followed by a run through of recommended CPU resource planning.
In a future blog I'll explain more on how to get the right figures for planning efficient resource levels. For now, rather than just relying on our out-of-box configurations, download an example Performance Manager config to help get you going!