Insights into Android Supply Chain Management
When we speak with partners and customers about their mobility plans, the discussion quickly pivots to Android. Rightfully so, as there is plenty of data to explain why businesses are looking that way for their next generation deployments. From there, the conversation naturally dives into not just the selection of hardware and operating system. It gets into apps and app migration, which of course is where our Velocity product offers a big value. What's often not at the front of anyone's mind, but is completely obvious, is management – MDM, EMM, pick an acronym. What's the plan to manage these next generation Android mobile computers? Further to that question, how different is device management in the Android Supply Chain?
Reflecting on MDM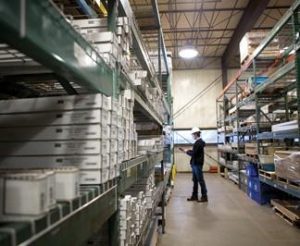 Once on the topic of MDM, conversations get really dynamic. Consider: "How do I use my current MDM product, and will it meet the same requirements when we move to Android?" And the big question: "What do I wish my MDM product could do, or do better?" For any vendor, this one is tough to hear, but extremely important to listen to.
More and more often, I hear customers and managed service providers express a desire for more visibility. With the Business Intelligence movement of the last several years, many are asking for more dynamic reports. They're looking for data to tell the story of how a mobile deployment is working. We all recognize the data is out there. Businesses want to be able to more easily make intelligent decisions.
Actionable Insights
At its core, a mobile device management product used for supply chain mobility needs to keep workers connected, effective, and therefore at peak productivity. Visibility is so important to monitoring this – and even more so as businesses migrate to Android. Consider the rapid patch cycle for Android. Businesses need real-time visibility to ensure devices have installed the latest OS updates, for example. This is where Avalanche offers a great value.
Supply chain analysts need to be able to create software and compliance reports easily. They need to be able to quickly provide insights on utilization, compliance, and risk throughout the mobile fleet. Being able to take action based on these insights is core to managing the Android supply chain, and supply chain mobility in general. With the release of Avalanche 6.2 last month, we've added enhanced dashboards and reporting. This is in addition to several exciting updates that deliver Android scalability, while keeping your most critical mobile deployments secure, available, and accessible.