I Need To...
Ensure My Mobile Devices Are Ready for Today's and Tomorrow's Business Demands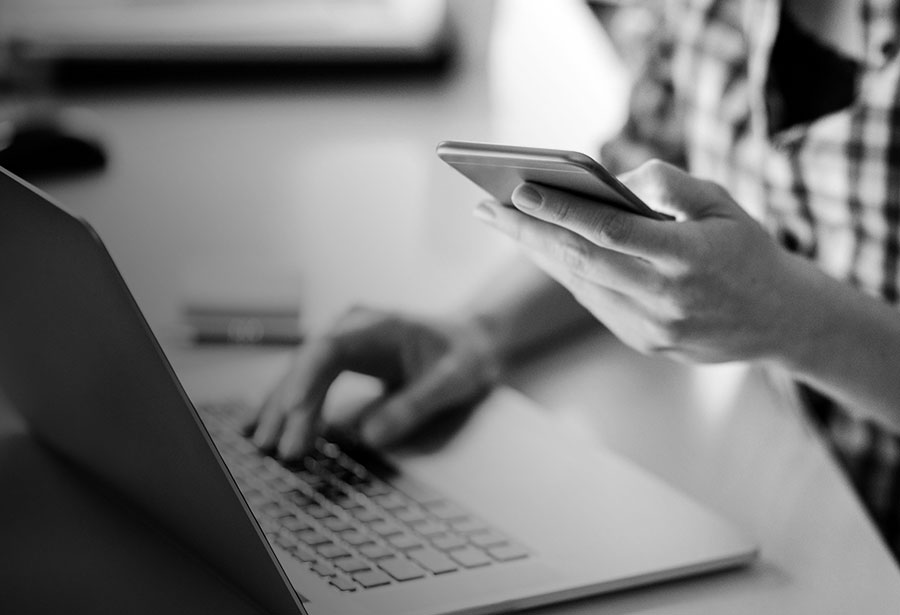 Troubleshoot on the Fly
Fix issues and get workers back on task with Smart Device Remote Control.
Free Datasheet
See How it Works
No MDM vendor understands your mobile productivity demands like we do.
Watch Video
Managing Your Migration
We've been through device and OS migrations before. Make the move easier on your business.
Why Avalanche?
No Time for Downtime
Secure, Available, and Accessible Mobility
Avalanche keeps your workers connected, effective, and at peak productivity. We're trusted by the largest global supply chains, and recognized for single customer distributed deployments of over 100,000 mobile devices.
As you refresh your mobile computers, check out how we've built on Avalanche's Windows Mobile/CE capabilities to manage your Android, iOS, and Windows 10 mobile deployments.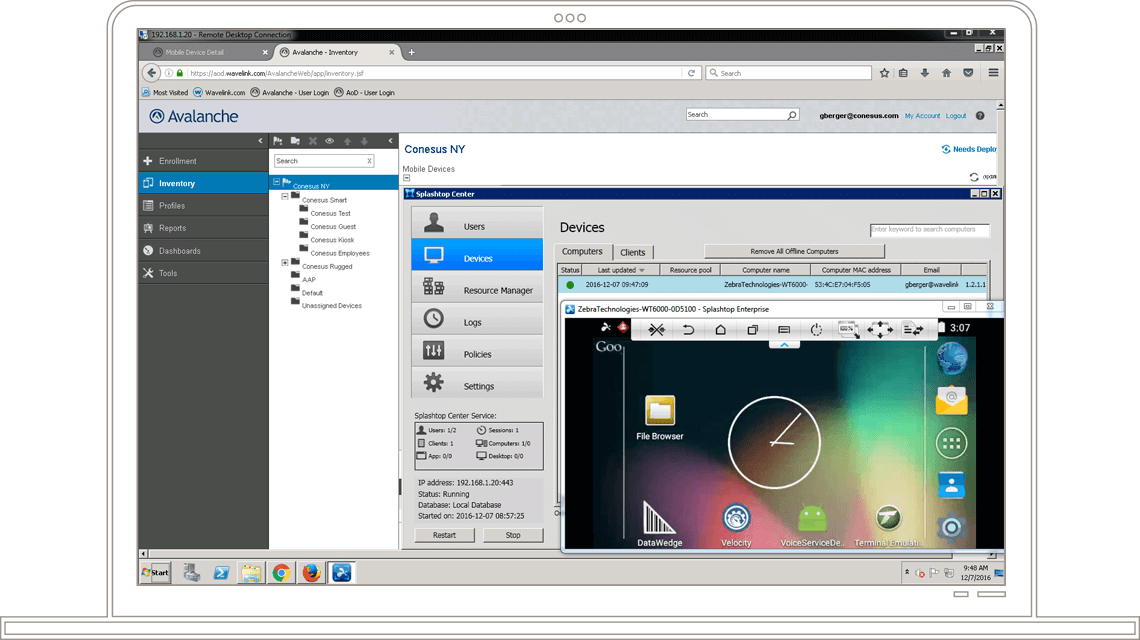 MDM Optimized for Your Line of Business Devices
Whether scanners in the warehouse or tablets on the retail floor, Avalanche maintains control of your most critical mobile deployments.
Powerful Control of Device Features
Device-specific enablers give you deep control of your mobile fleet from scanner and camera controls to wi-fi, apps and remote troubleshooting.
Manage Segmented Workgroups Easily
Need to update the picking application your warehouse workers use? Select the necessary workers and deliver the updates they need to be more productive. It takes seconds.
Prepare for Growth
Whether you're opening a new distribution center or entering a new market, our Avalanche product will scale with you. Need to manage 100,000+ mobile devices? Not a problem.
Deploy Apps Faster
Need to update the applications running in the field? Don't want to disrupt workflow to do it? Automate processes so you can make changes in minutes (or seconds... if you're awesome).
Beautiful and Powerful Reporting
Dashboards deliver the at-a-glance information you need to ensure your systems are optimized. These are world-class dashboards. Add our Xtraction connector for seriously next-level data.
Speed Issue Resolution
Assess and resolve issues fast, so your workers can get back to the tasks that drive your business. Transfer files, push app updates, or remotely reboot devices all through secure sessions.
Enable Workers to Deliver Better
From updating or remote controlling devices around the world in minutes, to targeted updates for specific business units, Avalanche mobility management helps keep your workers connected, effective, therefore at peak productivity.
Avalanche
Proven, trusted, scalable Enterprise Mobility Management.
Smart Device Remote Control
Assess and troubleshoot remotely, so workers get back on task.
Xtraction
Deployment-wide insights on utilization, compliance, and risk.
Trusted in the Most Demanding Supply Chains Around the World
We know how important mobile productivity is to your business. Put our three decades of MDM expertise to work for you.
Schedule Updates
Go live when you want. Schedule device updates to take place at a specific time, or push updates at the next device check-in. You set the schedule to have the least amount of disruption to your operation.
Remote Control
Empower your support staff to take control of a device, analyze performance, and quickly return the user to full productivity. Remember, the goal is to empower your employees and improve their productivity.
Different Devices
We know you use many devices and operating systems. Avalanche allows you to leverage the specialized technology your mobile devices and their respective operating systems have to offer. Use what you like and we'll help you get the most from it.
Target Devices for Updates
Organize test groups for app updates, and segment deployments by specific workgroups, roles, geos, time zones and devices, easily.
Android Enterprise Validated
As you move to the latest generation of mobile computers, Avalanche continues to be your trusted MDM. We're investing in the latest enterprise requirements to ensure your Android deployment is a success!