Measure and monitor
Better understand and share your performance metrics.
Learn 5 ways to modernize your IT service operation.
Evolution of ITSM
Learn how ITSM is evolving.
Drive the business
Cost savings and efficiency are just a few clicks away
With Ivanti, IT cost savings and greater efficiencies are just a few clicks away. Report and analyze IT service costs to enable management of budgeting, accounting, and charging requirements. Calculate the cost of providing IT services so that you can minimize your underlying cost drivers and maximize efficiency.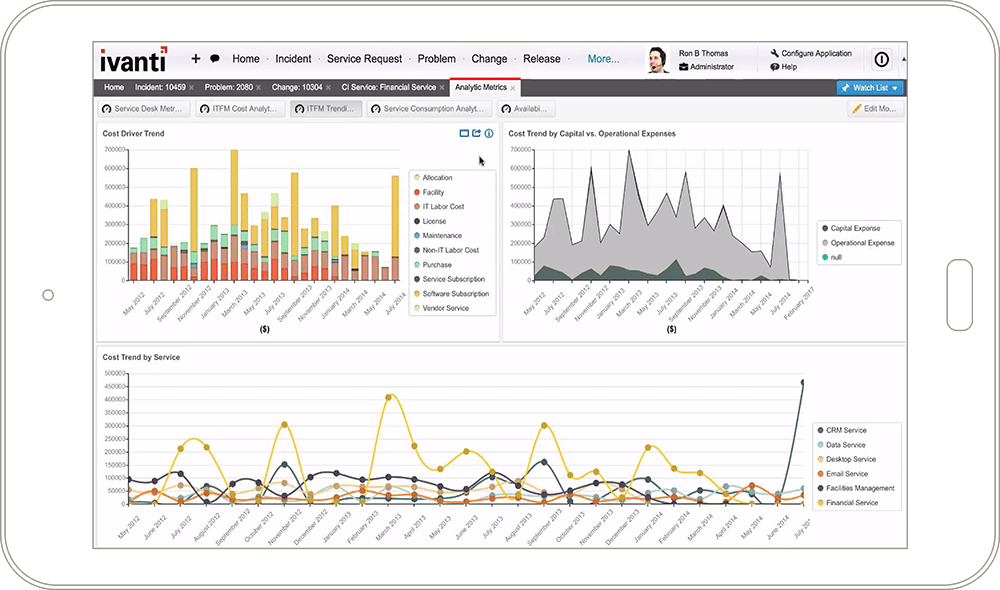 Ivanti Cloud has core functionality out of the box that allows us to integrate with our key business applications.
Frank Marisco
Senior Director of Software Development