I Need To...
Remove End Users' Admin Rights Without Backlash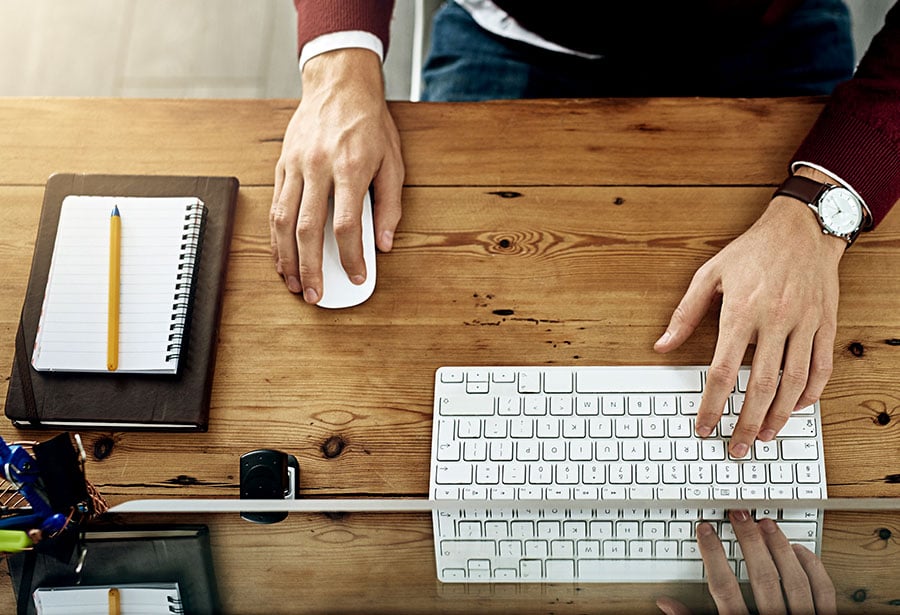 Improve Application Access Control
Increase desktop security and reduce IT workload and cost.
Read the Datasheet
CONTROL ADMIN RIGHTS
The administrative rights quandary
The onslaught of malware and ransomware has driven even organizations in minimally regulated industries to remove admin rights from all users. However, while locking down desktops reduces risk, it also significantly reduces end user experience quality.
Users hampered by poor experiences produce less and call the help desk more. Those users can also react to system lockdowns by turning to 'shadow IT' work-arounds, creating new security risks.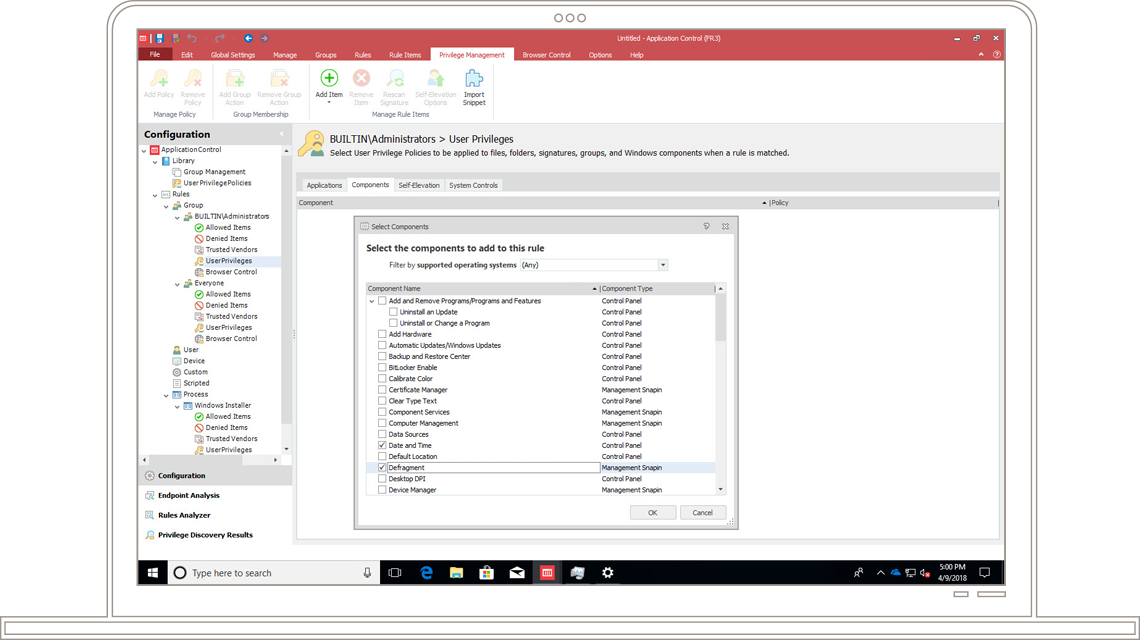 "What is admin rights removal?"
For users with access to the exact capabilities and apps they need to do their jobs, admin rights removal isn't an issue—if they even notice.
When is a Lockdown Not a Lockdown?
Handle exceptions with a self-service model that allows users to self-elevate, but has protection and auditing built in.
Trust, But Verify
Separate actionable endpoint data from the noise, track critical KPIs, and identify suspicious behavior.
A Painless Whitelisting Alternative
Stop making and maintaining lists. Focus instead on who's authorized to provide applications to users.
Know Who's Compliant—and Not
Spot OS and application adoption trends and out-of-compliance endpoints in your environment.
Block What's Untrusted
If it's not running, it can't attack your endpoints.
Enforce Security Policy Based on Context
Risk varies based on end user context. Adjust policies accordingly—users will get it.
Make it Personal
Personalize a user's environment at a granular level and they'll never feel constrained.
How Ivanti can help
Solutions from Ivanti allow IT to remove administrative rights, protect endpoints, report on risky behavior, and enable regulatory compliance without degrading the user experience. Users who have the applications, personalization, and privileges they need to do their jobs don't feel deprived—they feel empowered.
Application Control
Endpoint control that reduces security risk without degrading user experience, by managing user privileges and policy and preventing unauthorized code execution.
Environment Manager
On-demand personalization and fine-grained, contextual policy control that optimizes the end use experience and helps protect endpoints.