Apple School Manager Solution
Manage and secure Apple classroom technologies and devices
Apple School Manager + Ivanti
Put Teachers in Charge & IT in Control!
Kent School District Aces Apple Device Management.
Try it for free
Discover how Ivanti makes Apple School Manager even better.
Apple School Manager + Ivanti
Game Changer for Education
The challenge of managing endpoints multiplies as students and teachers use smartphones, macs, and tablets and need the apps, configurations, and content to be productive on all of them.

Ivanti LANrev seamlessly integrates with Apple School Manager to deliver all of the learning content, licences, and class roster information from Apple's portal to the students, teachers, and classrooms where it is needed quickly and automatically.

Ivanti LANrev is an Endpoint Management solution, designed for the K-12 Education vertical, to manage and secure Apple devices.

Ivanti LANrev's native support for Apple technologies spans macOS, iOS, and tvOS and includes Volume Purchase Programmes (VPP) and Device Enrollment Programmes (DEP), making it simple for schools to implement and use Apple's latest technology for the classroom.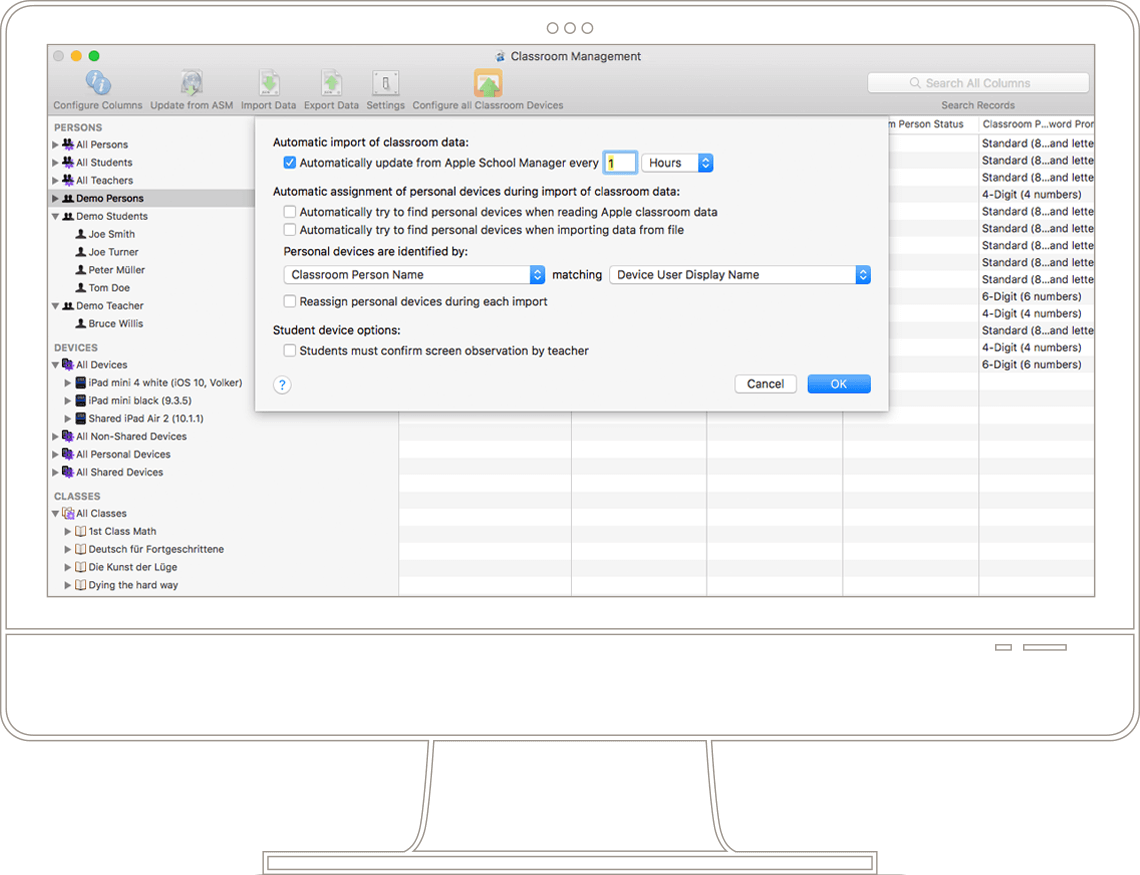 Before, we had one person running out to school sites to manually configure Macs, iPads and iPhones. It was crazy. Now with Ivanti LANrev we can centrally push out all applications, and tell devices to call in for updates.
Zach Otto
Technical Support Specialist