Know what you have
Stop overspending on software. Get better asset visibility.
Deliver a personalised, compliant desktop—anywhere.
Secure what you have
Your third-party apps are vulnerable. Get our patch plug-in for MEM.
Improve insight
Close the reporting visibility gap
Are you battling with stovepipe systems, monitoring multiple screens and unable to search for critical answers? UK government agencies may waste countless hours trying to pull together and cross-reference data from multiple enterprise toolsets. Xtraction delivers a real-time, consolidated dashboard of your enterprise data in minutes. You'll save thousands of man hours, make command decisions, and respond immediately.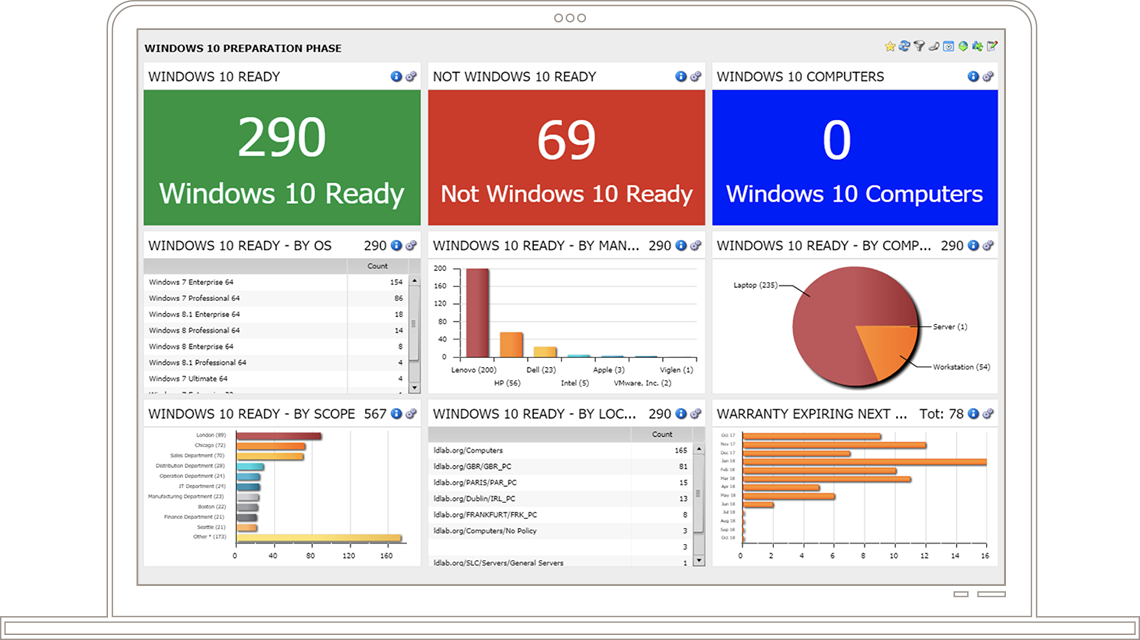 While you're at it? Mind all the gaps.
We'll say it again, because it's that critical: know what you have, control what you have, secure what you have. Get the desktop management, security, and critical insights you require in your UK government agency.
Optimising Assets
It's easy to overspend on software licences when you lack the visibility to make informed choices.
Software Audits
Ever-changing complex licencing structures make getting and staying compliant tricky.
User Frustration
Removing admin rights reduces risk and improves compliance, but users hate it—and they resist.
Migration Woes
Migration comes in many forms. Can one solution work for every scenario?
Third-party Patching
Government agencies are subject to rigorous standards. Your systems must have the latest patches and updates.
Patching Apps through MEM
MEM has its strengths. Keeping hackers off the main path into your network isn't one of them.
Comprehensive Reporting
Slow decisions based on flawed data impact lives. You need consolidated, real-time data in context.
Disparate Data
Different applications have in-built reporting interfaces. Manual consolidation takes time and introduces errors.
Solutions for even the most regulated environments.
Ivanti is well positioned to help UK government agencies put the controls and functionality in place to meet standards they are held to, while empowering users to get their work done.
How we can help
Centralise, simplify, keep users happy, and bring all your data together. That's Ivanti.
Optimised Software
Reclaim unused software, meet compliance requirements, and save time with a centralised view of your assets. There's no more guessing where you stand.
Centralised Control
Set up, secure, manage, and personalise any desktop across physical, virtual, or cloud platforms.
Simplified Patching
Update even difficult apps easily. Import, manage, sync, and deploy all critical patch information, using the familiar workflows and features of MEM.
Pre-built Connectors
Get fast access to information. Xtraction has dozens of connectors to Ivanti, DoD, and other agency tool sets like those from BMC, Cisco, Microsoft, and VMware.