Q&A with Phindiwe Moshoele from Blue Turtle Technologies
In this interview, we met with Phindiwe Moshoele, a consultant for one of our partners, Blue Turtle Technologies.
Tell us a little bit about yourself and your job.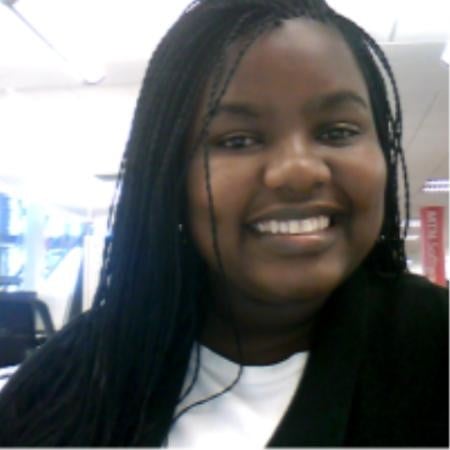 PH: I am a 36-year-old mom of two boys. I have a great sense of humour and an infectious laugh; whenever I am around, you are sure to hear some laughs.
I am passionate about anything and everything I do (except for diets). I'm often described as forward—I walk into a room and start conversations with anyone who is willing to talk. In zulu they say 'ngi ya phapha'. I think I am a colourful character.
When it comes to work, I always give 110 percent. I was fortunate to have had the opportunity to work with a lady called Carla Castiglioni early on in my working career. She implanted in me a spirit of selflessness when doing anything in the workplace. From the quality of the documents you produce and the code you write to the type of test cases you create for the client, everything should always be of the highest quality.
I have only worked for one company my entire working life: Blue Turtle Technologies. I have now worked with Blue Turtle for 11 years this August, and I always joke that I am the original turtle because I have never worked anywhere else.
I started as an intern and made my way up the ranks until I finally became a senior who could do system upgrade alone. As an intern, I quickly established myself as a leader of the pack. I was named the rookie of the year 2008. I was moved from client right to the next client and with every new client I had to learn new skills to survive. I literally went from a business analyst graduate who only had in-house training to installing and troubleshooting on Linux boxes, running scripts on Oracle database, and troubleshooting C# scripts within a year.
I constantly surprised myself at the pace at which I picked up new skills. I think this is because I have FOMO in the workplace. I am pretty laud, so I must know what I am talking about when I get into a room. And because I was always the only female, I had to push myself up so I could hold my own.
I am now solely focused on ITSM implementation, support, and reporting (my new-found love). I have recently completed my first solo upgrade project and then immediately moved on to another upgrade project where I have been appointed as the tech lead. By the way, I only started working with ITSM in 2015.
How did you get into IT, and is it something you always wanted to do?
PH: Actually, I had no idea what I wanted to be, so when I got to varsity, I studied food technology, and after one and a half years, I discovered that I did not like microbiology. The labs smelled like something out of a horror movie, and I was then introduced to IT. When I look back, I think I should have gone into medicine less.
We have met a few times at Women in Technology events. Why are you so passionate about this community?
PH: The women in technology community is vital to me because it is where we can be free to be 'girls'. I can be taken seriously in a skirt; it is a place where it is ok to express your frustrations without being called 'emotional' or 'dramatic'.
​Do you think women are under-represented in technology roles?
PH: Greatly under-represented! In my work space, I am always either the only woman in the team or one of two.
I think we need more women leading IT companies. I really believe that women can provide a shorter turnaround time for projects. And I think women can greatly improve service delivery within the IT space because we are naturally hard-working.
What do you think organisations can do to increase gender equality?
PH: Firstly, they need to understand that women will never be men, so they must not exclude women based on 'she will never be able to lay network cables on the ceiling'. In a team where I am weak, my teammates will and must be strong.
Secondly, they could provide better working conditions for women, with a bit more flexibility, because we are mothers and wives, so what their wives do, we do too. This will make the industry attractive to more women.
Lastly, women are doing the same job as the men, so they should be paid the same.
Do you have any personal experience of gender related equality issues?
PH: Yes, I was denied the opportunity to travel to Nigeria because I was a black woman.
What advice would you give to women who want to break into, or advance, a technology career?
PH: As a woman, you need to always be on top of your game. You need to understand your industry and everything around it. As a woman, you need be able to master being 'one of the boys' and still maintain being a lady. Woman in the industry are doing all they can to make the upcoming woman's journey easier.
Women have to work twice as hard as men so we can stand out and be noticed for advancements.
Who inspires you?
PH: Veronica Motloutsi was my lecturer when I did my BTech, and she would always push me to be better, to produce better results. And this is evident in her career. She has achieved so much as a black woman in a white male dominated industry. True inspiration.
What are you reading right now?
PH: As I learn the balancing act of being a working mom, I've been reading Working Mothers by Dr. Kay Kumza Ed.D.
Any final thoughts for our readers?
PH: I believe that with women united and in the forefront of IT, a lot more can be achieved in the tech space.
If there is something that is certain, it is that when a woman has her sights set on something, she will move the stars to reach to the moon.