Meet Lina Mughal, Ivanti Woman in Tech and CRN Women in Channel A-Lister
I have worked with Lina since she joined Ivanti in July 2017. Prior to her time at Ivanti, Lina spent five years working with an Ivanti reseller, Softcat.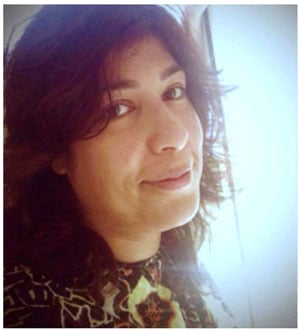 Lina has always impressed me with her ability to juggle multiple tasks and build and maintain strong relationships, both within and outside of Ivanti. She and I can often be found chatting in the kitchen about diversity and the women in tech movement, and so I was absolutely delighted when she was listed in the CRN Women in Channel A-List (pg. 47) along with her colleague, Isabelle Le Tissier.
It is because of these things that I wanted to share some of her wisdom and advice with you all.
Q: What can we do as individuals to make the industry more diverse?
LM: The industry should be proud of the initiatives it has championed
 thus far, but it needs to have a more intersectional approach. Rather than just focusing on women in tech, more should be done in terms of encouraging people of different genders, sexualities, races, and religions.
This can partly be achieved through blind recruitment, which overcomes the biases—unconscious or otherwise—that exist in recruitment. The same goes for promotions.
That being said, we mustn't fall into the trap of tokenism. Women should not be hired just to fill quotas; they should be hired on merit—merits that are often overlooked by decision-makers in favour of men. Women in tech initiatives are great, but they should be run with a view to bring women to the table rather than becoming insular.
Q: What is the one thing you would do to encourage more women into the
 IT sector?
LM: A lot of the issues we have
 as a tech workforce is simply that there aren't enough girls and women studying STEM subjects at university or school. By stressing diversity in STEM, schools can instantly improve the prospects of the industry.
At the same time, there is also a misconception that all roles in the industry are technical, and that couldn't be further from the truth. I studied English at university and started working in the industry with little technical knowledge, but have gained confidence and have been up-skilled internally to become well-versed in technology.
 As in any industry, there are roles in departments like marketing and HR that are often stronger areas for women.
A huge boost as well would be to have more diverse boardrooms and leaderships. The ability to look up to female decision-makers makes being a woman in tech that bit easier.

Q: What are your three top tips for women looking to start a career in IT?
LM: 1. Persevere and work hard. It's a challenging but rewarding industry.

2. I encourage women to develop their creative and social skills. IT impacts all aspects of our lives and different perspectives are vital.
3. Be ambitious! The first programmer was Ada Lovelace, a woman. She proves you can do it!
Q: Why do you support CRN's Women in Channel campaign?
LM: I am supporting this campaign because it is an opportunity not just to recognise the amazing women working in technology, but it also celebrates those who are inspiring the next generation. It's not a tokenistic pat on the back—it's showing women of all ages that success is possible.