Ivanti partners with University of Sharjah to transform IT Services
University of Sharjah is using Ivanti Service Manager to transform IT services. The team at Sharjah University have been telling us about the positive impact this solution has had in terms of enhancing the IT services it provides for faculty, students and staff.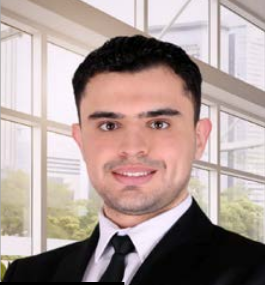 Omar Harara, Service Desk Manager said that in the last 18 months the University of Sharjah began implementing an overhaul of service management in their IT department. "The first decision we took was to re-establish the Service Desk. We did previously had a Service Desk tool, but it was largely ineffective and inefficient. There was no IT Service Management framework (ITIL), monitoring of IT performance, user requests or tracking. I joined the University of Sharjah 18 months ago, and I was tasked with the responsibility of both architecting and implementing IT Service Management processes and to re-establish the Service Desk and make it much more effective for the end-users.
The dynamic Service Desk Manager at University of Sharjah also highlighted how they determined that they also needed to implement ITIL processes such as (service catalogue, service agreement, incident, request, problem and change management) and that these processes showed the value of the IT department to the stakeholders. "We were providing a lot of services to the end users, but ultimately we had no classification of our services or the incidents that were flagged, so we couldn't categorise them or evaluate the performance of our services in terms of incidents and service requests". He added "The end-users feel that they can now communicate much better with the IT department and that there is a single point of contact for all their requests. It has enabled the end-users to build trust in the support services provided by the IT department as there is complete transparency of our IT performance".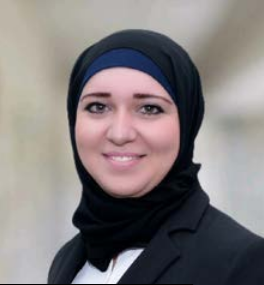 Anissa Bettayeb, Head of Academic Computing Service Section goes on to explain the benefits her department got from the implementation and confirmed the significant benefits gained after implementing Ivanti Service Desk. "The IT Service Management really empowered us with the capabilities to evaluate and monitor the performance of our staff and processes through the dashboards and reporting services. It also allowed us to better diagnose, categorise, prioritise and flag incident, service and changes requests. However, now we have a dashboard and system in place that monitors and records all of this automatically".
Anissa adds, "The capacity of my instructional technologies support distance learning team was 3, which in normal circumstances was adequate. However, when lockdown restrictions came into effect and we rolled out remote learning this rather inevitably resulted in a heavy load and the demand increased exponentially. Ivanti Service Manager relayed information to us in terms of statistics and real-time data that allowed us to request an extension for additional staff and we relocated different staff from other departments to be part of my new team in an effort to cope with the new demands."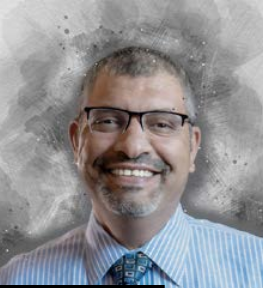 Dr. Hussein Elmehdi, Dean of Academic Support Services at University of Sharjah said they recognized the importance of support services for various academic and administrative entities at the University. "University of Sharjah has set a clear strategic goal to establish a Service Desk that is well-equipped and well-resourced to ensure that the needs of the stakeholders are fulfilled. In addition to this, we plan to expand the Service Desk to cover non-IT departments such as admissions and registration department. Our strategy is to have unified communication and support channel for all students, faculty and administrative staff requests,". Many commentators including Dr. Hussein believe that the way education is delivered will be fundamentally changed forever as a consequence of the COVID-19 crisis."The smooth transition to eLearning, in a relatively short time, will definitely have a positive and immediate impact on the way we view education in the future. For example, at University of Sharjah the strategic goal was to incorporate blended learning gradually with annual KPIs that will enable us to reach 100% utilization by 2024,". He added that this will have a great impact on education in the future where technology will be viewed as an integral tool that will not only facilitate teaching and learning - but will also serve as a possible replacement to face-to-face education. "The success witnessed in the past three months in response to the COVID-19 global pandemic came about as a result of excellent collaboration among different entities within the institution, with Service Desk playing an integral role by providing timely technical support that extended beyond working hours. Personally, I believe we're heading to an area of 'education without borders' - where time and geography will not be considered as limiting factors on the decision for students to pursue their education at postsecondary level and beyond,"
Ivanti has a long history of working with universities across the globe to transform their IT services and improve the satisfaction of both staff and students. You can find out more here.