Modernise ITSM
Learn 5 ways to update your IT service operation.
See report on the Future of ITSM.
Better client service
See how Priory Group did it
Get instant feedback
Now it's easy to find out what users want
Understand how your IT and other teams are perceived and identify improvement opportunities. Track users' replies to individual topics or gauge overall customer and user satisfaction by quickly creating and populating surveys. Responses can be linked to service records to create a paper trail that will help analyse issues and identify areas to further increase customer satisfaction.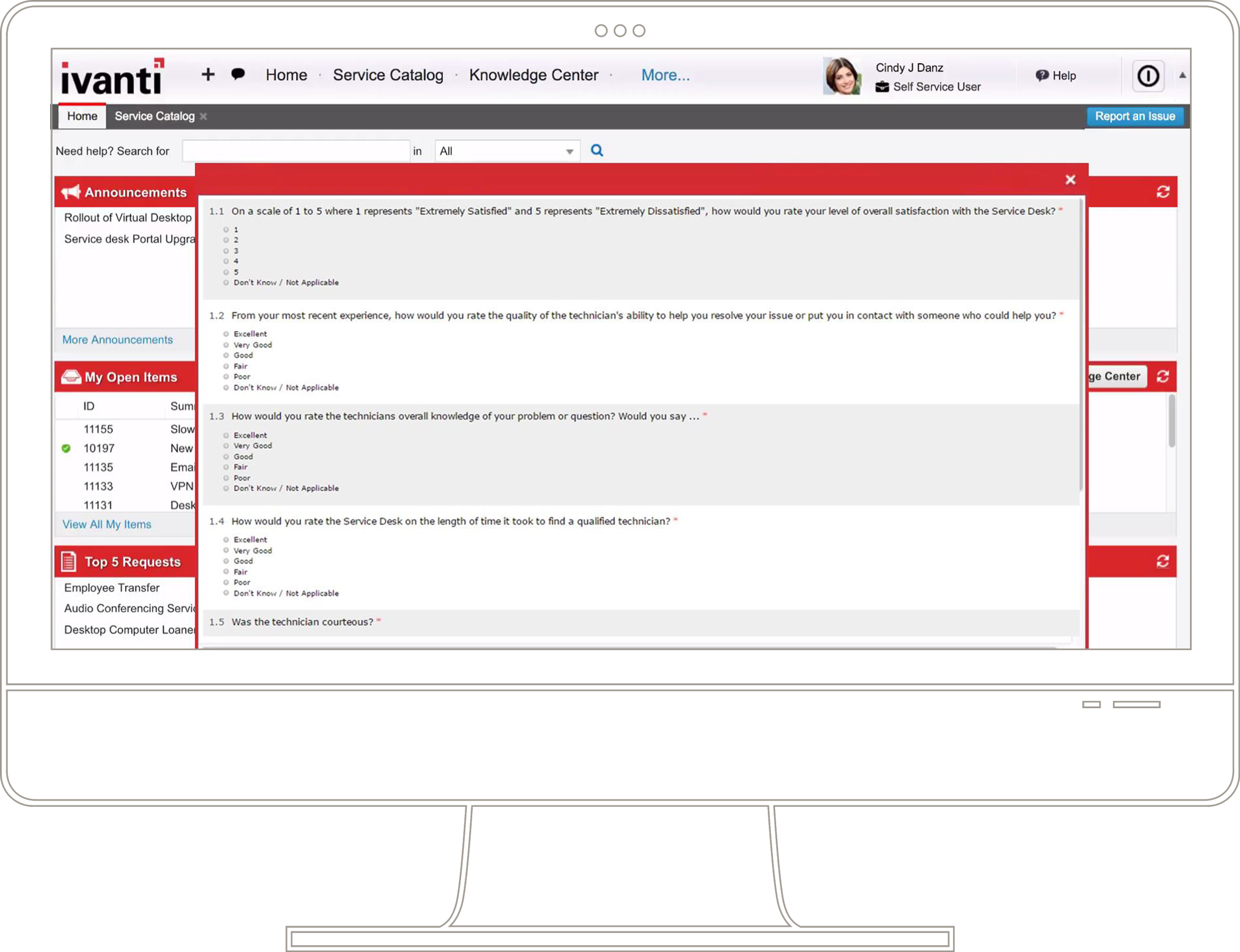 Survey goes one step further by giving us an opportunity to understand clients who responded in a non-positive way. We can follow up with them and collect feedback on how to improve support.
Scott Taylor
Manager of Technical Services