Maximise reliability
Read report on how to maximise IT reliability through service automation.
Learn how ITSM is evolving.
Gartner report
Gartner Critical Capabilities for ITSM.
You've got options
Apps to extend your ITSM solution
Need to connect to an IT operations tool or provide new workflow and templates requested by users? Extend your solution with pre-build applications and connectors from the Ivanti AppStore. Ready-to-deploy applications and integrations are readily available for use, many developed by partners and also customers. No need to build if what you need is already available. If you do build a new app, integration or content, feel free to contribute so others can share your innovation.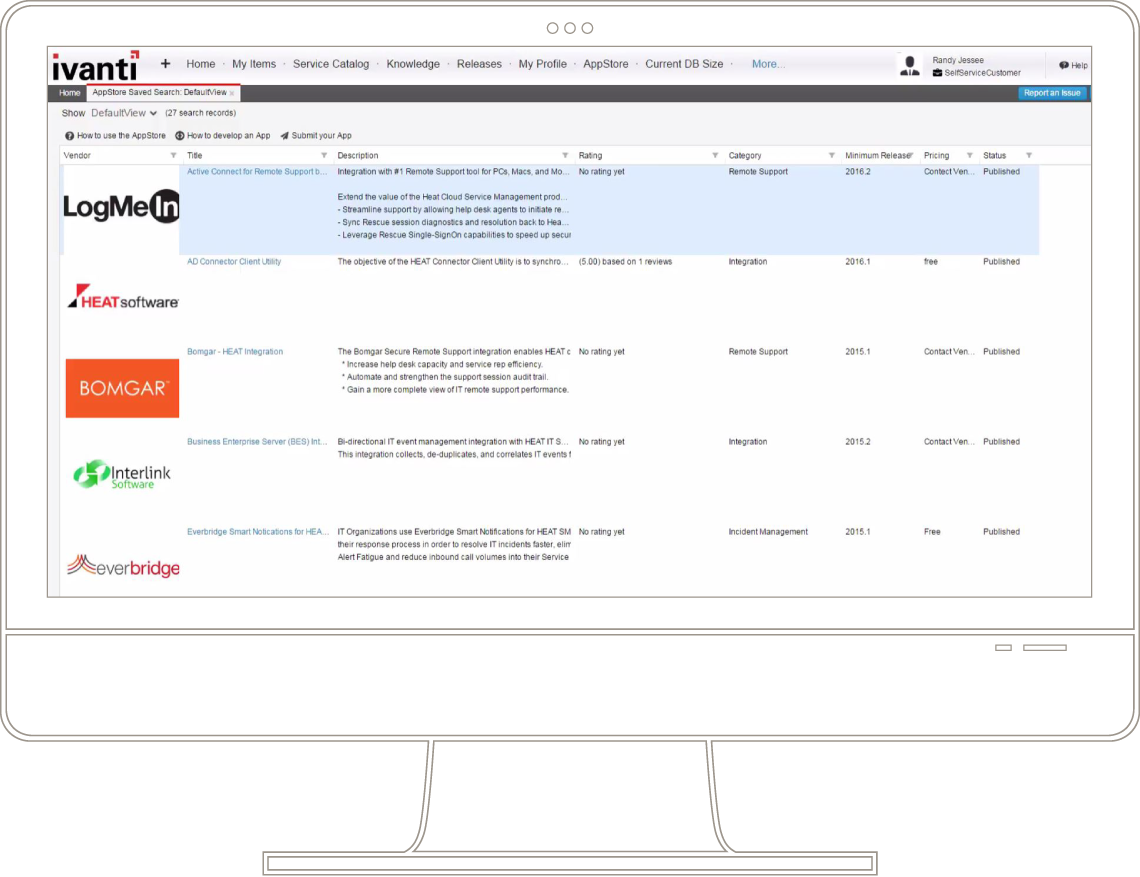 Ivanti allows us to continually improve our environment. If another group has developed an enhancement, we can take what's valuable to us and implement it ourselves. We don't need programmers.
Scott Taylor
Manager of Technical Services