We Are Committed and Workspace Control 10.4 Is Just the Start
As part of the re-affirmed commitment to customers as announced on January 30, Ivanti launched an Extended Products Group (EPG) consisting of proven solutions with a large customer following (dare I say, fans?) that deserve some TLC.
The dedicated team hit the ground running by launching a long-anticipated product release of Ivanti Workspace Control just days after the announcement of the Extended Products Group. You can sure say we take our commitment to heart, and so we should!
So, let's spill the tea. What's the 10.4 release of Ivanti Workspace Control all about?
What's New in Ivanti Workspace Control 10.4
In this release we combine all the work that was done in private releases throughout 2019, plus some newly added features. All this new functionality is based on the customer feedback we collected.
The latest Workspace Control release includes 15 new or enhanced changes. Here are some of the highlights of the new 10.4 release:
Enhancements
Export to file functionality for the User Sessions overview — With this option, it is possible to export the list of User Sessions to a .CSV file.
Option to synchronize User Settings at interval only — When this registry hook is set, Workspace Control will only cache User Settings locally during the session, unless there are no locally cached User Settings yet.
Specify User Settings Location using functions — Functions can now be used in the User Settings Central storage location Path in the Ivanti Workspace Control Console under Composition > User Settings > Settings tab.
Option to import .POL files — This new feature can be used to import pre-configured .POL files in the Ivanti Workspace Control console which will then be converted to regular registry settings. After the initial import, the settings can be changed if desired like any other registry setting.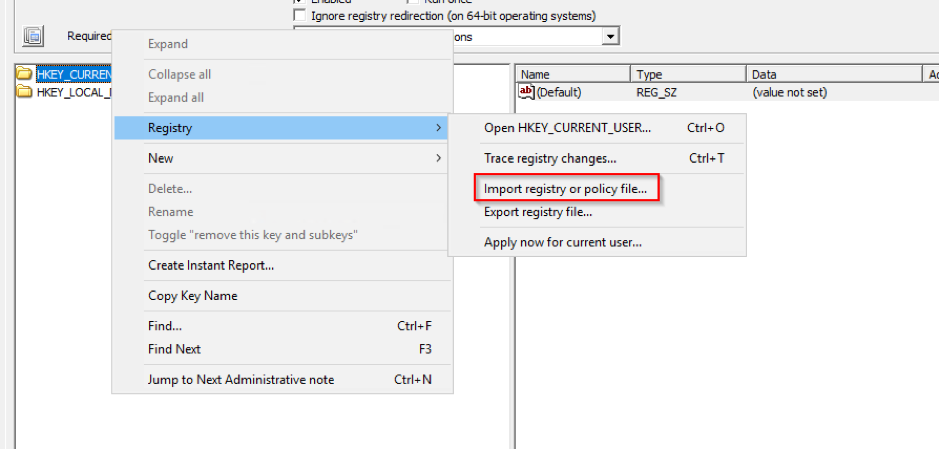 Security Improvements
Improved security when using TS Remote App integration – It is now possible to provide other credentials for communicating with the RDS Broker in the TS RemoteApp feature than just Domain Admin accounts.
Improved File and Folder Security – It is no longer possible for a local authenticated user with low privileges to bypass File and Folder Security by leveraging an unspecified attack vector.
New option 'Use globally authorized certificates for this application' – This new option is now part of the properties of a Managed Application.

Performance Improvements
Improved performance when searching logs in the Ivanti Workspace Control Console – With this option administrators can limit the search to computer, username and process to the various logs in the Ivanti Workspace Control Console.

Improved logon performance of a session using Certificate – We changed the way this was handled [GV1] in the product and gained some logon performance in the process.
OS and Application Delivery Platform Support
Also with this release, we catch up with the support on the latest operating systems and application delivery platforms like:
Support for Windows Server 2019
Support for Remote Desktop Services
Support for Windows 10 1903 and 1909
Support for Citrix Workspace App 1903 and 1904
For more detailed information about this release, check out the release notes. This is just the start. The new roadmap that is currently being developed and to be launched next month. Stay tuned…