Shavlik.com went offline and we held a funeral. That's right, a funeral for a website.
Following the rebrand of our five companies, we set out planning the next important task: transferring content from those individual websites onto ivanti.com and then taking the original websites offline.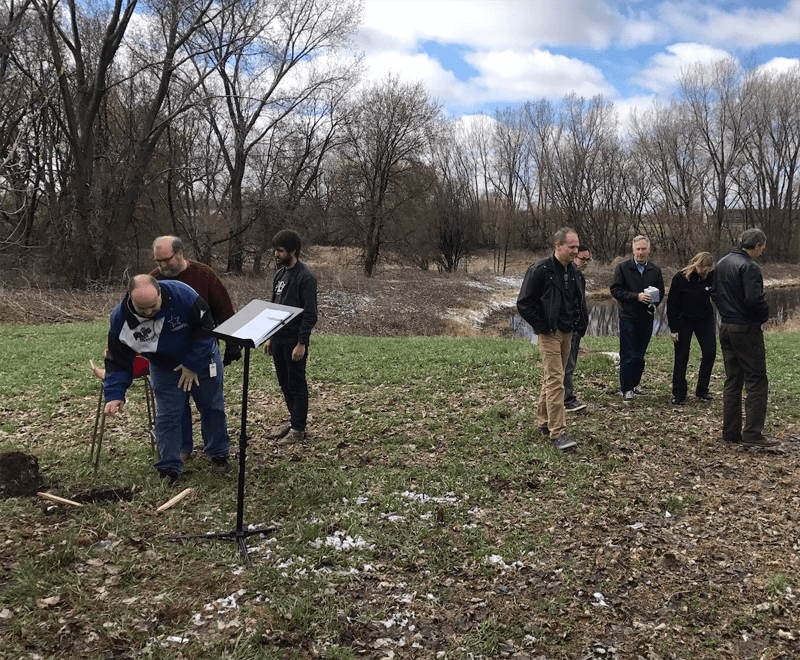 This bittersweet transition has already taken place for AppSense.com and Wavelink.com, and today we celebrated the life of Shavlik.com.
No, really. There was a ceremony and everything.
In case you have doubts that full-blown burial ceremonies for websites exist, here is a transcript from today's service. The eulogy was written and read by Ken Heckmann (it's ok, he's an internet-ordained minister).
Ken Heckmann: "Welcome to the memorial service for www.shavlik.com. I'd like to thank you all for coming today to pay our respects to our dearly departed friend.
"Www.shavlik.com left us on Friday, April 7th. It was a quiet passing, and yet, not unexpected. As www.shavlik.com was nearing the end, those around it took great care in ensuring its life ended with grace and dignity.
"Most of you may not know it, but a man named Andrew Ariotti was there for www's final moments and pronounced it dead at 2 p.m. Mountain Time. I'd like to read a passage from a letter I received from Andrew: Just wanted to let you guys know that the Shavlik.com redirects are in place both on the website and the blog. Please test and let me know if you see anything that is amiss. Thank you for your help through this. These can be stressful, so I appreciate you helping me through this so that we hit this deadline.
"Kind words… *wipes tears* kind words…
"Anyway, I'd like to thank Andrew for his care in helping with this transition. Www.shavlik.com has gone through many transitions over the years. Early on in its life, www.shavlik.com went by another name: www.MaximTechSystems.com. Before that, it was www.MilleniumSoftware.com. Harriet, Tim Ward, and Mike Fahland were there for the unveiling of www.shavlik.com, and it is an honor to have them here today.
"Www lived life to the fullest. It was always there for us 24 hours a day, 365 days a year. Whether you were sad or lonely, you could always go to www.shavlik.com and it was there for you. Always flashing with color and excitement. Sometimes you would see a smiling face looking back at you, sometimes just marketing text begging you to give a free trial a shot. First one's free my friend, first one's free.
"And when you go back into the office, in the break room hallway there are pictures of www.shavlik.com through the years. Walk down that memory lane, see the highlights and not-so highlights of www's life. Remember www.shavlik.com through the good times and the bad. Remember it as a friend, a mentor, a guider of consumers... one might even say a portal of information that the whole world came to love and embrace."
Chris Goettl, Rob Juncker, and Tylere Zimmerman then took turns paying respects and "yadda yadda" (as paraphrased by Ken Heckmann in his notes, which are hilarious, by the way).
Ken Heckmann: "Ok, in all seriousness, this is the end of an era. I would like to thank everyone who was here over the years and made Shavlik Technologies a great company. Companies come and go—in fact, every company I've worked at changed names at least once. LANDESK doing business as Shavlik is no exception. For every ending there is a new beginning. Now, you the Shavlik alumni, are part of the larger Ivanti family. Let's make Ivanti something to be proud of, so proud in fact that when it comes time to end of life for www.ivanti.com, someone feels the need to give it a proper, respectful burial.
"Now it is time to lay the departed to rest. Would the pall bearers please lower the deceased into its final resting place. And as you wander back to your day jobs or off to lunch, feel free to grab a handful of dirt and spread it over the grave as you internally speak your final words to our dear friend www.shavlik.com. Thank you all for reflecting with us today. I really appreciate you participating in the shenanigans. This service has ended, go in peace."