Management Center 10.1 FR4
The pressures placed upon IT by Microsoft's semi-annual release cadence and the almost constant state of migration that it causes are well documented. Place this on top of the growth in SaaS-based applications and you have an almost perfect storm for the IT administrator.
This release continues our commitment to delivery of new features and enhancements in the Management Center, giving IT the tools to simplify the deployment, maintenance and monitoring of their organization's Ivanti User Workspace Management (UWM) infrastructure.
Management Center Database Scheduled Event Maintenance
Monitoring the health and performance of the User Workspace Manager products across all endpoints has never been more important, and the Management Center has always had the ability to collect select event data from those endpoints and store them in its database. Coupled with Ivanti Xtraction, this allows powerful reporting and visualization of the state of your environment. The challenge is maintaining a large database of events to ensure fast results and efficient use of server resources.
The FR2 release of the Management Center introduced new functionality allowing the administrator to use PowerShell cmdlets to remove events and related alerts from the Management Server database. This was extended in FR3 to allow the administrator to create and manage schedules to control event maintenance.
Now in FR4 the ability to create scheduled maintenance plans has been introduced to the Management Console UI.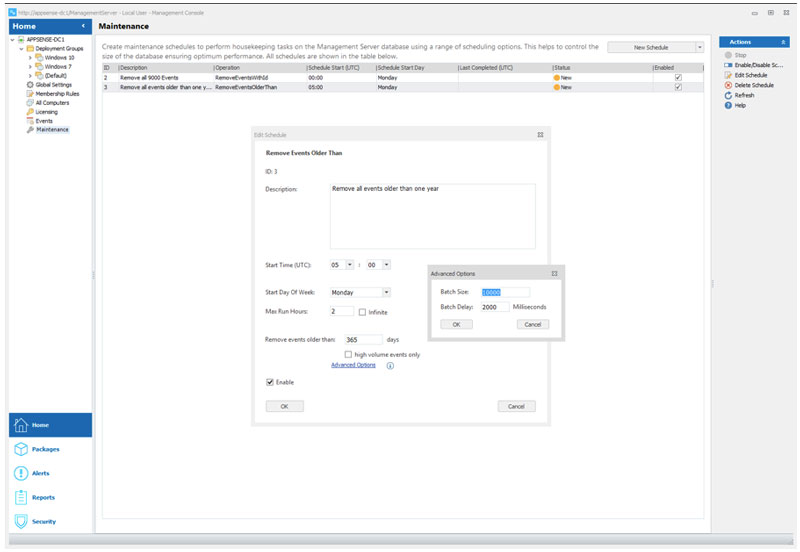 It is now possible to configure schedules from the UI that
Remove Events from Deployment Group

Remove Events Older Than

Remove Events with Event ID

Remove Events by Event ID Range

Remove Orphaned Alerts

This allows the Management Center administrator to create and manage event housekeeping jobs from within the console, without the need for assistance from database administrators (DBAs). It also ensures the Management Server database remains performant, making it the ideal repository for real-time reporting using Xtraction, which can deliver dashboards like this: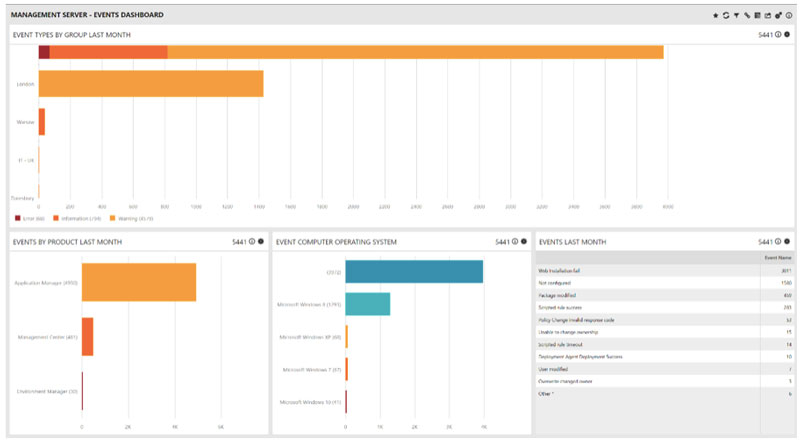 Clone Deployment Groups
The long sought-after Clone Deployment Group functionality has – finally – made it into the Management Console in FR4!
Now via a simple right-click menu item, the administrator can create a new group with the same settings (excluding Membership Rules) as an existing deployment group, streamlining the process of managing large UWM environments.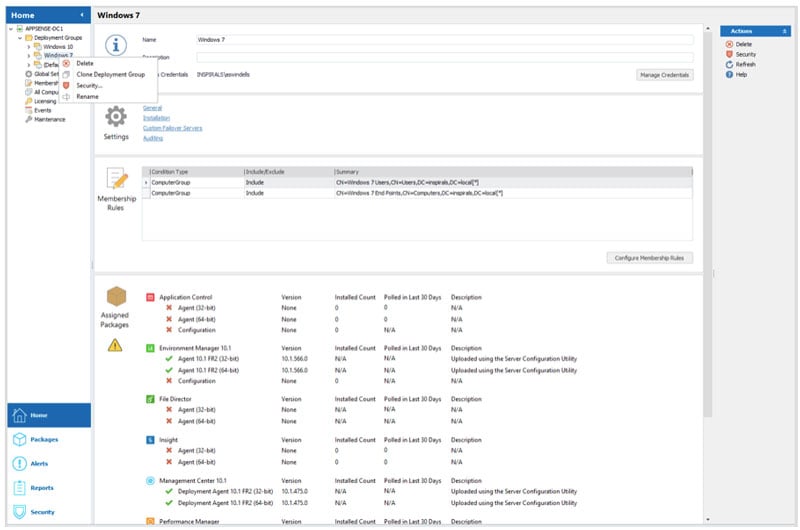 To take advantage of these great new features and all the other enhancements in the Ivanti User Workspace Manager suite, download 10.1 FR4 from the Ivanti Community download page here.