Learning and Teaching: The Need for Well-Managed Technology
Ready, set, go. Another school year has begun.
Admittedly, it's been years since I set foot in an elementary or middle school classroom, experienced a parent-teacher conference, or helped out with tutoring. Three of my four kids are now married with children of their own—the oldest of which are enrolled in grades 8, 3, 1, and kindergarten, respectively.
These kids and millions more are the beneficiaries of the technology-enabled classroom. But as discussed in the white paper "Teachers in Charge, IT in Control: Strategies for Managing Classroom Technology," the question is how IT can exercise its responsibility for technology in a way that enables teachers without burdening them. You can download the white paper at the end of this post.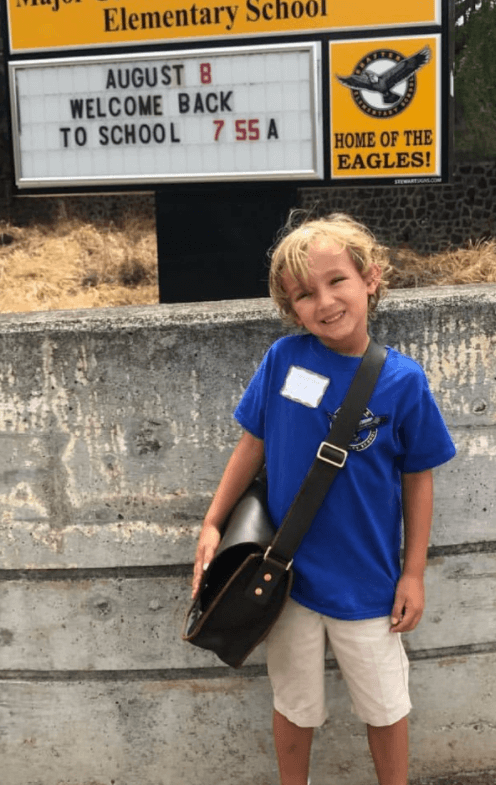 A Complex Array of Technology to Manage
As you'll read in the white paper, IT departments have a complex array of technology to be managed, and the last thing you need is to leave the total configuration of endpoint devices to non-technical staff. Teachers aren't prepared nor trained for that, nor do they have the time. Yet they do need a certain degree of control in order to leverage the technology that IT acquires for them to use in the classroom.
Even if teachers fully embrace the technology, they quickly see the additional challenges it brings to the classroom:
Student/device association. Not only must teachers deal with devices, they must associate users to those devices. This is true whether they are shared devices on carts, classroom laptops, or individually assigned devices in a 1 to 1 program.
App management. Who chooses the apps the students will use? If it's the teacher, how do those apps get to the correct classrooms, to the correct students, and with the correct configuration that will make them most useful?
Classroom setup. Technology setup is as essential in the classroom as arranging the desks or developing a lesson plan. But it's not nearly as simple for teachers, nor as familiar.
Classroom management. Teachers need to manage their classes. But when managing classes means managing technology, how are the appropriate administrative rights assigned so teachers can manage effectively?
The Answer: Endpoint Management + Classroom Management
The Ivanti® LANrev endpoint management solution—the features and functions of which are being incorporated into Ivanti® Endpoint Manager—in conjunction with new technology from Apple known as Apple School Manager, creates a new ecosystem for managing computing in education.
This combination creates a comprehensive solution for the educational challenges that teachers and IT departments face in the classroom. It manages the relationship between the school district and Apple for purchasing devices and apps, and also the relationships among teachers, students, and classes. While Apple School Manager orchestrates all the moving pieces, Ivanti LANrev provides the essential management capability that moves those pieces to where they need to go.
Managing iPads is Easier for Denton ISD
Denton Independent School District (ISD) in Texas, located about 25 miles north of Dallas and Fort Worth, includes four comprehensive high schools, seven middle schools, 23 elementary schools, two early childhood centers, an alternative high school, an advanced technology complex, and other specialized schools and centers.
Denton ISD uses the Ivanti LANrev solution to manage 3,500 iPads, streamlining endpoint management. LANrev provides native management of Apple technologies, including support for iOS and macOS as well as Apple's Volume Purchase Program (VPP) and Device Enrollment Program (DEP). With LANrev, it's easy to preconfigure iPads for elementary and middle school students and teachers, with the appropriate permissions, applications, and folders. This eliminates downtime in the classroom stemming from configuration hassles.
Not One White Paper, But Two
Download the Ivanti white paper Teachers in Charge, IT in Control: Strategies for Managing Classroom Technology. You may also be interested in this white paper from industry research firm Enterprise Management Associates titled Managing Apple Devices in a Windows World.