Ivanti's Parental Leave Policy Hits Close to Home
Working at Ivanti comes with a host of benefits: health and dental insurance, contributions to a health savings account, and 401k matching. Additional benefits include working in our new HQ and the company's VTO policy—volunteer time off so employees can take time away from the office to help in the community without having to use paid time off.
Ivanti's Parental Leave Policy
Perhaps the best benefit in my eyes, however, is Ivanti's parental leave policy introduced at the end of 2019. This, among other things, includes four weeks of paid leave for full-time employees after the birth of a child.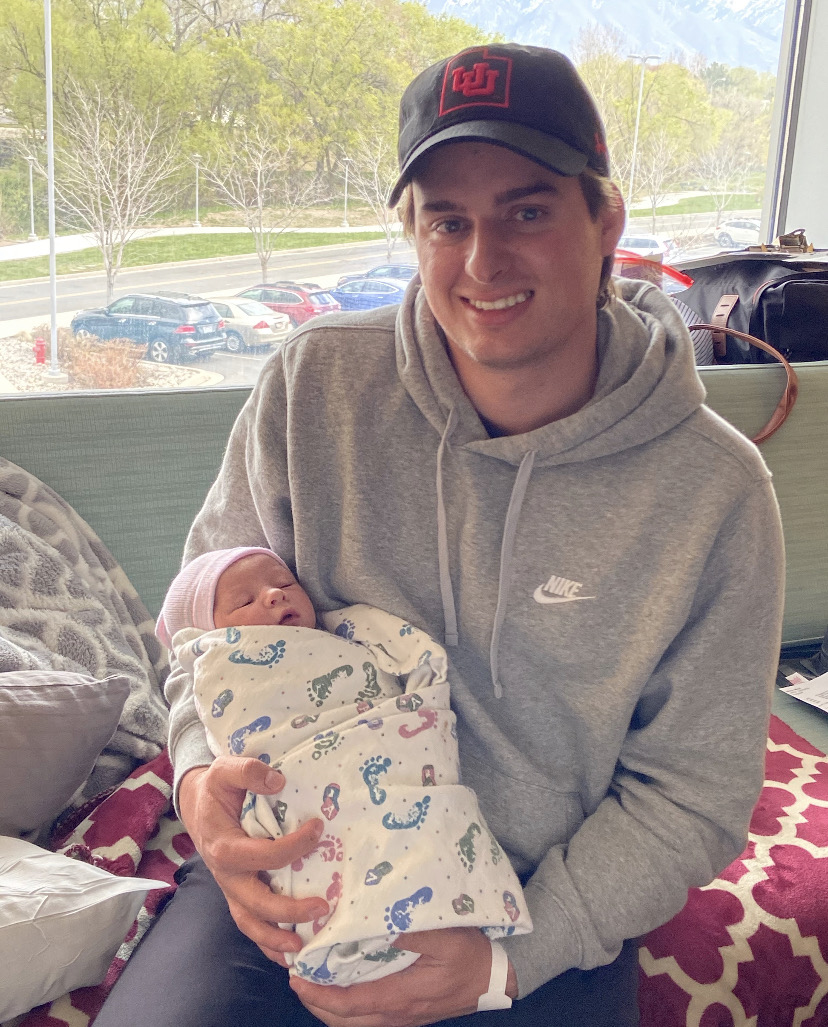 As stated in the policy, "The Company believes flexibility and family-friendly policies are important to cultivating an atmosphere where employees can thrive professionally without sacrificing family obligations. The purpose of Parental Leave offered under this policy is to give parents time to care for and bond with their new child(ren) and adjust to their new family situation."
This announcement was welcomed news in the Lalli home.
In August of 2019, my wife and I learned we were expecting our first child. At that point in time there was no established parental leave policy in place at Ivanti, and balancing the birth of our son and work obligations was a major stressor in my mind.
This stress was alleviated with the announcement of this policy and allowed me to focus on work during the pregnancy, knowing that when our little boy joined us, I would be available to care for him and my wife.
Enter 2020, yes, the year of the "new normal".
COVID-19
As things with COVID-19 escalated in the US, it was an interesting time to be expecting a baby. A wild mix of up-and-down emotions. The reassurance of the parental leave policy was a huge comfort as we got closer to delivery.
As COVID-19 became more serious and the due date got closer, I was also able to begin working from home, which helped alleviate having-a-baby-during-a-pandemic stress.
Fortunately, everything went well with labor and delivery and we brought our baby boy home the following day. (Disclaimer: We kept the face masks we were required to wear while in the hospital as a keepsake.)
My appreciation of having time off from work grew with each day after arriving home. Although I had gotten comfortable working from home before our son's birth—and even thought I'd be able to continue some projects once he was born—I soon realized how nice it was to be offline and have the ability to focus on caring for my family.
Work-Life Balance
Like many first-time parents, I had underestimated the time and attention a newborn requires. I also underestimated the joy that would come from focusing all my time and attention on my little family.
Needless to say, no work was done, no projects continued. And that was ok. Instead of conference calls, I enjoyed sleepless nights, diaper changes, and the sense of victory that comes from getting your little one to fall asleep.
The biggest benefit in all of this, however, was the peace and reassurance that me being home gave my wife and vice versa. Without the demands of having to work, I was more present and available to help take care of her and our baby. And together we are figuring things out! (Whispers: She's a much quicker learner than I am.)
Now, being back in the (virtual) office, I am reenergized and ready to work harder than ever.
Through this experience, it's clear to see that Ivanti has established an "...atmosphere where employees can thrive professionally without sacrificing family obligations." Many thanks to Ivanti and those who picked up the slack while I was gone allowing me to focus on my family during such a special time in our lives.
For all you parents raising or expecting newborns right now, hang in there!
Stay safe.