Get Ready with AppSense – Nutanix Ready That Is
*This post originally appeared on the AppSense blog prior to the rebrand in January 2017, when AppSense, LANDESK, Shavlik, Wavelink, and HEAT Software merged under the new name Ivanti.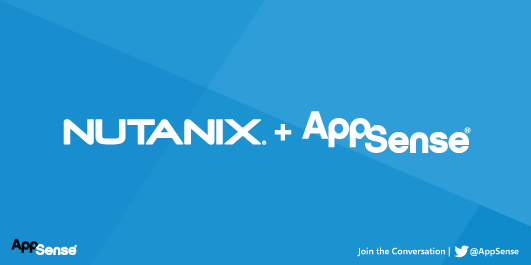 What a party! The Kick Off Cocktail Reception during Citrix Summit set the stage for an amazing event. It was a great chance to catch up on the latest from Dell, Nutanix, AppSense and Unidesk partners. (Remind me to get to Summit early next year so I have even more time to connect.)
Speaking of the latest, AppSense has announced today that it is the latest to receive "Nutanix Ready" validation. Together, AppSense and Nutanix give enterprises the solutions they need to leverage hyperconverged infrastructure to simplify the deployment of virtual desktops for the speedier delivery of more secure, more responsive, more consistent, fully personalized desktops and applications.
And we're already putting things into action with partners and customers that are truly using the technology to quickly benefit from their VDI deployments and realize the expansive value of hyperconverged infrastructure.
One example is the combined AppSense / Nutanix solution from Coretek Services. Called the Virtual Clinical Workstation, this integrated solution enables customers to deliver VDI faster – boosting user productivity and minimizing desktop management time. "By using AppSense and Nutanix at the core of our solution, we are able to finish projects faster delivering a truly integrated solution to improve our customers' desktop productivity," said Ray Jaksic, CTO and Founder, Coretek Services.
The Coretek Virtual Clinical Workstation, based on AppSense and Nutanix, has been implemented by Torrance Memorial Medical Center, reducing log in time by more than 50% and helping clinicians to reclaim up to an hour a day for improved patient care. "Overall, hardware issues have declined because it's much easier to manage the endpoints," said Steve Lantz, Director of IT Infrastructure and Operations, Torrance Memorial Medical Center. "We're solving issues much more quickly, which is a benefit to my team."
It's real world solutions like these that drive true validation value – so we can all be ready for the technology changes in store for us throughout 2016. Watch for more case studies on how customers are benefitting from their use of AppSense and Nutanix together.
Want to learn more? Come by the AppSense booth #606 at Citrix Summit.