Free Yourself from the Constant State of Migration
*This post originally appeared on the AppSense blog prior to the rebrand in January 2017, when AppSense, LANDESK, Shavlik, Wavelink, and HEAT Software merged under the new name Ivanti.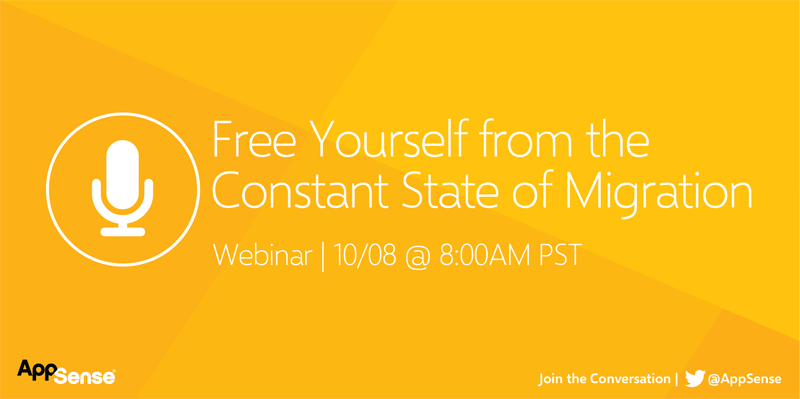 To the relief of businesses and IT teams everywhere, Windows 10 has addressed the UI changes in Windows 8 that made the operating system highly impractical for enterprise environments. And while IT professionals and users alike are ready to welcome the new operating system with open arms, there remains the dreaded process of getting to that point: OS migration.
Transferring each user policy and personalization along with the relevant data and apps is notoriously time consuming for IT teams (increasingly so due to complex systems infrastructure) and results in lost work hours due to user down time. With additional concerns such as allowing users to move between multiple Windows versions and virtual desktops increasing the cost and complexity of the process, finding a way to simplify and streamline this and all subsequent migrations is vital to your team's efficiency as well as the organization's bottom line.
451 Research has long distinguished itself as a leader in enterprise IT innovation within the emerging technology segment. In this exclusive webinar, preeminent analyst John Abbott will discuss current technology and market trends in the user environment management sector, giving valuable insight into what clients and users are demanding and the tools available to meet these requests as efficiently as possible. With this knowledge, Abbott aims to help you empower your team with a 'big picture' view that keeps you ahead of the curve and away from the catch-up game and a state of constant migration.
Meanwhile, AppSense Chief Technologist/CTO Simon Townsend will zero in on the most vital UEM concerns that gain extra importance during migration: managing the workspace, delivering an excellent user experience and retaining perfect control of application access permissions. With his unique knowledge and understanding of the platform, Townsend will be able to show how AppSense radically simplifies migration by creating virtual user 'personas' (including all existing personalizations, settings and data) that can be applied on-demand to any device across all OS versions. He will also show how AppSense is equally effective whether you're yet to begin your migration or are currently in the middle of the process and experiencing the challenges therein.
Register here and join us on Thursday October 8 at 8:00 AM PT / 11:00 AM ET / 4:00 PM BST to find out how to Free Your Organization from the Constant State of Migration, making the one to Windows 10 your last!