The Evolution of LANDESK: A Snapshot of the Past 11 Years
I just hit my 11th anniversary with LANDESK on August 22. Time flies—even when you're not having fun. Just kidding. Working at LANDESK has been a genuine blast. It's amazing how much can change in just over a decade.
For example, in the 11 years spanning 1972 to 1983, I finished high school, performed two years of volunteer church service in Germany, completed college and graduate school, landed a job, got married, and became a father to boot.
Fast forward to August 2005. I was hired by LANDESK as a technical content writer in corporate marketing.
LANDESK in the early 2000s
Back in 2005, LANDESK was a standalone, privately held company, having spun out of Intel in September 2002. Little did I know how much was about to change.
For example, only nine months into my writing job, LANDESK was acquired by Avocent Corporation, a Huntsville, Alabama-based company on April 27, 2006.
By July 2008, Avocent had acquired the British firm Touchpaper. Its were rebranded and marketed under the LANDESK name.Steve Daly, who had been Avocent's senior vice president of corporate strategy, replaced departing LANDESK CEO Joe Wang as executive vice president and general manager of LANDESK.
Today, for example, LANDESK Service Desk is developed in Bracknell, England west of London. The solution helps customers manage and automate IT Service Management (ITSM) processes to improve service delivery and modernize IT support.
Steve Daly was named president and CEO of LANDESK in 2010.
And then there were the acquisitions…
Since 2012, LANDESK has embarked on an acquisition mission of its own, acquiring seven companies.

Concerning the two most recent acquisitions, the Xtraction data-aggregation technology lets IT departments connect multiple data sources into a single, easy-to-use solution. Even non-technical users can visualize the state of their IT environment quickly and make informed decisions to improve processes and service levels across the business.
The AppSense acquisition brings LANDESK additional Unified Endpoint Management capabilities, extending its offerings to the management of both physical and virtual devices, and eliminating the need for separate tools and processes. AppSense also expands the LANDESK vision for endpoint protection and strengthens its security offerings.
Constancy in the midst of change
With all the growth and expansion, LANDESK today boasts 1,200+ employees in 22 countries, 18,500+ customers, 29 million endpoints, and 777+ partners.
And through it all, it's the fabric of constancy interwoven among senior executives like Steve Daly, Tom Davis, Mark McBride, Josh Baxter, and Steve Workman, complemented by the more recent entrance and contributions of Sue Urses, Steve Morton, and Mitch Rowe, which continue LANDESK's steady advance.
And of course, it also takes the knowledge, skills, teamwork, and commitment of all employees to help propel the company forward.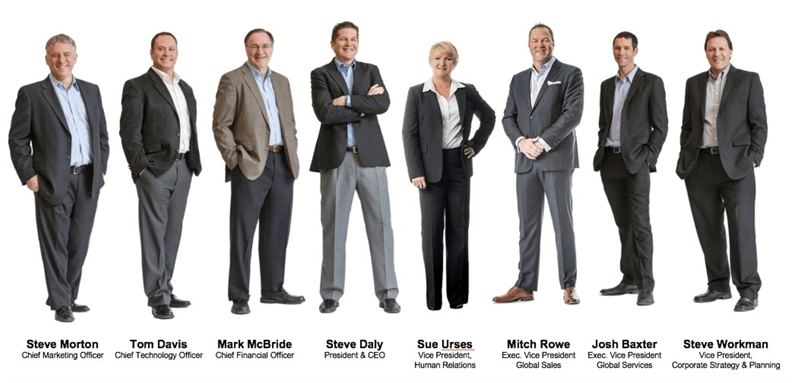 Analyst research firms like Gartner Inc. and Forrester consistently rank LANDESK as an industry leader. IDC reports that LANDESK customers experience a payback period of 7.7 months after deployment and an ROI of 696 percent.
LANDESK solutions require less server infrastructure and network bandwidth, so they can scale as your business grows. And our customer support services are renowned, having achieved a 93 percent customer approval rating over the last six consecutive years.
It's no secret that change is constant. And to be honest, it's the constant change that continues to make LANDESK an exciting place to work.
Eleven years into it, I still feel fortunate to be part of the team.