Employee Center Stage: The Ultimate Everywhere Workplace Teamwork on the Ivanti Solutions Summit 2021
Wow! What a week at the Ivanti Solutions Summit 2021!
We had an amazing turnout of 3,728 attendees and over 58% registration attendance rate, far surpassing our goals and industry standards! Amazing work team!
The feedback from the attendees has been great so far!
Here are some comments directly from our customers, prospects, and partners:
"Hello All! Virtual events can be difficult. I found this layout easy to navigate – lots of great resources!"
"Very cool first day. I really enjoyed Rodney Mullen's talk."
"Excellent conference!"
"That was totally WICKED!"
"Hearing consistent supporting comments from the executive team regarding the value and investment in partners gives us more confidence in our partnership…we are looking forward to seeing the application of these statements."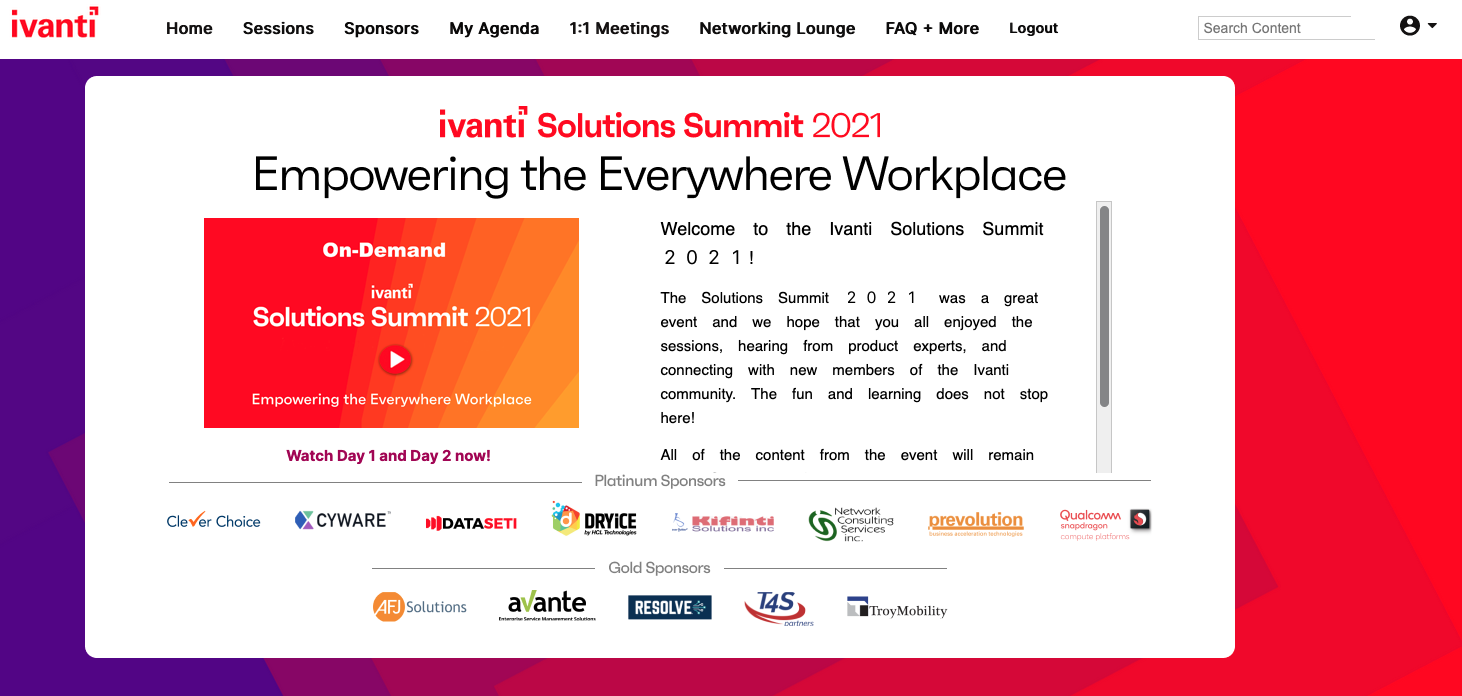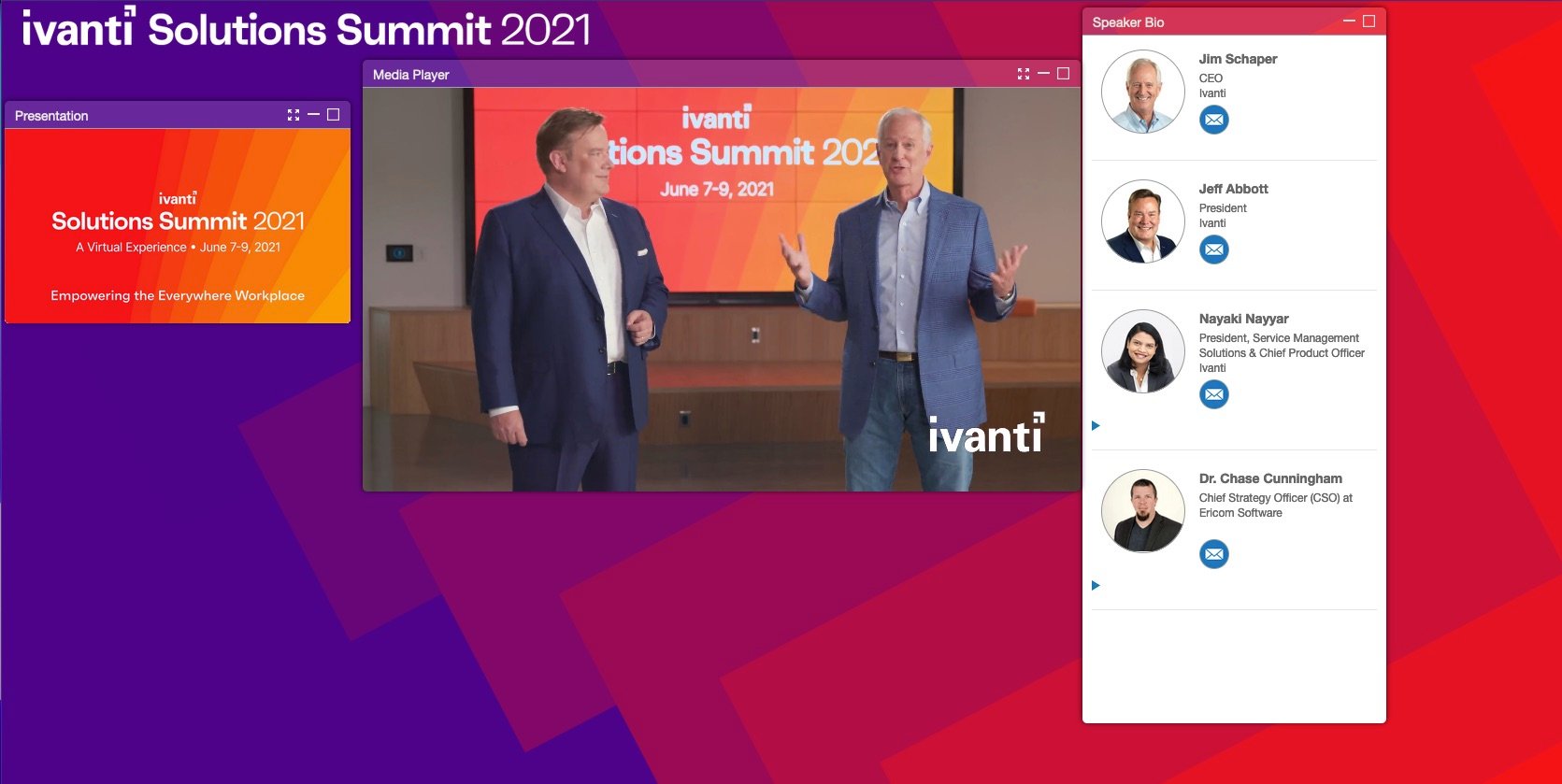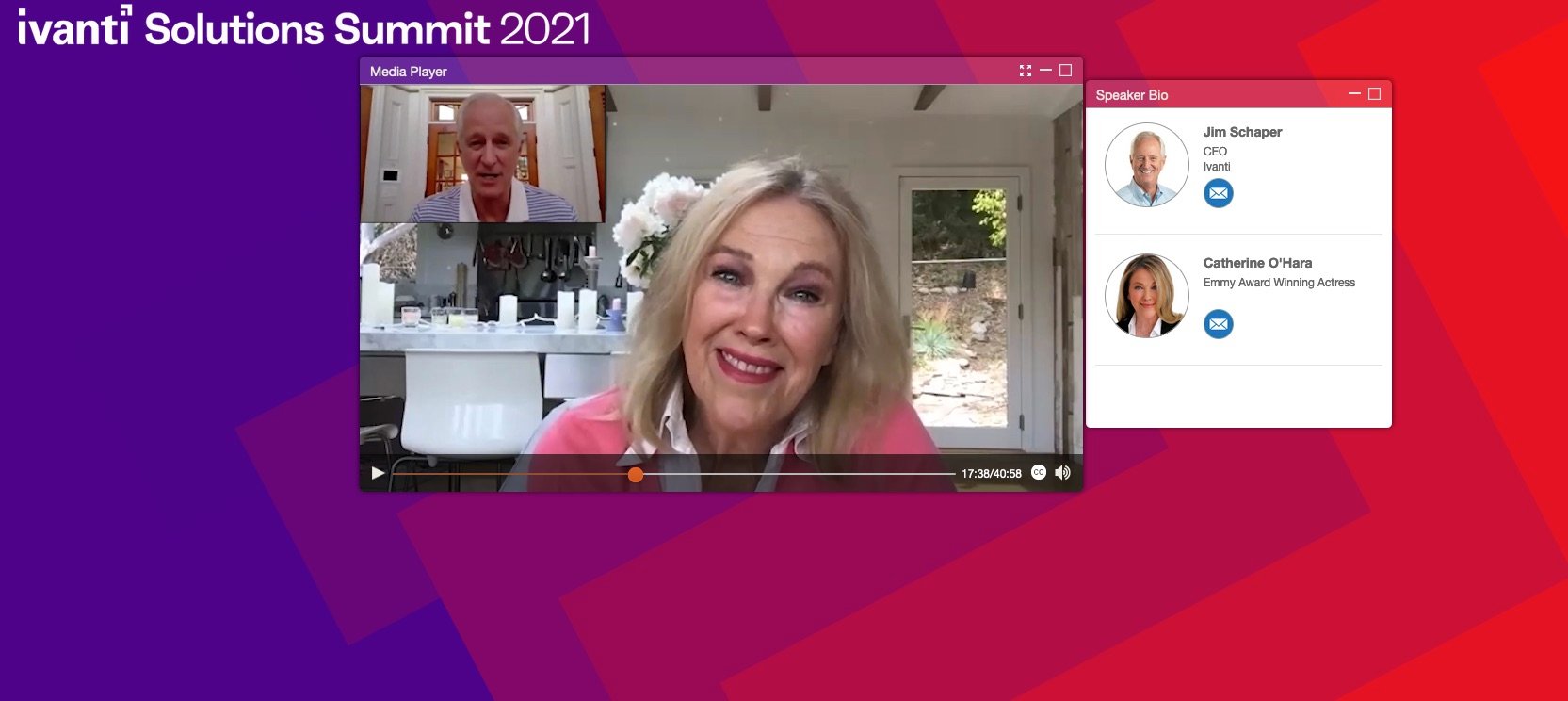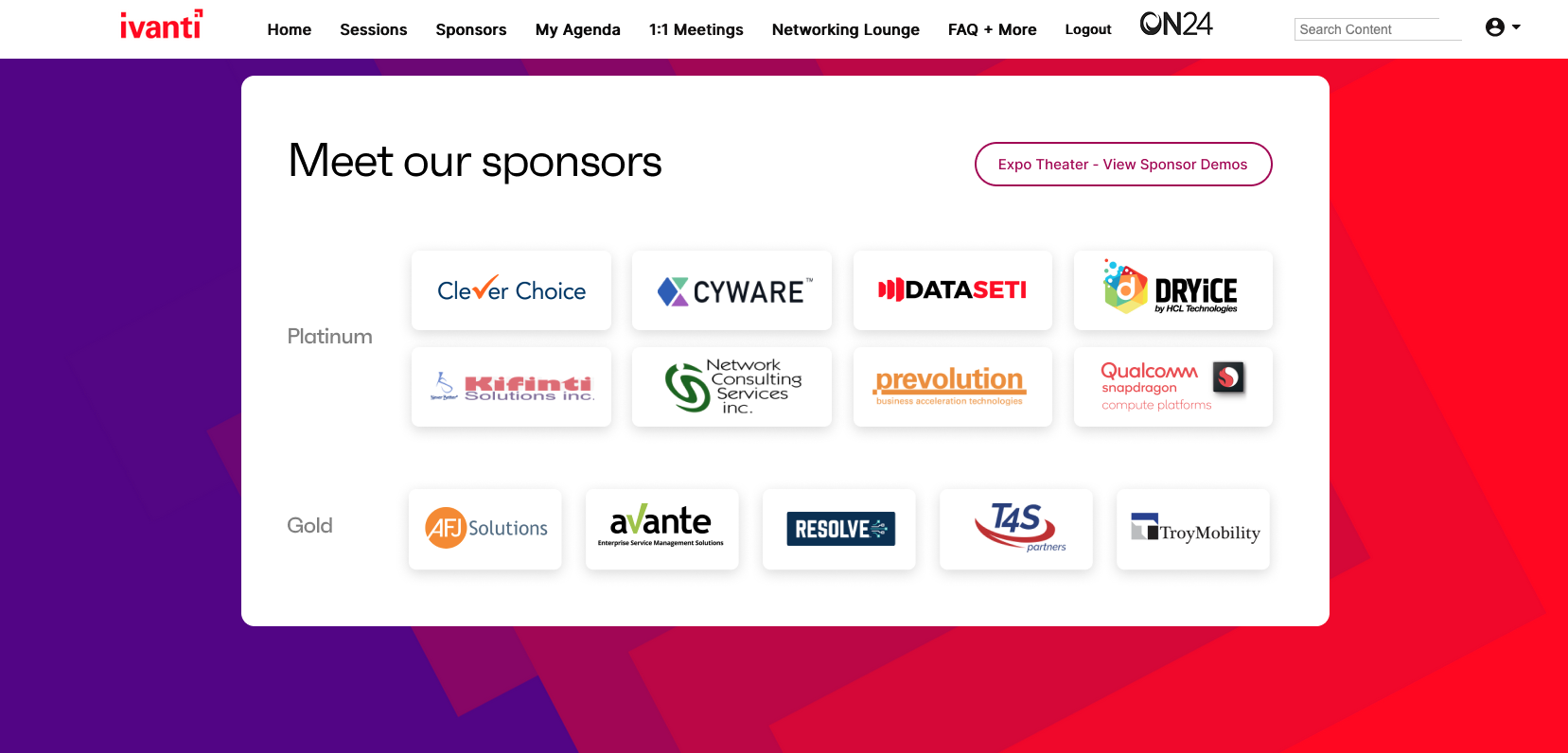 Ultimately, none of this would have been possible without the extraordinary hard work and dedication of our cross-functional teams – the Everywhere Workplace demands an everywhere workforce and ours came together from afar to deliver on an amazing event experience.
I appreciate every single Ivanti employee who had a part in making this a success. I would like to call out and celebrate some team members who went above and beyond:
Ida Pennymon – Under Ida's leadership, we smashed our goals for this event, registering 6000+ people in a few short weeks and beating industry standards on attendee rates. Ida came in with a very short timeframe to work with and made magic, continually improving processes along the way.
Saul Andrade – aka. "the man behind the plan" is the core of the Solutions Summit and built this event from the bottom to the great experience we delivered to our audience. He built the structure of the event, managed the registrations and weekly reports, kept us all informed of moving parts and added a new feather to his cap, event emcee! Saul can do it all.
Nneka Alston – thank you Nneka, a core member of the Event Marketing team who came on full-time in May and quickly organized our sponsorship program, worked with the Partner Mktg team, gather our production grid and coordinated our internal programs groups. Nneka wears many hats, but I am most thankful for her calming nature and can-do attitude.
Ashley Bradford, Leigh Lebow and Erik Randles – Partner Summit planning team that organized a full day of sessions and learning opportunity to our valuable partner community. The partner registration total was 300x larger than our goal.
Mike Adams, Crystal Miceli, Teddy Nicoghosian, Jay Bhansali, Loren de la Cruz, Ginny Verhagen – events are only as strong as their content. Lead by Mike and Crystal, the Product Marketing team and individuals listed here put together a powerful lineup of speakers and SME's that made the ISS 2021 agenda.
Rob Gilcrest – our videos were amazing and that's all thanks to the leadership and direction from Rob. He managed the entire video production process, which include 50+ pieces of produced video, and ensured that the keynotes, super sessions, commercials, spotlights and breakouts sessions were excellent.
Josh Davis and Devin Hanson – it's imperative that the visuals for any event are cohesive, on brand and compelling. The Solutions Summit 2021 graphics were eye-catching and powerful, that's all thanks to the efforts of Josh and Devin from our creative team.
Zane Buckley and Jack Rowley – created the events website, maintained it weekly and managed regular updates.
Stephanie Briggs – thank you for keeping our internal organization in the know and equipped with all of the latest ISS information.
Stephanie Carls, Christine Alexis and Kristen DeArman – the social media efforts for ISS 2021 were tremendous! With more than 1,213,648 organic impressions and 5,793 engagements our social team created graphics, gifs, videos and amazing posts to let the entire world know the Solutions Summit 2021 was a can't miss event!
Annie Wang – Analyst relations is very important part of our business and normally we would invite analysts to our in-person event to learn about our product, business and future. Annie organized 2 important sessions with analysts where great conversations were had.
Rebecca Duvall, Ellen Gans, Mark Cafiero, Sarah Marshall, Craig Sirois – content writers responsible for all of the wonderful words and pieces of writing associated with the event. Their words really brought the event experience to life.
Lauren Hein, Kendall Yasi, Anne-Marie Poll, Mohammad Mahmoud, Tiffany Shake and June Dean – our great COE team managed the communications and reporting of the event. Translating several pieces of content each week and delivering it to our contacts. They also set up the registration form.
Annie Norgaard – organized the Sales Registration Contest and the very complicated task of managing translations for the event. We offered translations in 5 languages.
Helen Masters, Cyrus Hatfield, John Flavin, Adrian Vernon – Thank you Sales org. Drove over 700+ registration to the Solutions Summit. Motivated the Sales org around the event and encouraged them to invite their contacts to this valuable event. Giving ISS regular promotions during the weekly Ivanti Café calls was extremely helpful in rallying the Sales org.
Julie Swenson, Maria Meyer, Stephanie Santos, Sharon Foster – organized customers to participate as breakout session speakers. Great job selecting Ivanti customers with great use case stories for the event. Also organized the Customer Advocacy section of the program group page.
Becca Chambers for her amazing leadership with the Corporate Marketing Team!
A big thank you to all the Solutions Summit speakers! You rocked the show!
If you missed any of the sessions this week, don't worry! We got you covered. Each session can be viewed on-demand right here.
Team Ivanti knows what it takes to build and sustain the Everywhere Workplace for our customers and ourselves.
We hope to see you next year, whether in person or virtually at the Ivanti Solutions Summit!