Dell & AppSense Facilitating Government Agency's Upgrade to Windows 10 & VDI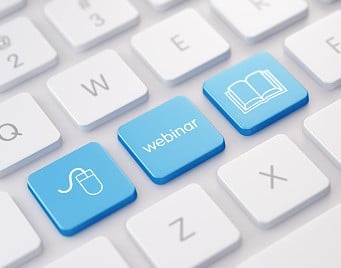 *This post originally appeared on the AppSense blog prior to the rebrand in January 2017, when AppSense, LANDESK, Shavlik, Wavelink, and HEAT Software merged under the new name Ivanti.
Upcoming webinar will be hosted by GCN on Tuesday, December 13 at 2 pm EST!
Bored with Christmas shopping? Worried about what to do with your desktops in 2017?
Then take a break and spend a productive hour with AppSense and Dell, listening to the issues government agencies are encountering as they plan the migration to Windows 10 & VDI.
In this webinar we'll explore the following:
How to work across multiple agencies, departments and locations
How to make sure your Windows 10 endpoints are secure, even for mobile employees
How to ensure employee and contractor productivity and generate measurable cost savings
Whether thin or zero client devices will help reduce costs
How using scripts for logon and data collection will influence migration—and your ultimate success
How to manage folder redirection, offline files, roaming profiles, and GPOs
How to right-size a deployment today so you can scale tomorrow and be future-ready
Do you have your own questions regarding your Windows 10 or VDI migration? We'll have experts on-hand to answer them.
This webinar will be hosted by GCN on Tuesday, December 13 at 2.00 pm EST; Simon Townsend (AppSense CTO) and Jim Lathan (Dell) will present on how federal government agencies can successfully tackle migration to Windows 10 and VDI in 2017.
Dell & AppSense Facilitating Government Agency's Upgrade to Windows 10 & VDI
Tuesday, December 13th
11:00 AM PT / 2:00 PM ET