Looking Back at Citrix Synergy and Looking Ahead to VMworld
As we approach VMworld 2018 (booth #2839) this August in Las Vegas, we wanted to take a moment to reflect on our time at Citrix Synergy this year.
In previous blogs we've recounted the strong collegial legacy relationship that Ivanti has had with Citrix as RES Software and AppSense. This year was no different! Among the 1500 visitors (including our team), there was a tremendous sense of customer loyalty at the conference, and a fun spin to win game at our booth throughout the exhibition.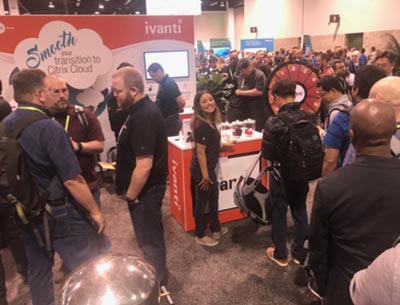 In the days leading up to the Anaheim event, we recognized that our "synergy" (no better word!) with Citrix was very much aligned with their latest core initiatives as articulated in CEO David Henshall's keynote address. Both our companies want to provide a superior user experience at the desktop. Both our companies believe in a unified IT practice and solutions interface. Most earnestly, both Citrix and Ivanti believe in a cloud-based, secure delivery platform that comprehensively supports and secures the enterprise user.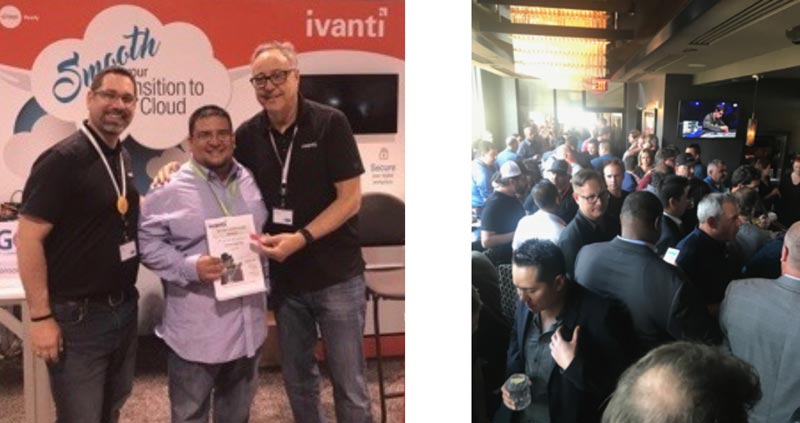 To stay up-to-date with our latest Citrix Ready solutions, check out the recent interview with our VP of User Workspace Management products, Jon Rolls, with Citrix's Manjunatha Gali at Synergy.
For more information, you can also read our most recent solution brief about how the Ivanti Unified IT portfolio provides Citrix customers benefits across our ITSM, Asset Management, Security and User Workspace portfolio.
Our next stop: VMworld on August 26-30 in Las Vegas, booth 2839. We can't wait to see you in Vegas!