British and American Food Taste Testing: Holiday Edition
Twas the last day in the office, and all through Ivanti house, not a worker was stirring, not even a computer mouse. Why? Because we were all in a sugar coma from eating 14 mince pies in a row. At one point, David Shepherd, VP of Pre-Sales, passed us, surveyed the scene of crumbs, empty mince pie boxes, and the grimacing faces of the marketing team and declared, "This has an Erica-food challenge written all over it."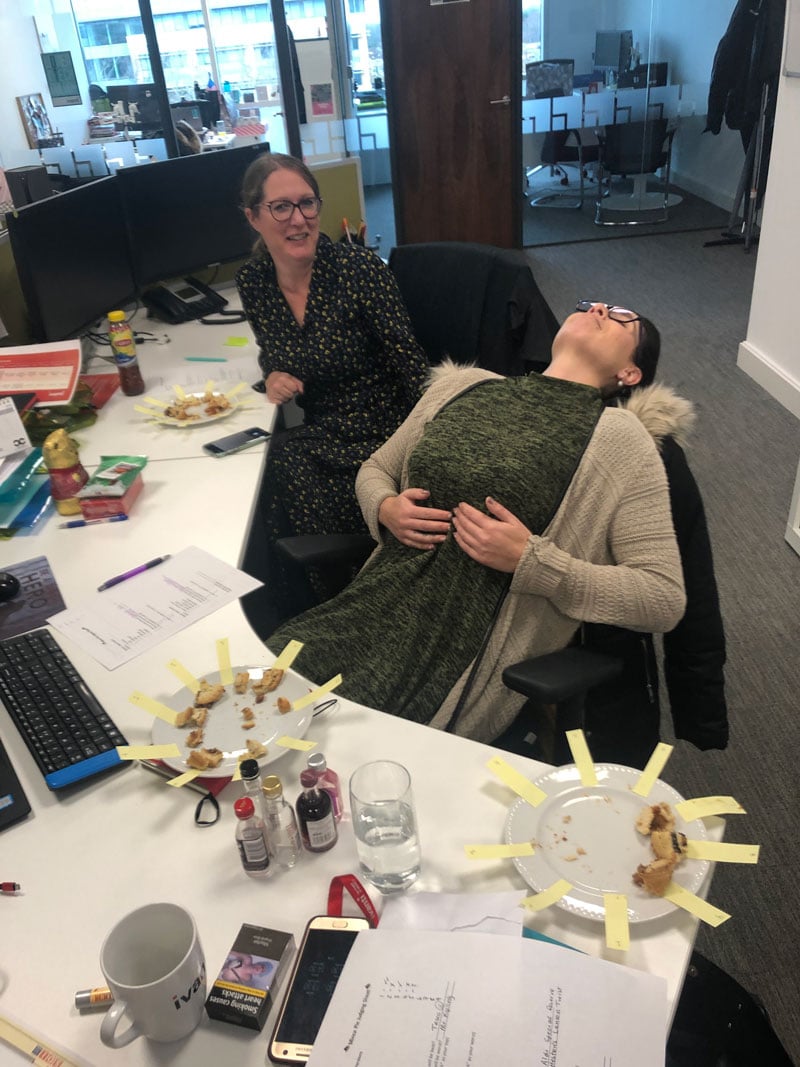 Ohhh the holidays. From the dreamy snowy weather to Christmas lights to treasured time with family, it's a special time of year. But I'd trade all of that in for the best part of the holiday season – the food and drinks. Catch me spending more time at the mulled wine stall in a Christmas market than the actual shops.
In the spirit of the holidays, we wanted to promote peace and goodwill towards all by sharing traditions. I started by sharing some classic Thanksgiving foods with my English colleagues in November, and they returned the favour with a mince pie taste test. So come on, it's lovely weather for a binge-eating session with you!
Mini-Thanksgiving Dinner
Most of the time, living and working out of the UK is, as the locals would say, brilliant. Thanksgiving Day is the one time of year it's a little depressing. Knowing that everyone in the US is watching football while stuffing their faces while you're reading emails under fluorescent lighting makes you a little bitter. To help stay cheerful, I decided to bring in three traditional American Thanksgiving dishes for my English colleagues to try.
It's a Happy Thanksgiving to US colleagues, contacts, customers, and other friends. Here in the UK I celebrated 'No Interruptions Day' with my first ever Pumpkin Pie. And a 'cheese ball'(?). And there was 'vegetables with marshmallow melted on top'! (I didn't go there). pic.twitter.com/QCKE2SOEcR

— Ian Aitchison (@IanAitchison) November 28, 2019
I tried to pick three dishes that most people wouldn't have tried here. Turkey, mashed potatoes, and stuffing are fairly common in the UK. Plus, I have no idea how to make a turkey (seriously, I passed a cut-up Costco rotisserie chicken as turkey at my last Friendsgiving). So, I picked an appetizer, a main dish, and a dessert.
Cheese-ball
Every Midwest family has a cheese-ball recipe that they insist is best. My recipe, which I perfected in college as a cheap alternative to eating real food, includes a packet of ranch dressing seasoning, which doesn't exist in the UK. I did my best to replicate it, and overall, it was a success. Here are some reactions:
"THIS. Mmmmm yes, this is the one. Now that's just dangerous," Jeremy Hawke, Territory Manager
"That cheese-ball is amaze-balls," Sara Coppock, Marketing Executive
"What exactly is in this?" Ian Aitchison, Senior Director, Product Management
Candied Yams
Unequivocally, there is no better food than candied yams. The natural sweetness of sweet potatoes, enhanced by two sticks of butter and mounds of brown sugar, and topped with marshmallows is a flavour combination that can't be beat. Why can't all vegetables have this much sugar?
It turns out my opinion is controversial here in the UK. Overall, everyone was really freaked out by the idea of topping vegetables with marshmallows. You can't blame them, I suppose. Here are a few reactions:
"I would have a bite of this for dessert, but it's really sweet," Melanie Karunaratne, Director of Product Marketing
"Is this actually a thing or are you just trying to see what weird food combinations you can convince us to try?" David Shepherd
"I actually love this. It just tastes like sugar," Stuart Robson-Frisby, Senior Channel Manager
Pumpkin Pie
You can't have a Thanksgiving meal without pumpkin pie. I thought my pumpkin pie would go over especially well, because I put a LOT of rum in my recipe. The pie was a hit, here are the reactions:
"Interesting. This is nothing like what I imagined. It's much lighter," Ian Aitchison
"I like this one the best. It's kind of sweet and savoury at the same time. Health and naughtiness wrapped into one," Roisin Tims, Marketing Manager
"This is very good. The rum brings out all of the spices really well," June Dean, Marketing Automation Manager
Mince Pies
We had a couple weeks to recover from our Thanksgiving feast, and then moved on to mince pies. I'm a huge advocate for #PiesBeforeGuys, but when it comes to mince pies, I'm not so sure.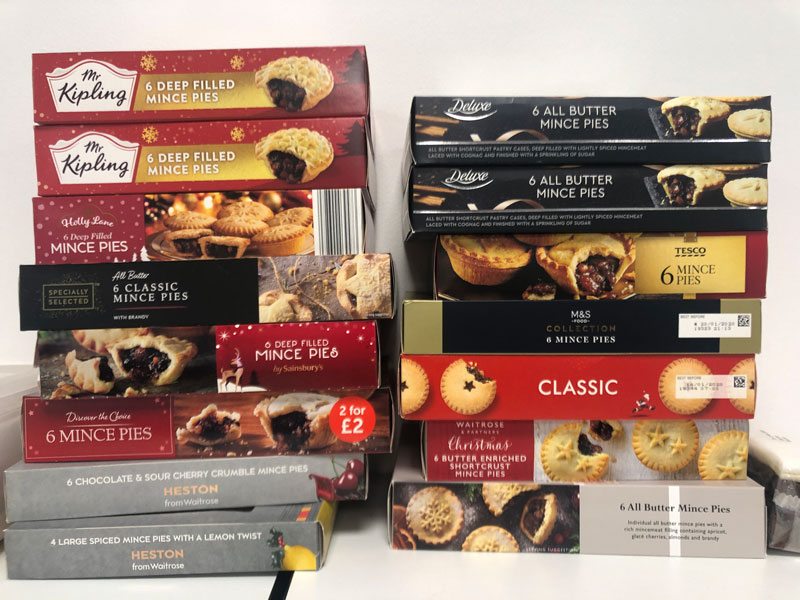 For my American friends who don't know what mince pie is, it's a small pastry shell filled with a mixture of mincemeat - dried fruits, spices, and sometimes alcohol. The good news is that contrary to their name, they don't actually have meat in them. The bad news is that they are still gross.
Apparently, the proper way to eat mince pies is by heating them up and serving them with custard. But in true Erica-taste-test form, I'm making my judgements in a way that will anger the British nation and going rogue. All pies were eaten without custard and cold. Before you spit out your tea in disgust, know that I'm lactose-intolerant, so I definitely would have puked if I ate that much custard. By the way, did you know English people refer to hurling as "getting sick?" They even throw-up classier than us Americans.
Every grocery store does their own version of mince pie. They often do more than one, creating a classic version as well as a deluxe version. Some grocery stories, such as M&S and Waitrose, are known as being "posh" stores, compared to lower-end stores like Lidl and Aldi. Think of it as Whole Foods and Target vs Walmart and WinCo.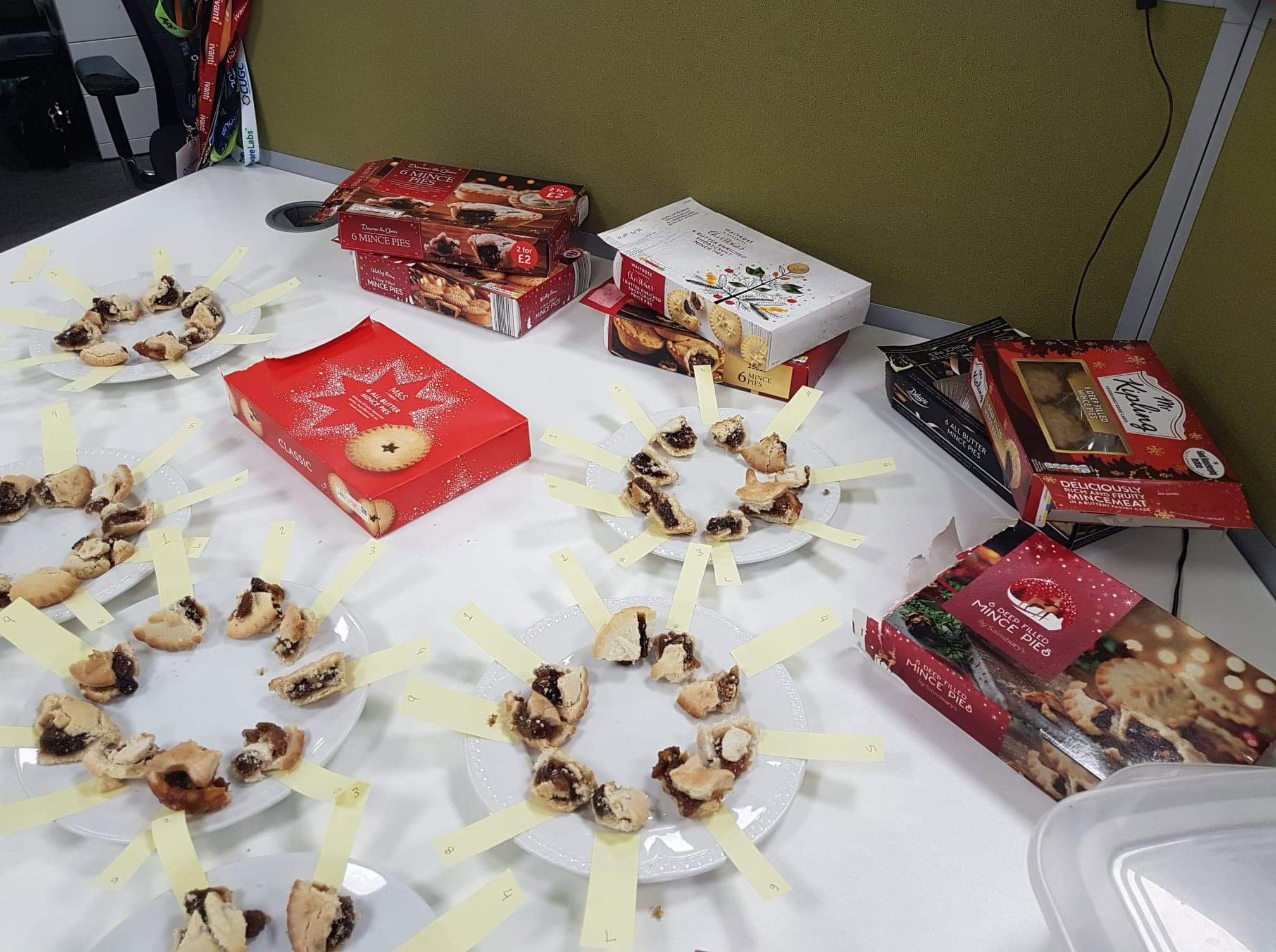 In our very scientific method, we collected 14 different types of mince pies, including low-end, high-end, mid-range, and even homemade. We split the tasting up into two categories – classic pies and deluxe versions. Based off our test, it seems like the major difference between classic and deluxe is the amount of alcohol in the mincemeat. God bless this country.
We tested the following nine varieties for our classic category: Sainsbury's, Lidl, Aldi, Mr. Kipling, Budgens, homemade, Waitrose, M&S, and Tesco. For our deluxe category, we tried the following: Heston's Lemon Twist, M&S Collection, Waitrose All Butter, Heston's Chocolate Cognac Cherry, and Aldi Specialties.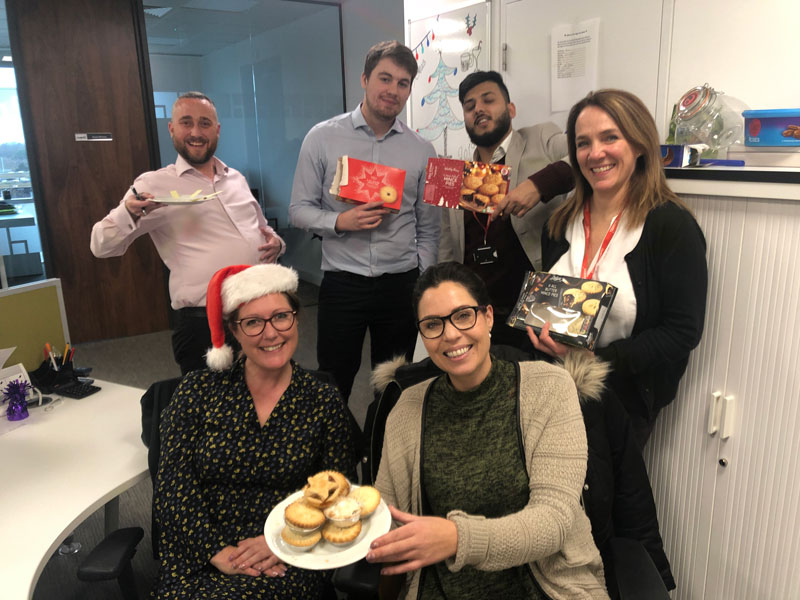 Before we began, we voted on what we thought would be the best and worst. From the classic versions, people thought homemade and Lidl ones would be best and Budgens and Mr. Kipling would be the worst. From the actual blind tasting results, the overall favourite was Sara Coppock's homemade masterpieces, followed by Lidl and Sainsburys. The least favourite was, as the people predicted, Budgens.
Lee Crombie, Sales Development Representative, gave his detailed opinions here:
"The Lidl is just a delight. The Aldi once is good based on taste and sultana quality. The Waitrose one was a good all-rounder. As far as the worst, M&S needs to stop messing with a classic and get rid of the odd additional taste. The Tesco one was too dry."
We set our sugar-induced stomach aches aside and carried on to the deluxe versions. The group favourite was the Heston's Lemon Twist variety, with the least favourite being the Heston's Chocolate Cognac Cherry. There was even a heated debate, citing the Heston's Chocolate Cognac Cherry as an immediate loser because it breaks the rules of what a mince pie is.
"I liked that the M&S one had a great flavour with loads of booze and a soft pastry. The Waitrose one was too buttery, it was just overdoing it," Lee Crombie said.
Well everybody, that's a wrap on 2019 food challenges. Wishing you a mince pie-free holiday season and a new year filled with many marshmallow-topped vegetables.