Be the Bike: An ENVISION Mindset
Ivanti is a dynamic company that thrives on team selling and continuous innovation on our platform, services and offerings.
Because every customer engagement or selling motion involves a variety of teams contributing their part, we need to always explore deeper ways to help the orchestration process while focusing on liberating everyone's potential and expertise as we maximize our own. Our Digital Strategy and Innovation team through our ENVISION program's best work is done when we bring cross-functional groups together and work through the stories that speak to our customers' deepest needs, both logically and emotionally.
Our group blends together strategy, design, IT architecture and innovation with sales acumen to deliver industry-leading solutions and stories that our customers don't see from any other vendor or partner. We take what, in another company, would be a blend of many different teams creating a fancy Powerpoint presentation and blow it out into a fully-functioning experiences. Our team's work aims to engage, provoke, inspire, and drive confidence in our customers to budget to accelerate their digital transformation journeys. While we win business for the company, we we don't do it alone. Much like how Steve Jobs said that the consumer needs to be shown what they can't live without, our team shows our customers what they can't afford to do without, and how to succeed. It's an exciting place to be!
We achieve this by executing a concept we call "be the bike" which we use as a reminder to keep our hearts and minds open to working together in a unified effort across all stakeholders. The phrase came about from this image: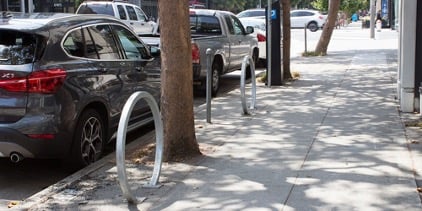 This is how things appear when we're not looking for opportunities to partner together: A disjointed array of shapes that mean nothing.
But with a change of perspective, it's possible to see a new way of seeing "the same old thing" as we've never seen it before.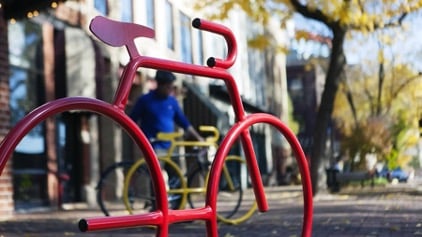 Much more satisfying. Much more rewarding. More possibility, more diversity and inclusion opportunities.
Be the Bike spirit is completely us, our ENVISION program and how we do the best work of our careers.
It is one of the leading personality traits of our team as we bring amazing future state visions, strategies and value propositions to life for our customers to solve some of the most complex challenges facing their businesses today.
We don't have all the answers but being inclusive, empathetic and open to candor and feedback, we will create a better together differentiator for Ivanti and our customers.