AppSense Sponsors Citrix Mobility Conference Sydney
*This post originally appeared on the AppSense blog prior to the rebrand in January 2017, when AppSense, LANDESK, Shavlik, Wavelink, and HEAT Software merged under the new name Ivanti.
AppSense is excited to be a Silver Sponsor for the 2015 Citrix Mobility Conference at the Hilton on Tuesday July 7th in Sydney Australia. If you don't already have your ticket for the conference make sure to register here and join the AppSense team at what will surely be a great event.
Don't forget to allow some time to visit the AppSense team at stand 9 in the Technology Solutions Showcase when scheduling your time at the event!
AppSense will be on site all day to demonstrate how you can achieve a better desktop user experience through profile and personlisation management. Improve your application performance and security, as well as how Appsense can untangle your licence compliance headaches.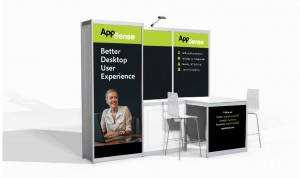 Leading up to and during the event make sure to follow the @AppSenseAPAC and @CitrixANZ Twitter accounts and the AppSenseAPAC Facebook page as well as follow the hashtag #CMC15 for all the latest discussions from fellow attendees.