Unified IT Management Software Solutions
Let's face it, IT has become siloed. At the same time, IT professionals are bombarded with information. The lack of communication between tools and teams increases risk and cost, slows IT response, and leaves users and the business exposed. Meanwhile, security threats are skyrocketing.
Ivanti is changing the IT landscape by breaking down IT silos with increased visibility, shared data, and automated processes. We're helping customers respond to user demands and market changes, comply with regulations, and secure the entire organization—all while reducing costs. We call it the Power of Unified IT.
Learn More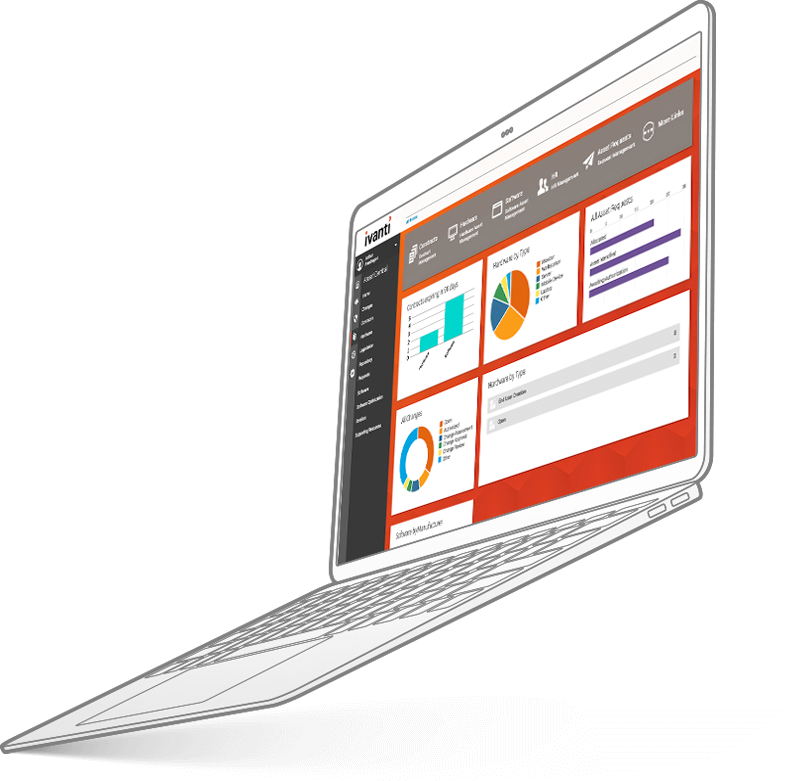 We can see what is installed where, who needs which version, what needs more RAM, and what is in need of repair or retirement. Now we have the visibility we need to guide IT strategy.
Ben Snyder
Desktop Support
Ivanti has allowed us to deliver a much more personalized experience to each user, while simplifying policy and application management. Clinicians get the information they need faster, which reduces clinical risk. It helps us deliver better, faster support. We love it. And we know there's much more we can do with Ivanti.
With Ivanti, I could see straight away that we were purchasing a very powerful and configurable tool, and the 'out of the box' processes mapped well with our implementation designs.
John Ireland
Director of Customer Service
This deployment wasn't just about unifying old ticketing help desks. This was about providing ITIL based processes and results metrics while deploying across IT and other departments. We have used the features within Ivanti Service Manager to simplify and enable custom roles, layouts, and workflows according to the requirements of those using them.
Steve Hoensch
Head of Frontline Services