I Need To...
Remote-Control Any PC or Mac Anywhere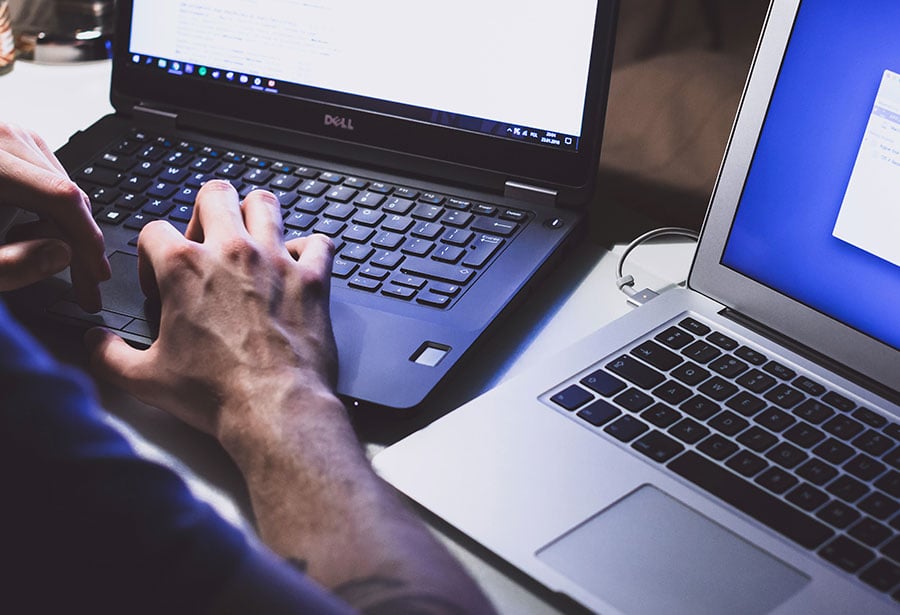 Why Ivanti?
Three pretty good reasons to give us a look.
Watch Video
New Gartner Guide
Gartner Client Management Tools Market Guide
Read The Report
Read the Datasheet
Manage all user devices with Endpoint Manager.
Product Details
REMOTE CONTROL DEVICES
Picture an IT team trying to support end users without remote control software
Imagine a single network engineer tasked to resolve issues at 20 schools in a school district by hand. Or an IT staff averaging 750 service tickets per month and providing technical support manually. That means more travel, more hassle, more time, and more cost.
With remote control you can analyze systems, resolve problems, and reduce desk-side visits. You can control nearly any desktop remotely from any device with secure, browser-based access—and support users anywhere on demand.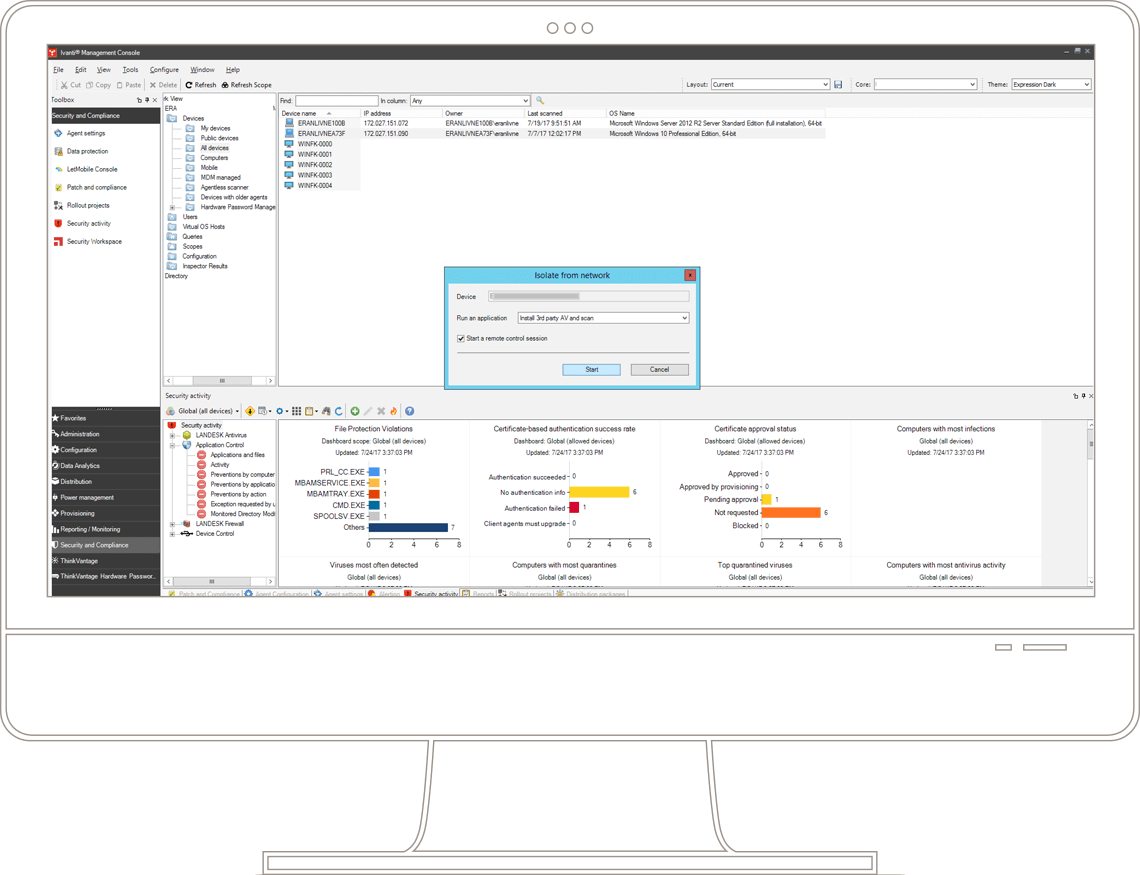 Why travel 30 minutes for a five-minute fix?
Eliminate drive time to each location, limit desk-side visits, and save thousands of hours and piles of money. Resolve issues while communicating with users.
Resolve issues quickly
Handle issues effectively without leaving your desk. It adds up to thousands of hours saved.
Anywhere from any device
Control remotely through any device—your PC, tablet, or a smartphone—via an HTML 5-enabled browser.
Built-in security
Users know when the right IT person connects to their device and takes over. Sessions are encrypted and logged for auditing follow up.
Interact and communicate
Sometimes the best way to help is to educate. Use tools to chat, draw, or demonstrate.
Remote, responsive service
Users of IT services are in the driver's seat, which means IT departments must satisfy growing expectations of workers while continuing to safeguard the enterprise network. Being able to support users through remote-control capabilities goes a long way in meeting expectations and improving service and support efficiencies.