I need to...
provide applications to users.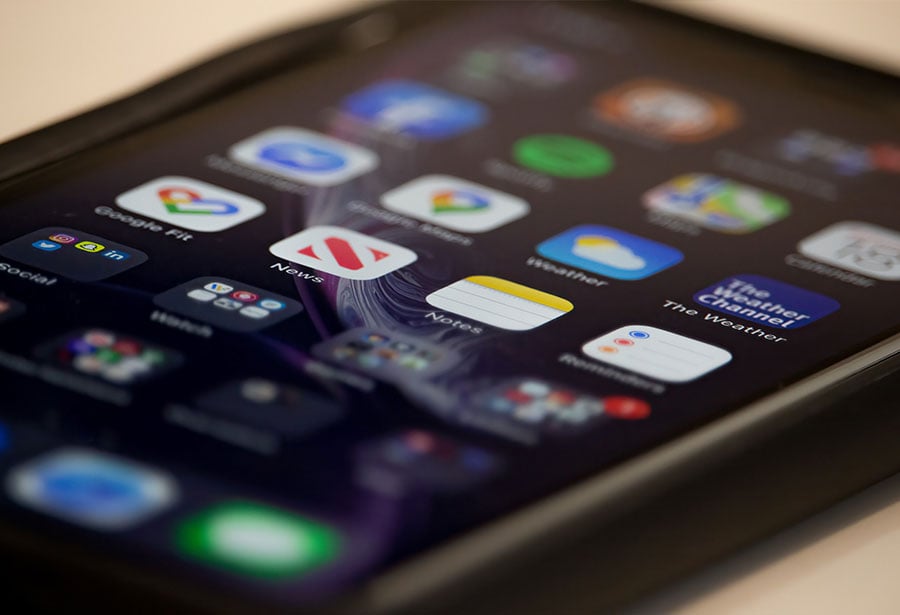 Data sheet
Automate software deployments with Endpoint Manager.
Gartner Client Management Tools Market Guide
Manage Applications
Increase endpoint security and reduce IT workload.
Provide IT applications
It's time you automated your software deployment
It's not a stretch to claim that many IT departments still install new applications, upgrades, and patches by hand or rely on users to do it themselves. Such a process devours time and is prone to human error. Some machines can get overlooked or not have all of the latest patches.

And if you have several technicians installing apps, it can mean having different set ups, which creates a ripple effect. When supporting those machines later on, you may spend excess time troubleshooting because you can't count on the settings being the same. See how we do it with our profile management tools.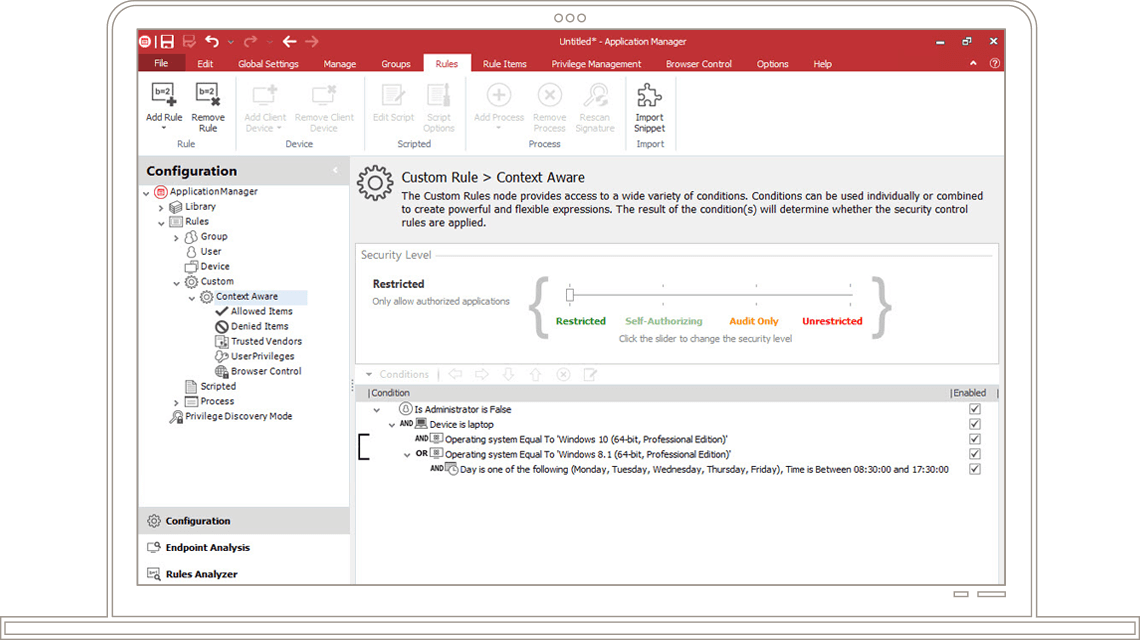 Bundle multiple applications and deploy them anywhere
How can any organisation of any size get by these days without an automated management tool? With application management solutions from Ivanti you can now accelerate how you roll out software and make it available to users.
Automate software rollout projects
Employ faster methods to test and deploy. Eliminate the headaches of staging and delivering software rollout projects.
Distribute to multiple platforms in minutes
Use environment management to deploy to thousands of machines running different operating systems, anytime, without consuming expensive corporate bandwidth.
Offer users app-store convenience
Update how you deliver applications by providing a more modern, self-service user experience.
Gain control of software security
Take control of applications from the moment they're installed by controlling the rights and privileges users are granted.
Track licences and reclaim what isn't used
Know the software usage and pull back any unused software to reallocate. Achieve fast ROI on your software investments.
Customers worldwide turn to solutions from Ivanti
Software deployment and migration projects take too long. But there's good news. With award-winning client management software from Ivanti, you can distribute software to multiple device platforms in minutes using minimal infrastructure and network traffic. Ivanti solutions provide the actions to speed software distribution projects. Each deployment phase is more automated and easier to track. When processes are more repeatable your success can be more predictable.
Rely on proven capabilities
What makes application management technologies from Ivanti truly stand out is how they help you modernise IT to fit the needs of your users.
Stage your rollout projects
New operating systems and security processes require faster methods to pilot and deploy software. Ivanti software-deployment tools eliminate the headaches of staging and delivering software rollout projects to increasingly larger groups of people, and help streamline your interaction with change-control processes.
Track deployment progress

Witness the progress through each project stage with a built-in Gantt chart and provide automated progress updates to stakeholders for each project. It's perfect for maintaining software updates and patching processes for next-generation operating systems like Windows 10 and Mac OS X.
End-user workspace

Deliver applications to groups of users through an end-user workspace or a corporate service catalogue. It helps reduce service desk incidents, empowers users to initiate approved installations, and enables faster troubleshooting via detailed histories.
Patented distribution technologies
Patented enterprise-distribution technologies disperse large packages with minimal bandwidth and without dedicated hardware or router reconfigurations. For example, distribute a package to 10,000 users in 10 to 20 minutes by accessing packages already delivered to each subnet. Customisable configurations simplify bandwidth controls.
Target users and multiple platforms

Bundle applications, including prerequisite packages and multiple packages, in a single operation. Determine the order in which each application is deployed. Deploy packages anywhere by targeting users and distributing the software intelligently to the appropriate users' devices in minutes. Deliver packages to Windows, Mac, iOS, Android, and Linux platforms.
Software licence management and reclamation

Do yourself a favour and track the software from the moment you install it. If you need to replenish your pool of licences, set the software asset feature to reclaim any software that hasn't been used within an IT-determined time frame. You can also exclude users you don't want to pull from.