Automate Software Packaging
OS, apps, drivers, patches, configurations, and more. Out of the box and customizable. No need for external tools.
Discover flexible, easy to use software packaging.
Try it for Free
Test it and find out why many love and trust our Packaging Workbench.
Microsoft Intune Connector
DSM provides the option of using a Microsoft Intune connector to upload the DSM client MSI and configuration files into Intune. This action enables new endpoints to automatically register into DSM when an end user starts using their device for the first time. No matter if the client computer is connected to the corporate network.
You can configure the Intune connector directly in the DSM settings. This feature leverages the Autopilot, Intune, and Azure AD infrastructure from Microsoft.
Without this feature, for a new endpoint to be registered in DSM, it must be connected to the company network for DSM to push the DSM client package and/or be auto-inserted in DSM.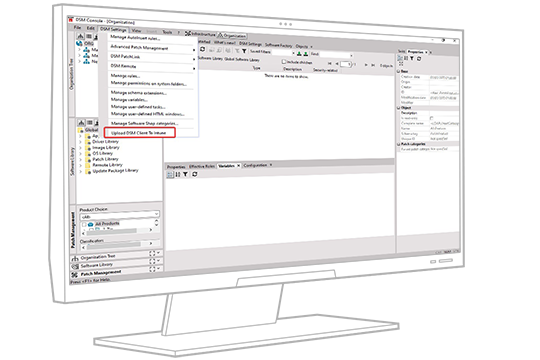 Maximise operational efficiencies
Automate software packaging and deployment
With Ivanti DSM, you can automate packaging of operating systems, applications, system configurations, drivers, and more thanks to easy to use packaging and scripting wizards. Benefit from the most flexible, mouse-driven application packaging engine with unique software and configuration packaging workbench designed by administrators for administrators, eliminating the need to rely on third party packaging tools.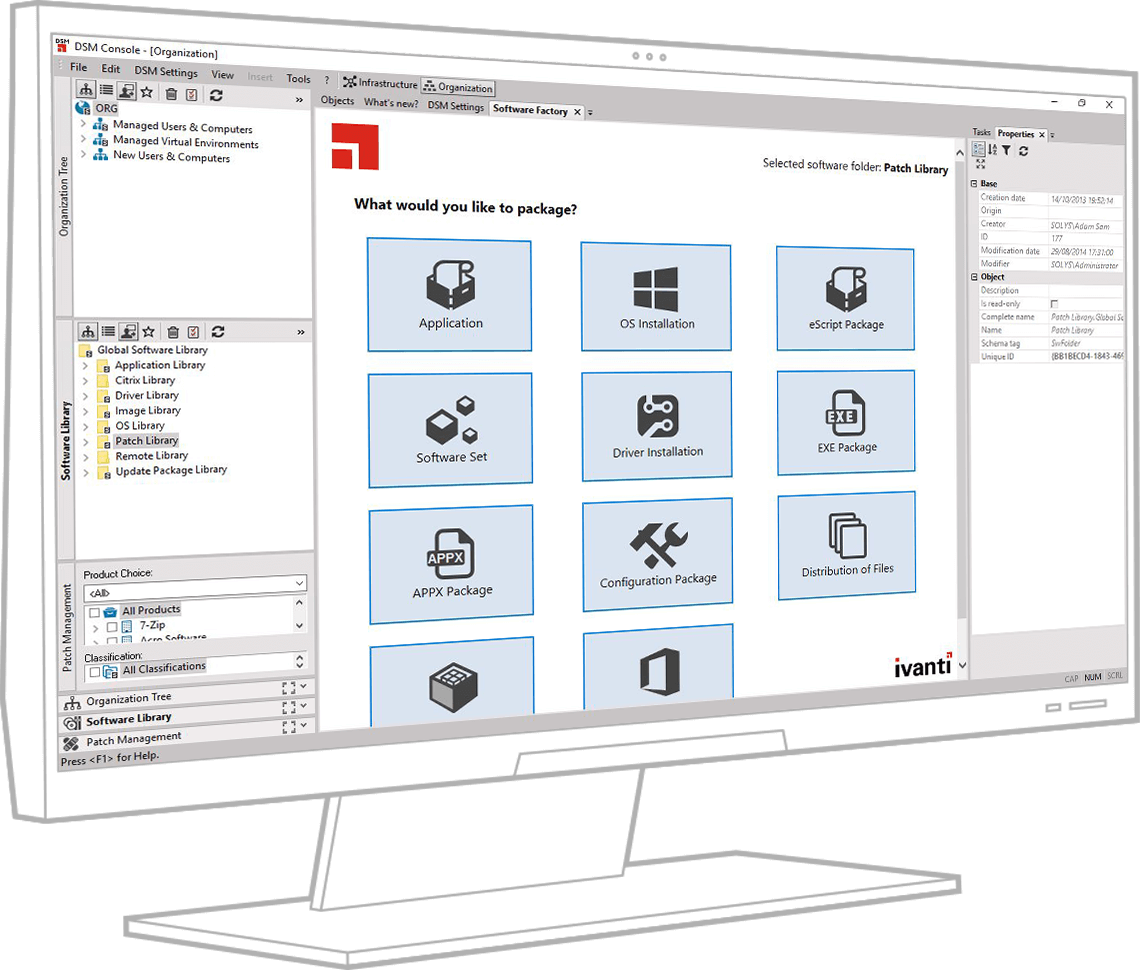 We needed to implement a new, configurable Desktop and Server Management and ITSM solution to satisfy our complex requirements. Choosing Ivanti turned out to be an excellent decision – the solution gave us everything we needed. We're extremely satisfied.
Marco Frӧhlich
Head of IT Support and Helpdesk