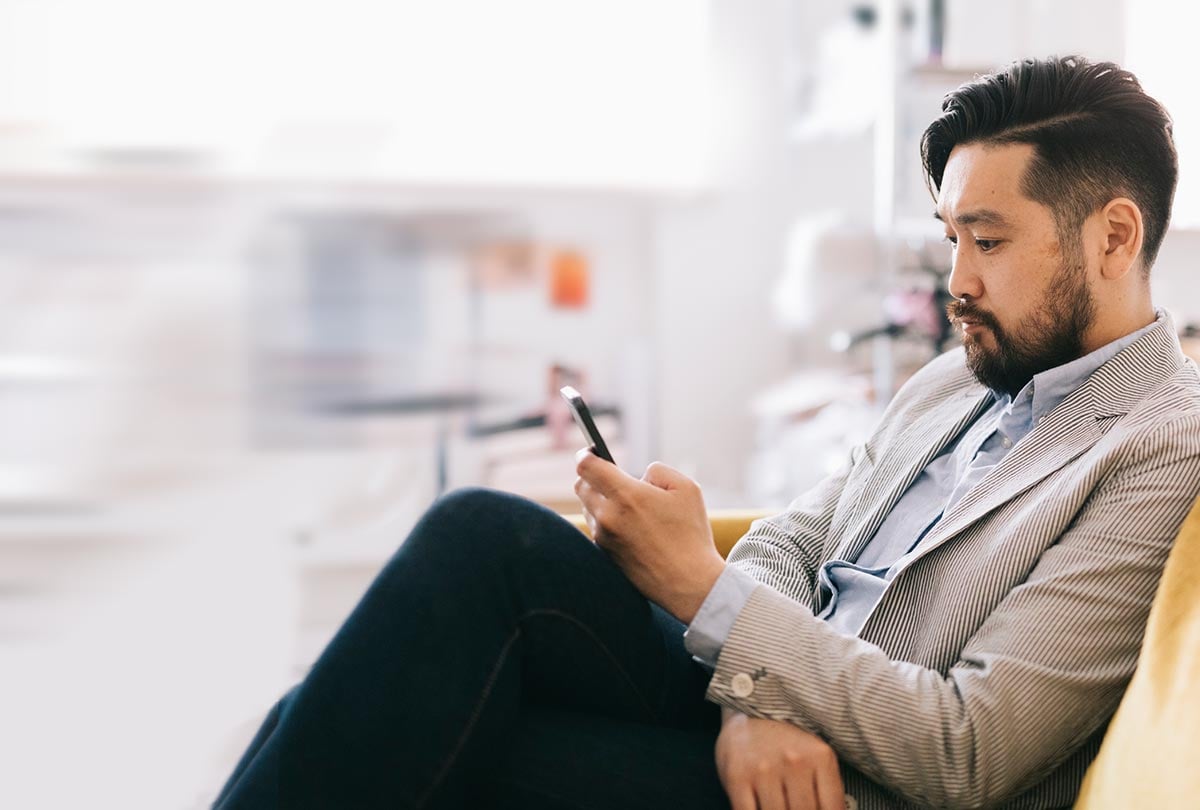 Ivanti Neurons for Mobile Threat Defence
Cloud-Based Protection for Mobile Devices
Real-time zero-day threat protection for corporate and employee-owned devices.
Defend and remediate against mobile threats
Protect mobile devices against device, network, application and phishing attacks.
Defend and remediate against mobile threats
Protect mobile devices against device, network, application and phishing attacks.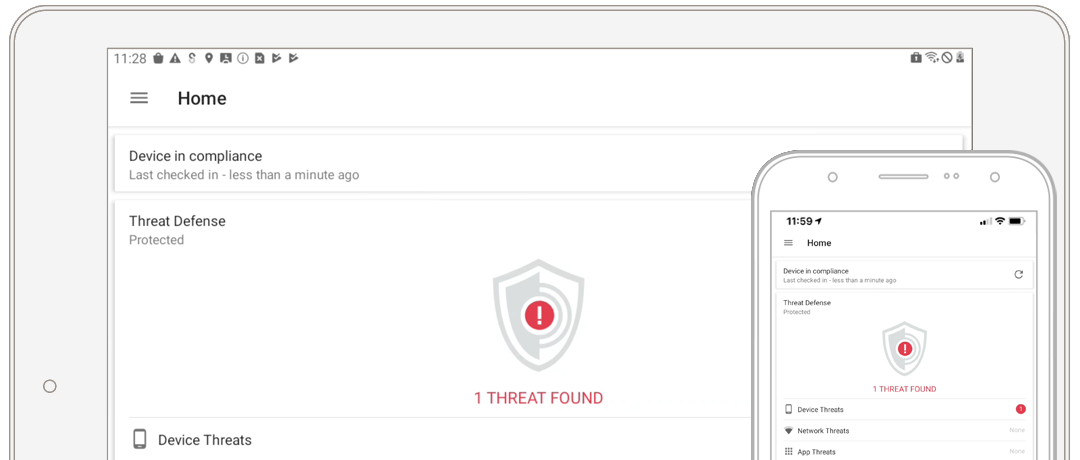 Real-time phishing content protection
Identify and block phishing and malicious web links in real-time with secure threat intelligence analysis.
Detect and remediate phishing threats across all mobile threat vectors including email, text, SMS, instant messaging, social media and more.
Time of click analysis of web links identifies malicious URLs and blocks the request, then notifies the user of the blocked site.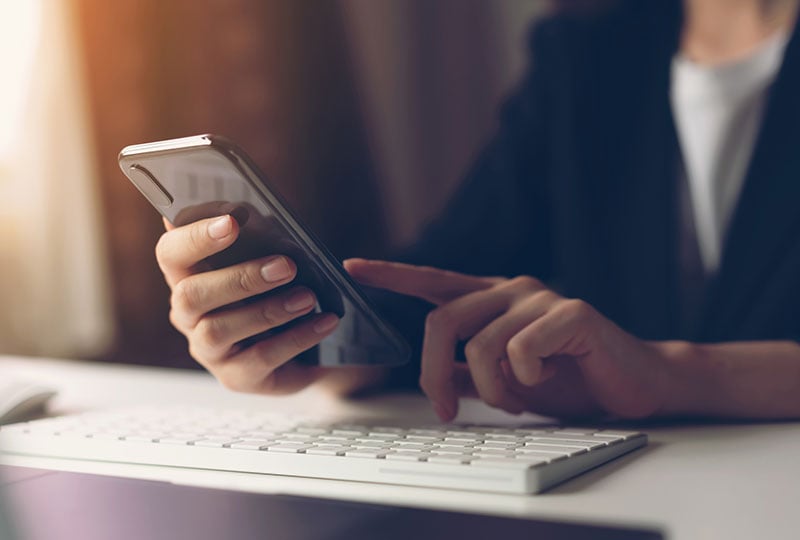 Easily deploy to managed devices
Ivanti Neurons for MTD is built into the Ivanti Neurons for MDM and Ivanti Endpoint Manager Mobile clients so that admins can achieve 100% user adoption.​
No user action is required to deploy and activate Ivanti Neurons for MTD on managed Android, iOS and iPadOS devices.​
Protect and remediate against mobile phishing attacks – as well as attacks that occur at the device, network and application levels.​
Create and enforce compliance policies to prevent users from disabling Ivanti Neurons for MTD or removing it from their device.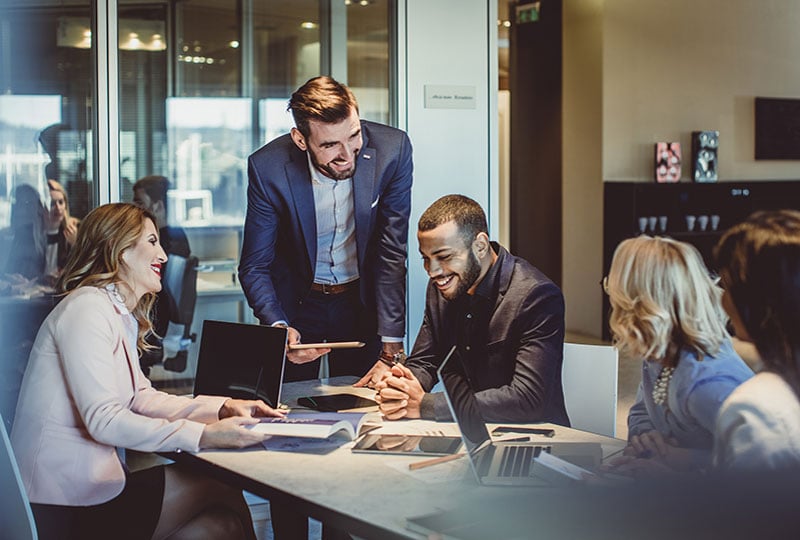 Enhanced machine learning
Machine learning algorithms provide immediate and ongoing visibility into malicious threats across all protected Android, iOS and iPadOS devices.​
Gain real-time insight into the apps installed on user devices.​
Improve decision-making using analytics and detailed reports that provide threat assessment score, explanation of risks and implications.
Real-time analysis of device traffic ensures protection from zero-day threats like phishing, malware and ransomware.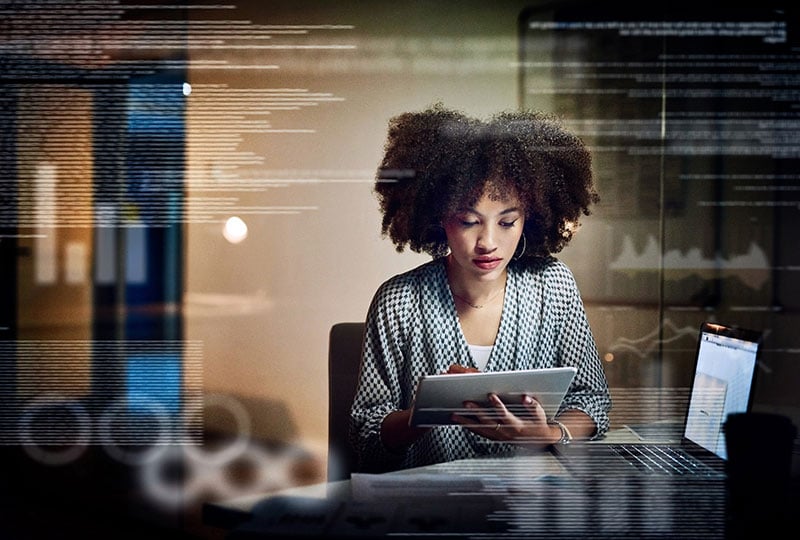 Continuous app visibility and evaluation
Ensure only safe apps are deployed on employees' mobile devices.
Easily determine the number of users who have risky apps on their devices.​
Proactively leverage app usage policies to allow safe apps and disallow risky apps.​
Allow or deny apps based on app risk scoring, app behaviours, domains, certificates, shared code and network communications.​
Upload any app for analysis by using an app store URL or an actual file.​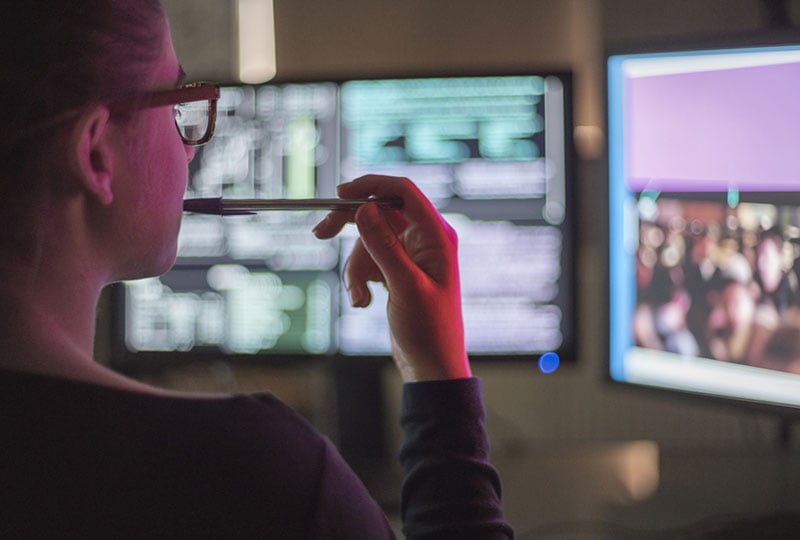 Granular control
Stay one step ahead of mobile threats with a range of administrative features.
Quickly uncover those mobile apps that violate your organisation's compliance policies and take necessary corrective actions.​
Filter mobile apps via a variety of characteristics such as location gathering, SMS reading and screen recording.​
Receive notifications when newly created apps include characteristics that you have identified as security risks, and disallow those apps.
Leverage mobile app security and privacy risk summary reports to make faster, more informed decisions.​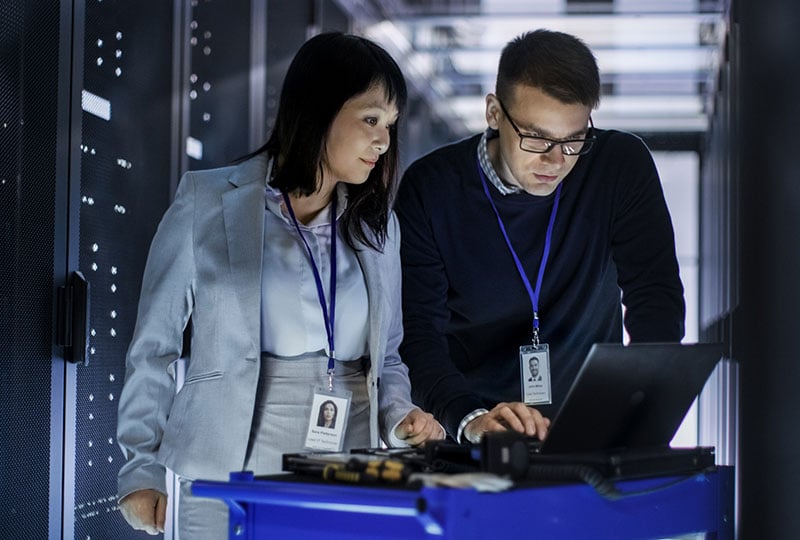 Flexible compliance actions support user productivity​
Improve your mobile security posture without sacrificing user productivity.
Choose from a list of granular compliance actions that can be either server-initiated or initiated at the device level.​
Create and apply multiple local remediation action configurations to different user groups.​
Shorten the "kill chain" for attacks by transforming the mobile device into the policy enforcement point to reduce detection time of threats and attacks.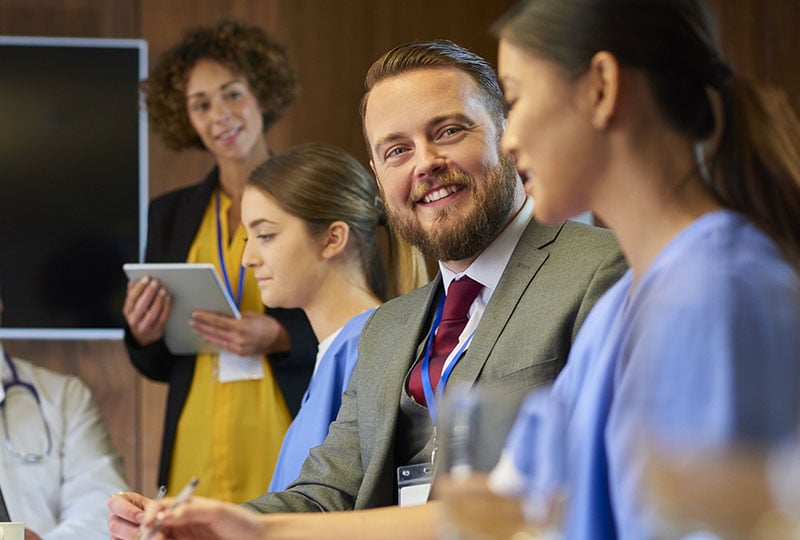 Benefits of Mobile Threat Defence
Universal activation
Improve the security posture of your organization by achieving 100% user activation.
Cost-effective operations
Proactively protect against unnecessary expenses by reducing exposure, fines and reputation damage.
Advanced Threat Intelligence
Machine learning algorithms provide ongoing threat intelligence and secure threat intelligence detects and blocks zero-day phishing and malicious web threats.
Actionable insights
Leverage threat assessment scores and gain insights to determine appropriate compliance actions.
Mitigate data loss
Compliance actions and threat notifications on the device mitigate data loss.
100% cloud administration
All administration is performed through the cloud administration console. No local servers or connectors to deploy and manage.
Related products
Improve your security posture
A multi-layered approach to security provides the best protection against today's mobile threats.
Questions? Contact our team.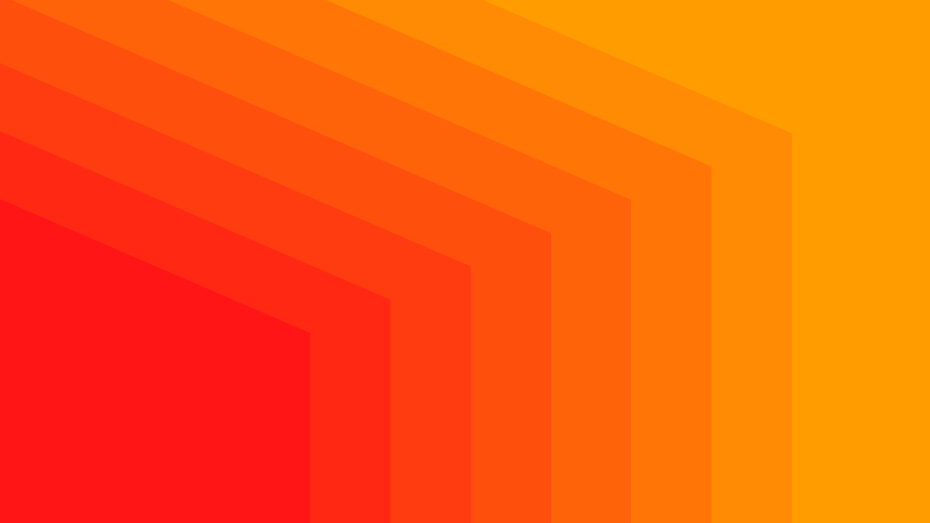 Datasheet
Complete Mobile Phishing Protection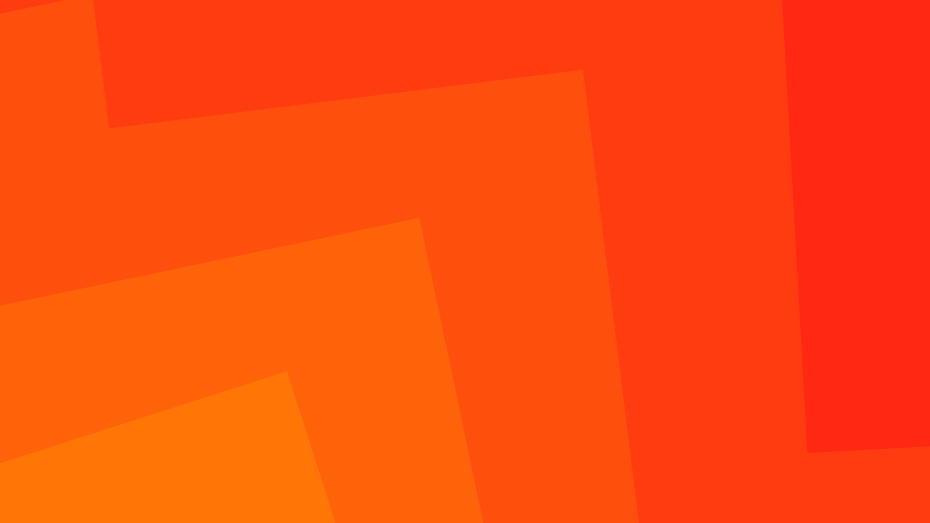 Datasheet
UEM? MTD? Why You Need Both!
Get started with Ivanti Neurons for Mobile Threat Defence
Implement mobile threat defence for your IT estate.